How California Is Helping Green Your Event's F&B Plan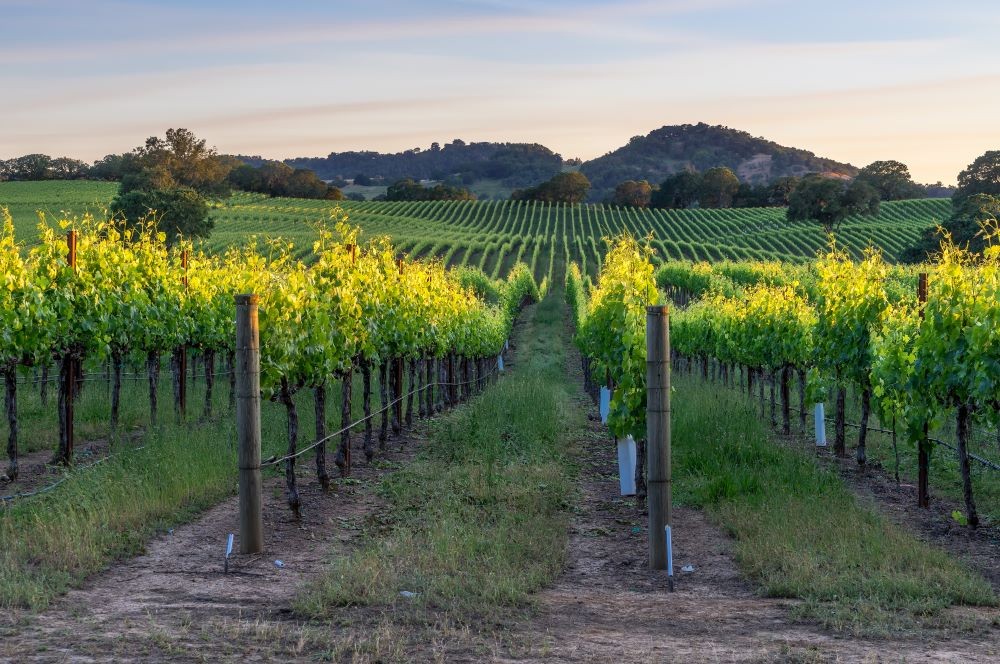 Sunset over the vineyards of Healdsburg, California
California has long been a pioneer in the sustainability arena. From protecting its natural wonders, including the nation's largest state park system, to its many LEED-certified convention centers and zero-waste programs, the state continues to make lead the way to a greener future.  
And this isn't just for show—travelers are increasingly more aware of their environmental impact, and this extends to meeting and event attendees. Recent research conducted by Visit California found that visitors to California are 11% more likely to worry about their impact on the place they stay than visitors to other destinations, and 93% believe that visitors to an area have an obligation to leave their environment in the same shape or better than they found it. 
Sustainable travel and tourism are more embedded in the meeting planning process than ever before, and for many groups, one of the best places to start when organizing an eco-friendly gathering is F&B.  
The meetings and events industry historically has a reputation for leaving behind too much food waste, but many California destinations are changing the way meeting groups can approach food at events, before the first session begins. 
[Related: Outdoor Teambuilding Excursions and Activities Unique to California]
Leverage Local Ingredients
Agriculture is a huge industry in California, and chefs and culinary leaders in the state are leaning into seasonality and local produce when creating menus for large groups.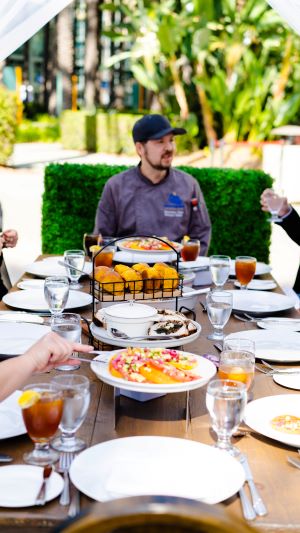 "Conserving our resources by strategically procuring foods with sustainability as our impetus allows the Anaheim Convention Center to be environmentally conscious when servicing large events," said Executive Chef Bernard Foster at Anaheim Convention Center. "We achieve this by being mindful of where our food comes from, utilizing compostable materials when necessary and establishing partnerships with our purveyors that practice sustainable initiatives." 
Similar practices are used throughout the finest restaurants in the state, like in Wine Country, where agriculture and dining are intertwined. Home to Michelin-starred restaurants and wineries that leverage local makers to create their high-quality wines and dishes, menus here are inherently sustainable. 
In fact, in 2020, Michelin Guide even introduced the Michelin Green Star, an annual award for restaurants that set the standard for green practices. Currently, 359 restaurants worldwide have Green Star distinctions, including 11 in the U.S.—nine of which are in California. Restaurants in cities including Los Angeles, Healdsburg and San Francisco are on the list. 
From the land to the sea, sustainable sourcing is common practice. Monterey Bay Aquarium's Seafood Watch program rates seafood caught or farmed around the globe based on scientific criteria of environmental sustainability. Chefs can use their recommendations to find seafood that is sustainably produced, and many local businesses take advantage. 
"By utilizing local, seasonal foods, we are able to continue a sustainable practice in food procurement indefinitely without degrading the systems on which they depend," Foster said. "Food sourced locally doesn't degrade as rapidly post-harvest compared to food that travels for days. By incorporating seasonal menus, we offer our attendees fruits and vegetables that are ripe and fresh, flavorful and nutritious.   
"This seasonal practice also limits the ecological impact by reducing the carbon footprint by not having the food travel far distances," he continued. "This doesn't necessarily mean we are limited to what is available, since we can work with our farmers and purveyors to implement technology and techniques that extend their growing season." 
Read more meeting and event news in California.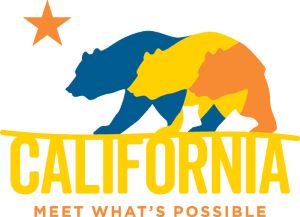 This article was produced in partnership with Visit California