Las Vegas Sports Tourism Is a Total Team Effort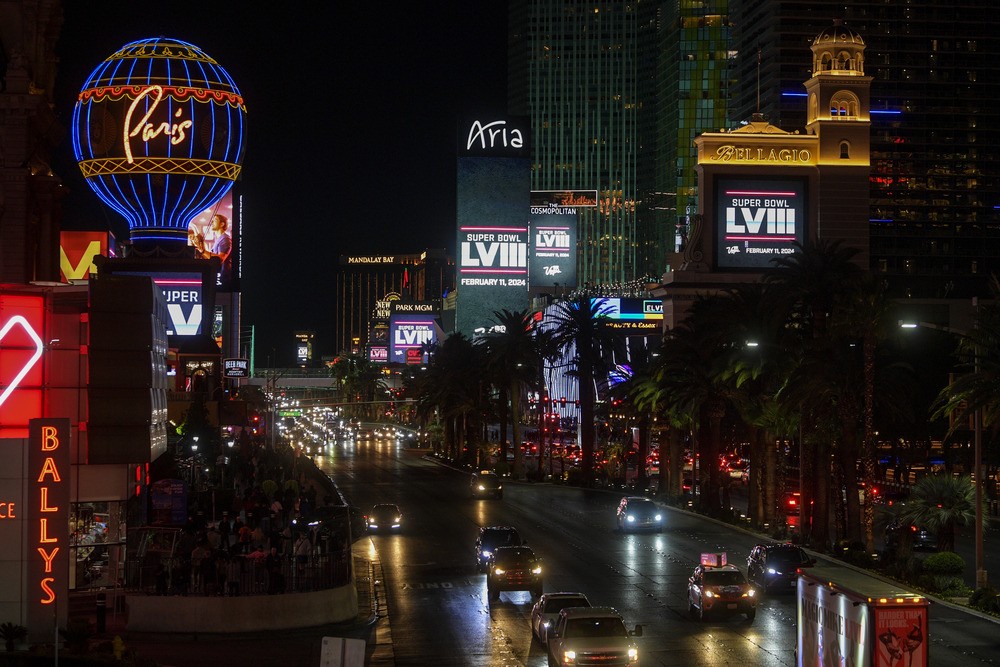 Super Bowl LVIII marquee takeover, Las Vegas. Credit: LVCVA
Released in April, the latest tourism economic impact report from the Las Vegas Convention and Visitors Authority (LVCVA) finds Las Vegas hitting the jackpot in 2022 on record visitor spending of nearly $45 billion and an all-time high $79.3 billion in total tourism-generated economic output.  
These numbers are even more remarkable considering that while visitor volume still lags pre-pandemic levels, 3 million fewer visitors (39 million versus 42 million) spent nearly 22% more in 2022 than in 2019. 
Tourism is no game of chance, though, in a destination that plays to win following an expertly designed and executed game plan drawn from an ever-evolving playbook.  According to the April 2023 edition of The Nevada Resort Association's biennial Nevada Gaming Fact Book report (The Facts), Southern Nevada, with Vegas as the epicenter, is currently investing $20 billion in current or planned major capital projects.  
The big bucks produce big returns. Front and center is the rebounding group market, which attracted 5 million conventioneers in 2022, more than twice 2021's total. While that's 25% below 2019's record 6.6 million attendance, delegates continue to positively impact the market.  
Nearly two-thirds (63%) of business visitors were more interested in attending meetings in Vegas because of the location, up from pre-pandemic numbers. They are also staying longer, with about six in 10 (58%), up from 44% in 2021, adding nearly two days (1.7) beyond their business purpose. Vegas is clearly more irresistible than ever, with world-class dining, entertainment, and now, a globally focused sports market expanding the product set.  
With continuing developments that include two era-defining sporting events and the increasing possibility of major league baseball on the horizon, every day is game day in Las Vegas. 
[Related: Preview Las Vegas: The Region Revs Its Economic Engines]
Paving the Way for a High-Performance Future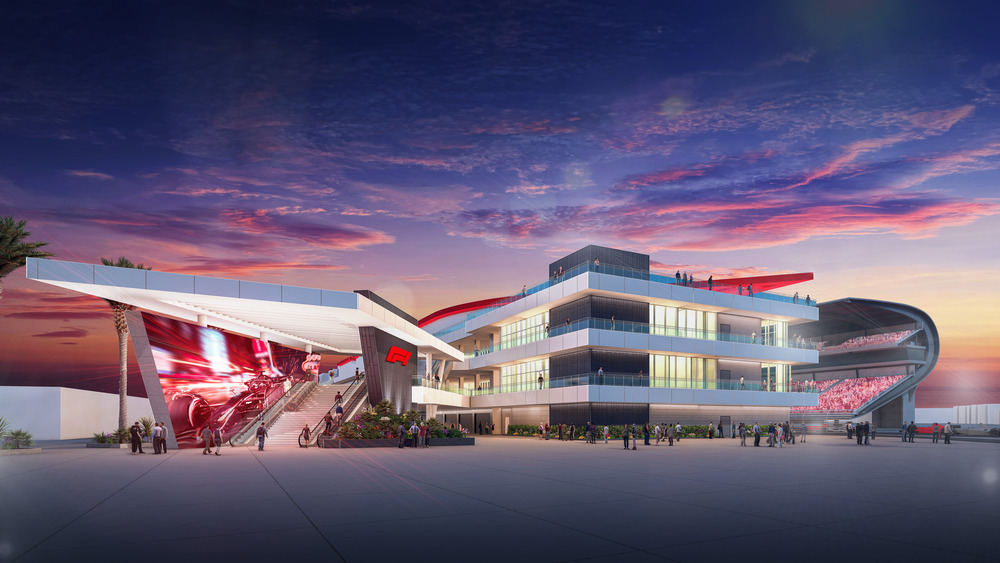 Conventions and sporting events are a powerful pair in Vegas. Take this March, for example, when triennial construction industry tradeshow ConExpo-Con/Agg, drawing an estimated 139,000 delegates, contributed 771,000 conventioneers for the month overall. According to CDC Gaming Reports, that's 56% higher than the 494,200 in March 2022 and 30.6% more than the 552,200 in March 2019.   
Vegas has always been a huge draw for viewing sports in lobby bars, sportsbooks or watch parties, including the up to 3 million fans who visit Vegas every year for March Madness. In 2023, college basketball's premier event came to Vegas with the West Regional of the NCAA men's tournament played at 20,000-seat T-Mobile Arena.  
Other March events included NASCAR at the 123,000-capacity Las Vegas Motor Speedway and Ultimate Fighting Championship (UFC) action at T-Mobile Arena. Las Vegas-based UFC is merging with World Wrestling Entertainment to create a new enterprise valued at $21 billion. 
Sports tourism in Vegas is on the rise, above pre-pandemic numbers, with 6% of visitors attending a contest while in town.  
That figure is certain to increase this November when Formula 1 (F1) racing comes to town with the Las Vegas Grand Prix. Joining Miami and Austin, Texas, as the only other Grand Prix host locations in the U.S., the legendary race dramatically publicizes Vegas' place on the global event stage. Projected to attract some 300,000 visitors, the three-day event is expected to generate nearly $1.3 billion in economic impact.  
Infrastructure upgrades include repaving the Strip and other sections of the 3.8-mile track, and construction of the permanent Las Vegas Grand Prix Paddock Building. Housing F1 cars and hosting events during the race, the 300,000-square-foot, three-story structure, which runs the length of three football fields with a Strip-facing rooftop, is scheduled to offer rentable group space and year-round activations starting in early 2024. The LVCVA is also planning "Car Month" tie-ins to the Grand Prix, including the South Point 400 NASCAR Cup Series and blockbuster automotive aftermarket tradeshow SEMA. 
Just 85 days later, Vegas hosts its first Super Bowl when the 58th edition of the Big Game comes to 65,000-seat Allegiant Stadium with an anticipated economic impact of $600 million.  
"It's going to be a spectacle this world has never seen," said LVCVA CEO/President Steve Hill this January at Preview Las Vegas, Southern Nevada's premier business forecasting event, naming the two events as "the biggest in Las Vegas in my lifetime." 
[Related: Tap These Unique Las Vegas Meeting and Event Venues for Smaller Group]
Relocations and Expansions Strengthen the Vegas Roster 
During a first-quarter earnings call this May, Caesars Entertainment CEO Tom Reeg spoke of how the company and fellow major operators including MGM and Wynn "are all working to up-tier what we're offering the customer" by "continually adding to…one of the best food and beverage scenes in the world and among the best sports and entertainment in the world." 
Along with the Las Vegas Raiders, the Las Vegas Grand Prix and the return of conventions, Reeg cited the pending deal to bring the Oakland Athletics (A's) of Major League Baseball to Vegas as key elements in attracting "higher-value" customers that will keep the market strong and hitting new peaks going forward.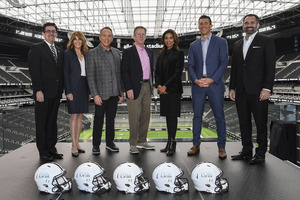 In April, the A's announced a "binding agreement" for a $1.5 billion, 35,000-seat retractable roof ballpark and entertainment district on land owned by Red Rock Resorts. Then, in early May, the team announced a new stadium deal "in place" with Bally's Corp. for the Tropicana Las Vegas site which could see the historic resort demolished. As late Yankee legend Yogi Berra famously said, "It ain't over till it's over." Negotiations are continuing.
With Las Vegas considered a frontrunner for a Major League Soccer team as early as this year, the proposed A's relocation would move the destination closer to elite status for professional sports franchises.  
Already home to the NFL Raiders, the NH Vegas Golden Knights and the Las Vegas Aces of the WNBA, which won the city's first major sports championship in 2022, and the Las Vegas Desert Dogs of the National Lacrosse League, Vegas needs only to net an NBA team for a major league clean sweep. Only 10 U.S. cities currently have an NFL, NBA, NHL, MLB and MLS franchise. 
Vegas' basketball history includes the 1983-1984 NBA season, when the Utah Jazz played 11 home games at the Thomas & Mack Arena on the campus of the University of Nevada, Las Vegas (UNLV), and 1990, when UNLV won the NCAA Men's championship. UNLV has also hosted the NBA Summer League since 2004.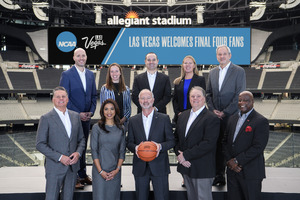 The NBA last expanded two decades ago with the Charlotte Bobcats. That is due to change after the league's current media rights deal expires in 2024. Count on Vegas, which has reportedly "already been earmarked" for a team, to be prepared. Potential operators could include L.A. Lakers star LeBron James and global sports venue developer Oak View Group, which announced plans last year for a $3 billion sports and entertainment complex south of Mandalay Bay that includes a 20,000-seat "NBA-ready" arena. 
Yet more sports action includes minor-league hockey's Vegas Silver Knights, who play at the group-capable 6,000-seat Dollar Loan Center in Henderson, and since 1985, the Wrangler National Finals Rodeo (NFR) championship. Looking ahead, Vegas is hosting the Frozen Four, the NCAA Men's Division 1 Ice Hockey championship and title game in 2026, followed two years later by the 2028 Final Four and title game of the NCAA Men's Division 1 Basketball tournament.  
Read this next: Restaurants Serving Global Cuisine in Las Vegas