Restaurants Serving Global Cuisine in Las Vegas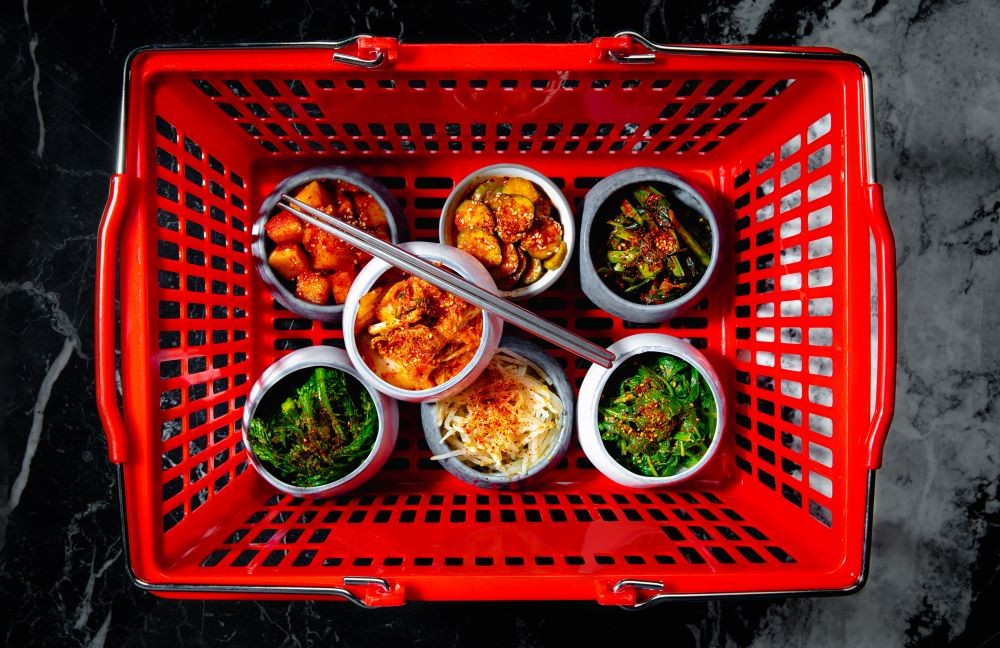 Banchan, Best Friend. Credit: Audrey Ma
Aside from Italian food, a Las Vegas staple since the 1930s, international menus first emerged in the 1960s, when European-trained chefs ran mainly French gourmet restaurants in the top resorts of the day. Quainter offerings included daily "salutes to the foods of the world" at the legendary International Hotel's Cafe Continental.
On Mondays, it was a taste of Paris with roast leg of spring lamb, boulangere. Saturday's treat was old fashioned English steak and kidney pie. Homages to Italy, Mexico, Germany, New England and Asia filled out the week. "Other Adventures in International Dining" at the landmark, now Westgate Las Vegas, included the mountain chalet-style Bavarian Inn; El Patio, for "exciting epicurean delights from south of the border;" and Leonardo's, dishing out "a bit of Rome in America."   
The only surviving concept is Benihana of Tokyo. Transformed into the first-ever Benihana Village in 1974 by a design team that had worked on Disneyland, the 38,000-square-foot "Japanese Dining & Cocktail Fantasyland" featured Japanese gardens, flowing water, statuary and a sacred Torri Arch. Now, this time capsule wonderland is a unique departure for group dining, with private rooms within Benihana and event extensions into the Village subject to availability.  
Today, the Las Vegas Valley is home to the gamut of global flavors, from Afghani to West African. By no means exhaustive, here are some of the myriad group options for stamping your culinary passport.
[Related: Las Vegas Sports Tourism Is a Total Team Effort]
Culinary Journeys Across Asia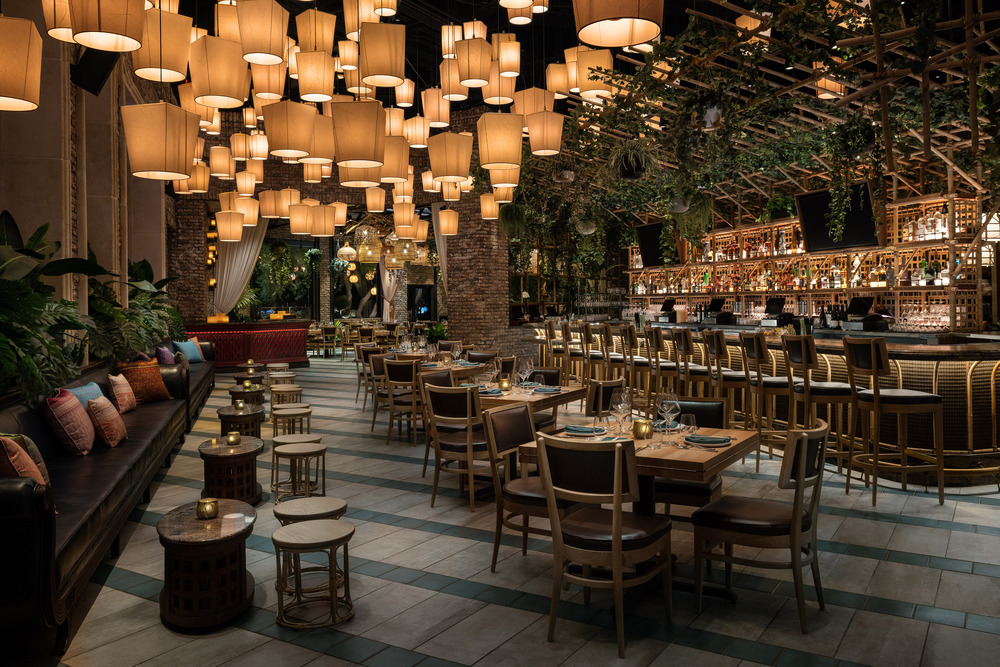 In 2011, locally beloved Thai-born restaurateur Saipin Chutima won James Beard Best Chef: Southwest for Lotus of Siam. Legendary late L.A. Times food critic Jonathan Gold called her traditional Northern Thai cuisine "the best Thai meal I had ever eaten." Last November, she opened a new location at off-Strip Red Rock Casino Resort and Spa. Overseen by her restaurateur-daughter Penny and TAO Group veteran Lou Albin, the gorgeous event-capable space sets the scene for savoring favorites such as garlic prawns and khao soi, crispy duck bedded on egg noodles with curry sauce. 
Thai cuisine is hot in Vegas. In 2011 Dan Coughlin opened Le Thai on Fremont Street, a key player in the renaissance of Downtown. Night + Market at Virgin Hotels Las Vegas is for sizzling Thai bites and natural wines from celebrated L.A. chef Kris Yenbamroong. Lemongrass at ARIA is the Strip's only high-end Thai restaurant.
Count the spicy modern Thai street food paired with Rieslings and other wines at award-winning restaurateur and sommelier Bank Atchawaran's Lamaii among the continent-spanning draws in Chinatown Vegas. 
Extending west of the Strip along Spring Mountain Road, the neighborhood's shopping plazas house 150-plus restaurants with menus from across Asia, from dim sum to high-end sushi. For groups seeking a different side of Vegas, Chinatown is just the ticket.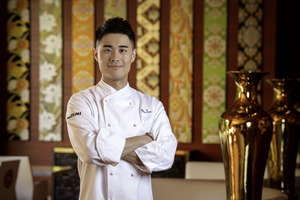 Featuring art-covered walls, cozy sofas, trees and a greenhouse kitchen, Korean-inspired Gäbi Coffee & Bakery is a hip hangout for coffee, cakes and conversation. Vietnamese-Asian fusion hot spot District One Kitchen & Bar is home of the delicious Original Whole Maine Lobster Pho. Fusing Asian, Mediterranean and Latin American flavors, Strip veteran Brian Howard's Sparrow + Wolf is a leading group draw. After-hours industry favorite Aburiya Raku is an exquisite robata-style grill from Tokyo-born, James Beard-nominated Chef Mitsuo Endo, with 85 sakes on the shelf. Mongolian-inspired Chubby Cattle, serving hot pot goodies conveyor belt-style, has a sister concept at The Palazzo, The X-Pot, featuring 360-degree projections, thematic soundscapes and interactive light shows.
A world-class Asian oasis on the Strip is Mizumi ("lake" in Japanese) at Wynn Las Vegas. Ensconced in a waterfall-backed lagoon, this crimson and gold dreamscape is the stage for Executive Chef Min Kim's artful Japanese menu. Transcendent, too, is Wynn's palatial Wing Lei, North America's first Michelin-starred Chinese restaurant.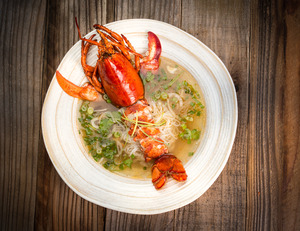 Named for New York City's historic first Chinese convenience store, Hong Kong export Mott 32 is a group go-to at The Venetian for Peking duck and Cantonese-Szechuan-Beijing stylings. Accommodating large groups, legendary Taiwanese dumpling and noodle house Din Tai Fung at ARIA is another prized Hong Kong heirloom. 
Founded in London in 1968, the global Beijing cuisine-meets-culinary theater MR CHOW empire includes a dazzling outpost at Caesars Palace, where groups also have one of superstar chef Nobu Matsuhisa's three Vegas restaurants and the integrated Nobu Hotel. 
Get your hip-hop groove and Korean BBQ on at L.A. celebrity chef and food truck pioneer Roy Choi's bodega-bar-restaurant mash-up Best Friend inside Park MGM.
From fine-dining Genting Palace to the 16 food stalls lining the Singaporean-style Famous Foods Street Eats corridor, Malaysian-owned Resorts World Las Vegas abounds in Asian dining options. 
[Related: Leading Resorts in Las Vegas Talk Major Event Excitement and Future Meetings Outlook]
European Epicurean Excellence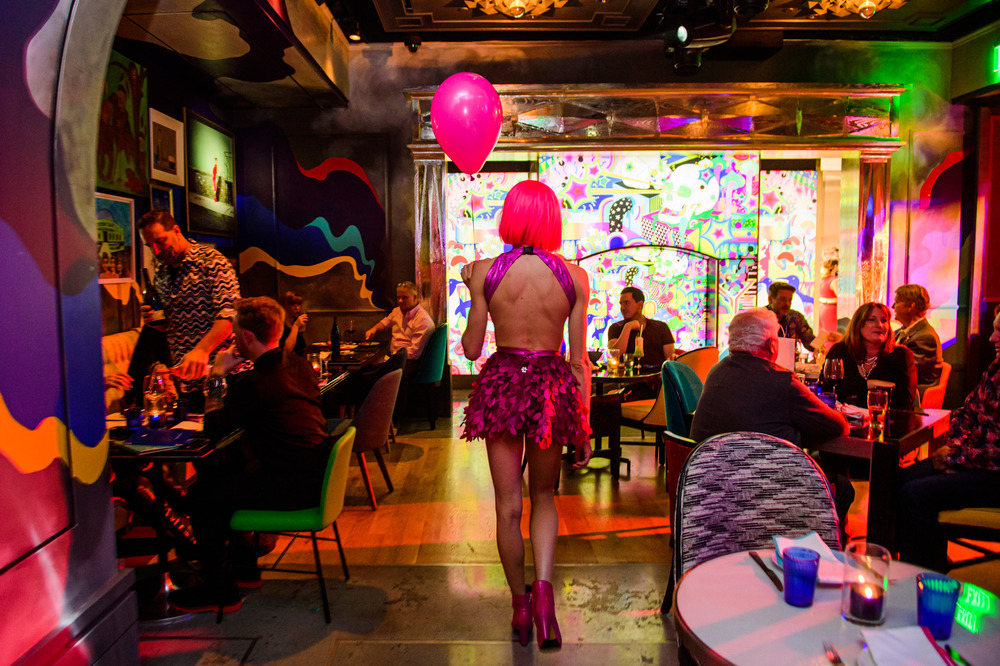 Dating to early Italian arrivals who influenced the future dining and hospitality scene, Vegas is irresistibly Italian at heart. The proof is in the food. This April, global F&B platform Tasting Table named three Vegas spots to the top 20 Italian restaurants in the nation, second behind NYC with four. The acclaimed trio comprise NYC export Carbone at ARIA, Brezza at Resorts World Las Vegas and Esther's Kitchen in the Arts District.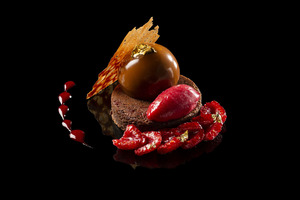 At Roman-themed Caesars Palace, Bobby Flay goes coastal Italian at Amalfi, with fresh fish selections displayed market-style. Venetian-Palazzo's roster includes Matteo's Ristorante Italiano and Venetian-inspired Canaletto, with private rooms overlooking the resort's replica Grand Canal. At Bellagio, James Beard Award-winning Chef Julian Serrano's coastal Italian gem LAGO overlooks the resort's iconic fountains.   
Sinatra at Wynn Las Vegas pays culinary homage to Ol' Blue Eyes. "Italian American Psychedelic" restaurant Superfrico is a trip at The Cosmopolitan of Las Vegas.  Beauty spot GIADA at The Cromwell turns 10 next year. Balla Italian Soul is an enticing newcomer at SAHARA Las Vegas from Beard-winning Vegas veteran Shawn McClain. 
Family-run old school classics include Piero's, holding court by the Las Vegas Convention Center since 1982, and off-Strip Ferraro's Italian Restaurant & Wine Bar, from 1985. 
Vegas is also fluent in French cuisine. With 32 Michelin stars, late all-time record holder Joël Robuchon's legacy lives on at his eponymous three-star restaurant and one-star L'Atelier de Joel Robuchon, both at MGM Grand. Elton John is among the celebs that have dined in the private room at two-Michelin star Restaurant Guy Savoy at Caesars Palace. With one star for his eponymous seafood-driven restaurant at Bellagio, Michael Mina goes Gallic with Bardot Brasserie at ARIA.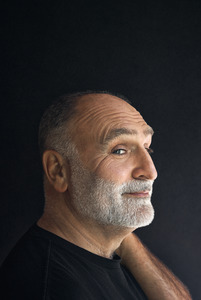 One of Chinatown's non-Asian standouts, Partage ("sharing" in French) is a superb modern French concept from Executive Chef Yuri Szarzewski and Executive Pastry Chef Vincent Pellerin, who along with their team, came from Michelin-starred restaurants in Paris. Unique experiences include the seven-course Grand Cru tasting menu, accompanied by stunning visuals of France projected on the walls. Versatile rentals include the private 12-capacity room, with tabletop video mapping. 
Chinatown is also home to Spanish cuisine at Barcelona-born Chef Oscar Amador Edo's event-capable avant-garde EDO Tapas & Wine. At The Cosmopolitan of Las Vegas, Spanish concepts from famed chef-humanitarian José Andrés include tapas-driven Jaleo, featuring a custom open-fire Paella Grill; nine-person, avant-garde é by José Andrés; plus Chinese-Mexican mash-up China Poblano. With steakhouse sensation Bazaar Meat at SAHARA Las Vegas also to his name, Andrés is bringing his Turkish-Greek-Lebanese mainstay Zaytinya to the Forum Shops at Caesars Palace this year and another unnamed restaurant to the Shops at Crystals in 2024.  
In 1979, Chef Costas Spiliadis introduced the world to Greek coastal cuisine at his first estiatorio Milos in Montreal. In 2010, he brought his famed seafood temple to Vegas, where it now resides on the Venetian's Restaurant Row. Sourced directly from Aegean fishermen's boats, fresh fish is displayed market-style for customer selection along with fresh produce. Flexible rentals include 450-capacity exclusives. Named after a Greek island, Naxos Taverna and adjacent Kallisto Oyster Bar are enticing draws for seafood-loving groups at Red Rock Casino Resort & Spa. 
The TAO Group's Cathedrale at ARIA goes all-in with coastal cuisine from Italy, France, Greece and Spain. 
With 17 all-time Michelin stars, Scottish-born Gordon Ramsay's six Vegas concepts include group magnet Hell's Kitchen at Caesar's Palace, for British favorites such as beef Wellington and sticky toffee pudding. 
[Related: Tap These Unique Las Vegas Meeting and Event Venues for Smaller Groups]
Flavors of the New World  
The Vegas dining adventure continues with culinary traditions rooted in ancient Meso-American times and now prominently seated at the global dining table.  
Featuring the world's largest work of chainsaw art, a 3,000-pound, five-panel, Aztec-inspired wall installation, Javier's at ARIA is for jalapeño margaritas, zesty ceviche, mole poblano and other Mexican classics. Plus, a hot ticket 24-capacity private room.  
Famed L.A. chef Ray Garcia's devotion to elevating Mexican cuisine is evident in every bite at enchanting ¡VIVA! inside Resorts World Las Vegas. Rentals include the private Tequila Room and outdoor Habanero patio.  
Executive Chef Sarah Thompson celebrates the coastal cuisine of Mexico's Baja California at Casa Playa inside Encore Las Vegas, with inventive cocktails and top-shelf mezcals and tequilas from Wynn mixologist Mariena Mercer Boarini. NYC export Ghost Donkey is a secret bar at The Cosmopolitan serving numerous tequilas and mezcals. La Mona Rosa is a lively Downtown spot for regional Mexican fare. 
At CHICA inside The Venetian, celebrated chef Lorena Garcia salutes Latin American cuisine with tantalizing flavors from her native Venezuela along with Argentina, Brazil, Mexico, Peru and other regional influences. Jammyland in the Arts District is for Jamaican-inspired fare and cocktails, and private events. 
[Related: Off-Agenda Experiences and Shows for Meeting Groups in Las Vegas]
Israeli Chefs Break New Bread in Las Vegas 
"Ma nish," you ask? That's informal Hebrew for "what's new," and in Vegas, the answer is exciting new concepts from renowned Israeli chefs.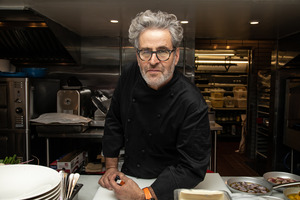 Born in Israel and raised in Philadelphia, Alon Shaya first came to Vegas in 1999 after graduating from the Culinary Institute of America to intern under legendary French chef Jean-Louis Palladin at the Rio's former Napa restaurant. He went on to national acclaim for his family-inspired homages to culinary Israel, Saba (Hebrew for grandfather) in New Orleans and Safta (grandmother) in Denver. This year, Shaya and his restaurateur wife Emily come full circle with the slated late 2023 opening of a Mediterranean-meets-Middle Eastern concept at Wynn. Taking over the former Intrigue nightclub space, the restaurant will reportedly incorporate an outdoor space leading to a 90-foot-tall waterfall. 
Eyal Shani is another celebrated Israeli chef with 40-plus restaurants around the world, including rambunctious HaSalon and street food-driven Miznon. His global expansion of both "passion projects" includes The Venetian Las Vegas, where fast-casual Miznon, serving creatively named pita pockets stuffed with cheeseburgers, vegetables and other ingredients, opened late last year just off the Palazzo casino floor. 
Making its debut in Tel Aviv in 2008, HaSalon, which transforms from a restaurant serving eclectic, ever-changing Israel dishes with French and Japanese influences into a nighttime party with DJs and table-dancing encouraged, is slated to open across the way in the second half of 2023. 
Opened in May 2022, Israel-born chef Tal Ronnen's all-vegan, Italian-Mediterranean Crossroads Kitchen Las Vegas at Resorts World Las Vegas includes two coveted private dining rooms. 
Read this next: Preview Las Vegas: The Region Revs Its Economic Engines