Outdoor Teambuilding Activities in Myrtle Beach, South Carolina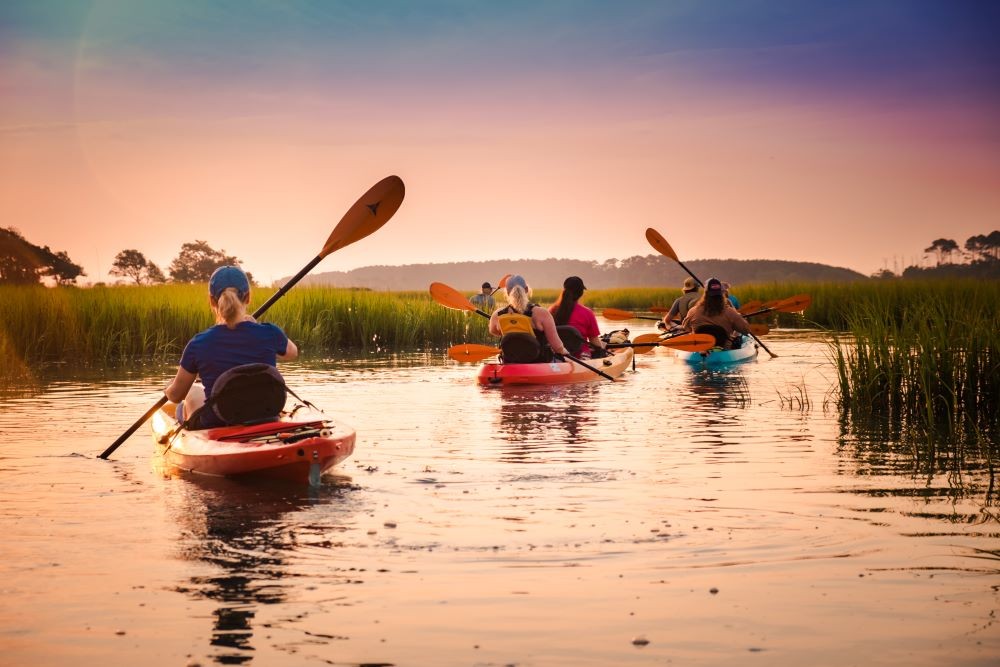 Sunset kayaking on Little River in Myrtle Beach, South Carolina. Credit: Visit Myrtle Beach
Known as The Grand Strand for its 60 miles of beaches and 14 unique beach communities, Myrtle Beach, South Carolina, is the definition of a coastal city, inviting visitors to let loose, unwind and go with the flow of the Atlantic's tides.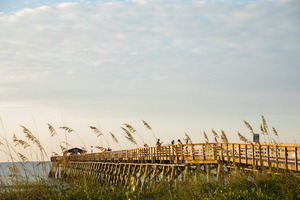 With more than 500,000 square feet of meeting space throughout the city, groups of up to 5,000 can call Myrtle Beach home for their next meeting or event. But, while the destination's event venues provide a plethora of opportunities for memorable experiences, what makes Myrtle Beach ideal for groups is the outdoor teambuilding opportunities that are hard to find anywhere else.  
"Co-workers get the chance to know each other outside the office setting, have some fun, motivating and encouraging one another while building trust," said Lori Lampo, meetings and conventions sales manager for Visit Myrtle Beach. "Our teambuilding activities allow participants to collaborate, share ideas and use creative problem-solving to work toward achieving a common goal, all with a beautiful Myrtle Beach backdrop. It's a win-win!" 
Get attendees outside by adding these Myrtle Beach teambuilding activities to your meeting agenda. 
[Related: These Coastal Carolinas Offsite Event Venues Are Group Favorites]
Visit Myrtle Beach 
The experts on all things Myrtle Beach, the destination's CVB offers information about key points of interest and top attractions around town like Broadway at the Beach and Barefoot Landing. Work with the CVB or go to Visit Myrtle Beach's website at www.visitmyrtlebeach.com to gather information and create clues for a scavenger hunt that teams can work together to complete. Consider offering a prize that is Myrtle Beach-themed to the winning team such as a golf package to play on one of the destination's dozens of courses or a beach bag full of the essentials and include fun facts about the places participants will visit to help your attendees learn about and experience the destination.  
Soar+Explore Zipline and Ropes Course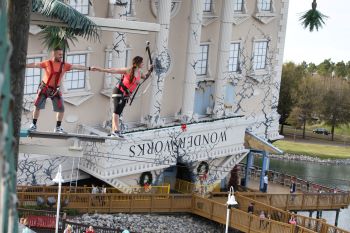 WonderWorks, "an amusement park for the mind," combines education and entertainment through 41,000 square feet of hands-on exhibits in Myrtle Beach and offers Soar+Explore for an outdoor adventure experience featuring an over-water zipline and a ropes course. 
Soar+Explore's zipline glides 50 feet above water and carries those who are brave enough to participate 1,000 feet between two towers. The zipline uses a dual-line constant tension system to guarantee a smooth "zip" all the way across.  
The adventure park's tropical-themed ropes course spans three levels measuring 40-feet tall and takes participants through 33 different challenge elements and more than 3,000 ropes and cables. Course challenges become increasingly more difficult as groups near the end. 
Group teambuilding experiences can be booked online at www.wonderworksonline.com/myrtle-beach/ and require a minimum of 15 people. 
Myrtle Beach State Park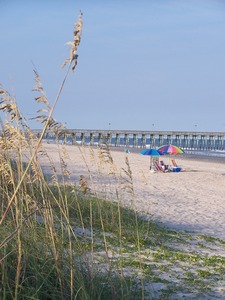 Situated along the Grand Strand coastline among an oceanfront maritime forest is Myrtle Beach State Park, a 312-acre natural escape and the first South Carolina state park to open in 1936. The park is home to one of the last beachfront green spaces on the Grand Strand, a one-mile stretch of live oak and southern magnolias that has been declared a Heritage Trust Site. Visit Myrtle Beach State Park and you may come across nesting loggerhead sea turtles, bald eagles and neo-tropical migrant birds.  
Myrtle Beach State Park offers seven open-air picnic shelters available for group reservations as well as a variety of educational scavenger hunt opportunities. Each scavenger hunt around the park takes approximately one hour and requires walking an average of one mile. Educational topics range from birds to beaches as groups follow along by answering questions on worksheets or filling out park-themed Bingo cards.  
Golf and Mini Golf 
As the destination known for being the "Golf Capital of the World"—there are more than 80 award-winning golf courses in Myrtle Beach—it's no surprise the Grand Strand offers more mini golf courses per square mile than any other city in the U.S., with a total of 50 "little lands of golf" to explore.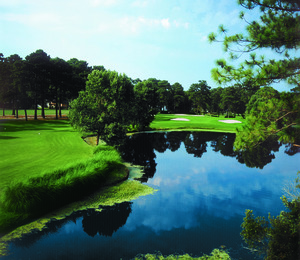 Through www.myrtlebeachfamilygolf.com, groups can book one of four themed mini golf courses ranging from putting through Shipwreck Island, where the Myrtle Maiden looks down on golfers from her reef surrounded by tropical design elements, to Jurassic Golf, home to "the horned-faced ceratopsian, the spitting dilophosaurus and the carnivorous T-Rex." 
Regular and group rates for 20 people or more are the same at all four courses and locations offer outdoor picnic areas with ADA picnic tables.  
Groups can also work with Golf Tourism Solutions at www.playgolfmyrtlebeach.com to organize teambuilding golf experiences on some of the highest-ranking golf courses in the world. With the help of a Stay & Play golf expert, groups can arrange accommodations at dozens of courses providing golf packages, and experts often have access to volume-discounted rates. They schedule your group's tee times and can help keep golfers on track and focused to finish playing on time based on a group's agenda.  
[Related: Recent South Carolina Hotel Renovations and a New Nashville Getaway]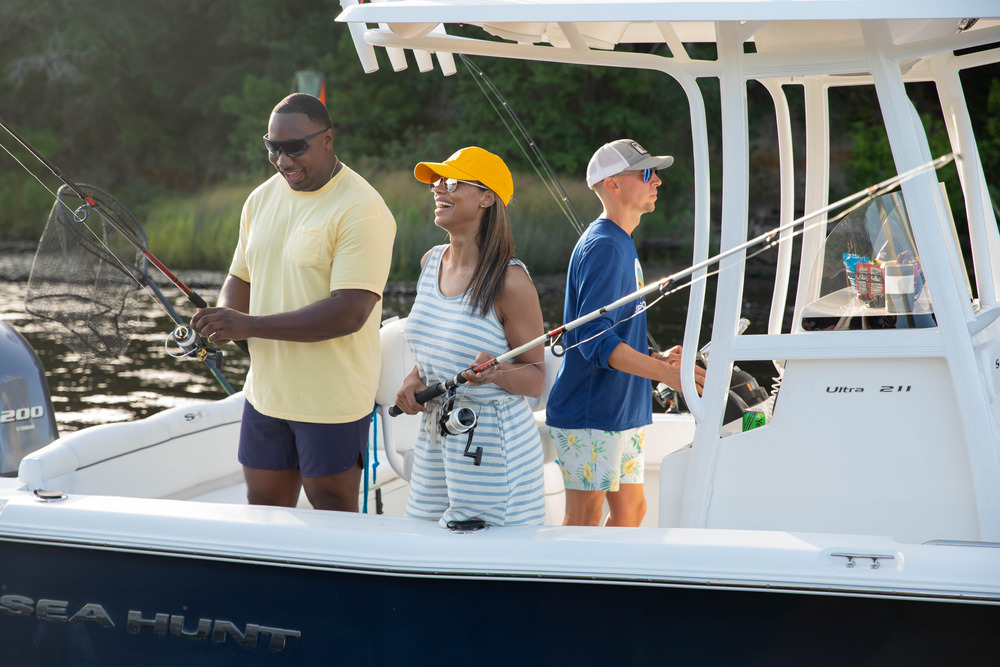 Voyager Deep Sea Fishing & Dolphin Cruises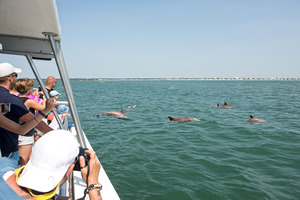 Take advantage of Myrtle Beach's 60 miles of Atlantic Ocean shoreline and get out on the water with Voyager Deep Sea Fishing & Dolphin Cruises. The company takes groups out to deeper waters for deep-sea fishing experiences, dolphin watching or charter fishing trips.  
Voyager Deep Sea Fishing & Dolphin Cruises offers what it claims to be the largest fishing boats in the area, equipped with some of the most modern technology and safety equipment certified by the U.S. Coast Guard. Boats come with fully air-conditioned and heated salons and restrooms as well as cushioned seats and bunks.  
Half-day private charters with the company range five hours and are available for up to 20 guests starting at $1,250. Charter guests will have the opportunity to catch deep-sea fish like bonita tuna, bluefish, Spanish mackerel and barracuda.  
[Related: A Sampling of What's New in South Carolina Meetings Destinations]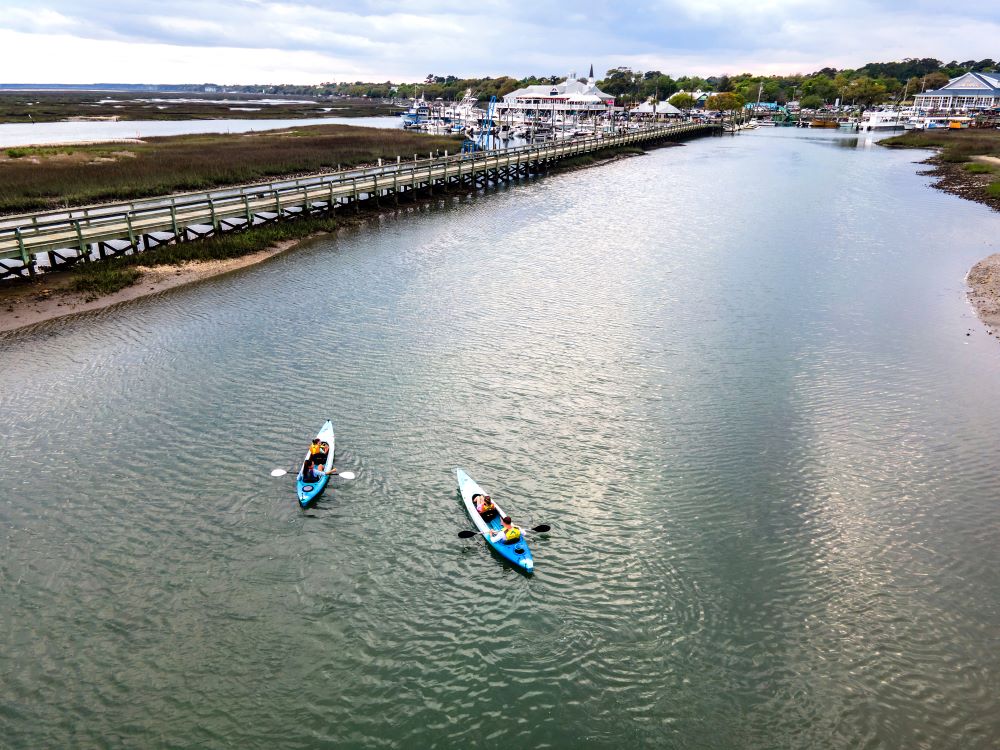 Great Escapes Kayak Expeditions 
Another way to enjoy the water off Myrtle Beach's coastline is with Great Escapes Kayak Expeditions, offering private kayak and paddleboard tours exploring the backwater, Cherry Grove and Waties Island. The tours promise to be a relaxing, easy paddle timed with the rising and falling tides in the morning and afternoon.  
Guides point out any wildlife groups may come across while on their paddling adventure and share local fun facts about Myrtle Beach while ensuring the group stays safe and in time with the tides.  
The three-hour kayak experience to Waites Island takes participants through the marsh channels to the island—only accessible by boat and one of the few undeveloped barrier islands on the east coast of South Carolina. Groups may come across birds like blue herons and bald eagles, and during the summer months, even loggerhead sea turtles and bottlenose dolphins.  
Private group tour experiences can be booked at www.greatescapeskayak.com.  
Broadway Grand Prix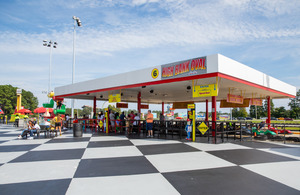 At this family race park, groups with a minimum of 15 people are invited to customize their Broadway Grand Prix outing and teambuilding activities by choosing from options such as unlimited track access to the park's seven go kart tracks and two 18-hole mini golf courses.  
Groups can race on tracks like the Grand Prix Pro Track, the fastest of the park's seven tracks with sharp turns throughout; the High Bank Oval, with sharp turns and high banking that make for high competition; and the Slick Track, with tough, tight turns on polished surface for a slick and unpredictable ride. 
Connect
Visit Myrtle Beach
(843) 626-7444 
Read this next: Plan Your Event in Columbia, South Carolina