Why Wellness Is Becoming a Key Component of Meetings Agendas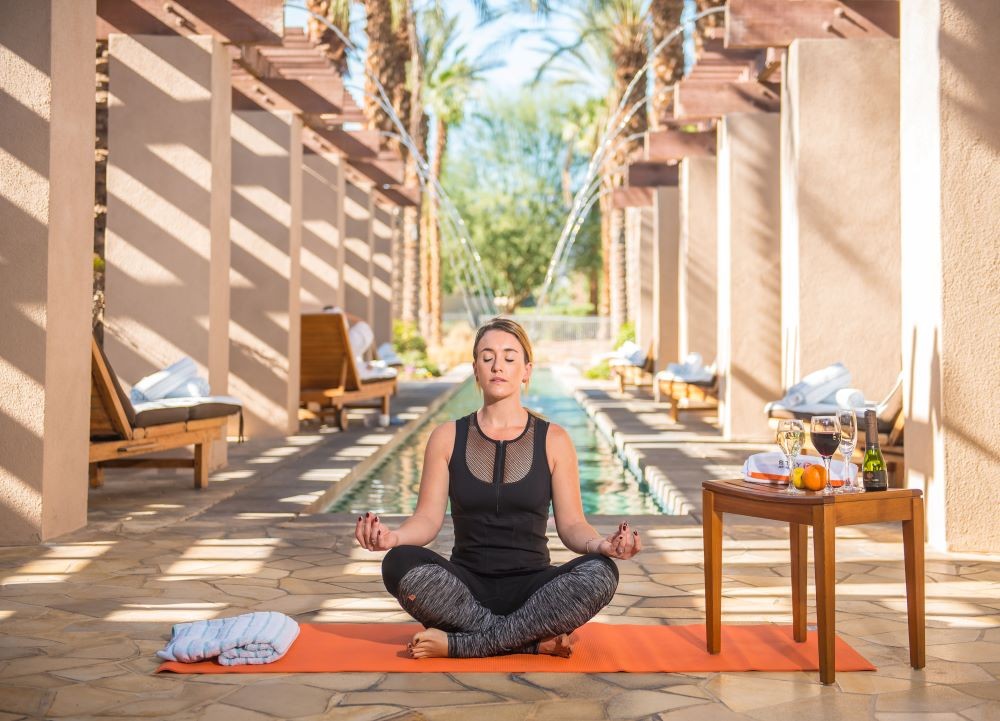 Hyatt Regency Indian Wells Resort & Spa: Agua Serena Spa. Credit: Hyatt Regency Indian Wells Resort & Spa: Agua Serena Spa.
More and more attendees are keenly aware of their wellness when traveling for multi-day meetings, and organizations holding business meetings are also realizing that well-rested participants make for more-engaged participants.
One destination that's always been ahead of the curve when it comes to wellness is Greater Palm Springs. With no shortage of abundant vitamin D-producing sunshine and natural beauty, it's an ideal place for outdoor activities and spa offerings that make a perfect wellness accompaniment to active agendas. In fact, the name "Palm Springs" even derives from the healing hot mineral spring waters Native Americans have revered and stewarded there for thousands of years.
"Greater Palm Springs really is an oasis," said Carolina Viazcan, Vice President of Sales for Visit Greater Palm Springs. "And when you think about wellness meetings, our destination is very conducive to that. The agenda or the itinerary at some of the meetings can include hikes, can include bike riding. We have a lot of wellness programs taking place at many of the different properties because we have been hearing our planners say yoga is important and being able to do wellness programs on property [is also important]." 
Leverage Peak Experiences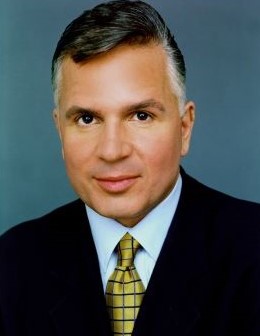 Peter Miscovich, head of JLL Global Future of Work Consulting and co-author of The Workplace You Need Now, stresses the significance of providing these kinds of "peak experiences" (aka memorable and highly positive moments) for employees and organizations. 
"They're all very concerned about their day-to-day health and peak integration into work/health balance," he said. "I think that the interest in health, wellness and well-being and sustainability is only going to grow, especially in the next generation of the workforce ."
A surefire way to ensure attendees are well rested and thus fully engaged is to hold meetings at resorts that place a big emphasis on well-being, which can include healthier food and beverage options and outdoor spaces.
 "You need your meetings and business travel to have more of a wellness component so people don't feel depleted after they travel," Miscovich added. "It's about meeting mindfully—meeting with purpose." 
Miscovich also recommends the following:
Provide breaks from the digital world, such as downtime from devices
Facilitate more walking and movement
Provide plenty of hydration
Offer meditation breaks
Consider an alcohol-free environment
Make sure attendees get enough sleep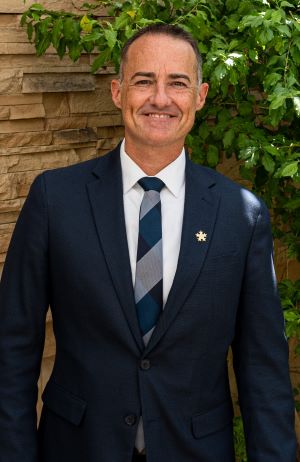 One Greater Palm Springs property founded on wellness is The Spa at Séc-he, which opened in April 2023 and is owned and operated by the Agua Caliente Band of Cahuilla Indians. The spa is part of the Agua Caliente Cultural Plaza and located across the street from the tribe's original property, Agua Caliente Casino Palm Springs. 
"It's been a long time in the making," said Daniel Spencer, director of spa for the property. "I was here when we were taking the old one down in 2014, so it's kind of surreal to have it open again."
Indeed, The Spa at Séc-he is known far and wide for its hot mineral waters—in fact, this very spring inspired the city's name and was the Coachella Valley's first tourist attraction, welcoming visitors as early as the 1880s and even drawing Old Hollywood in the first half of the 20th century.
"The waters themselves are dated about 12,000 years old," Spencer said. "It starts on top of the mountains, goes down into the Earth, and cooks and collects mineral deposits—it's the mineral makeup that makes it healing for the skin and the joints. Some of the best hot springs in the world only address one of those. This one really addresses both issues."
These ancient, healing waters barely scratch the surface of The Spa at Séc-he's offerings. In addition to 22 private mineral baths, groups will find a cryotherapy chamber, two float-pod suites, two halotherapy salt caves, a fitness area, a tranquility garden, a menthol dry sauna, a eucalyptus steam room, an outdoor mineral pool with four Jacuzzis, and an on-site cafe.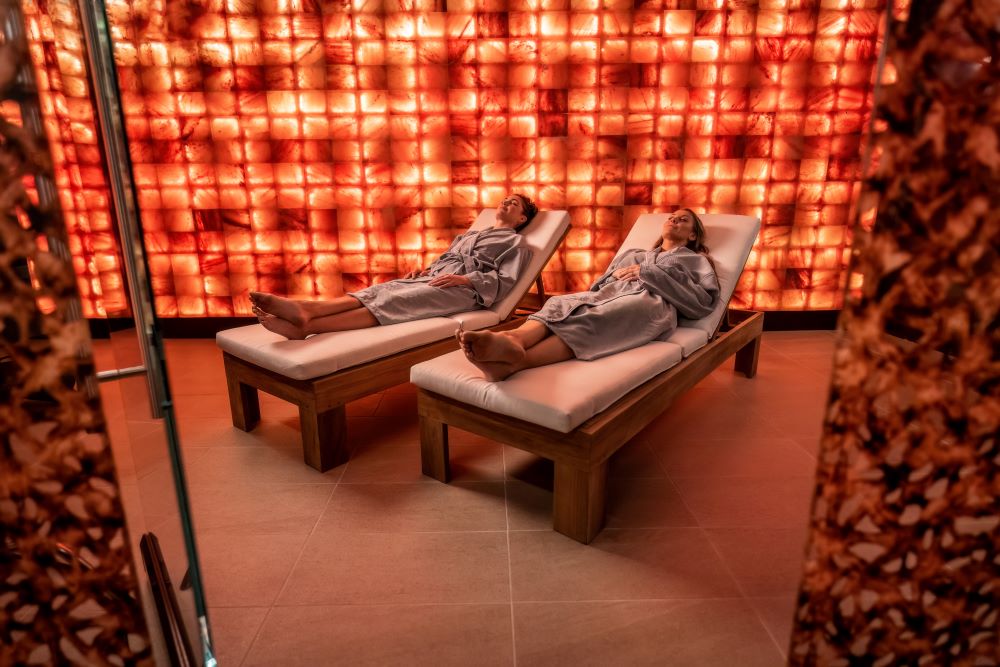 "You're looking at about an acre of indoor wellness, which is pretty unique," he said, adding that the 73,000-square-foot space can accommodate about 200 attendees. "One group is holding a meeting for the first few hours and then the team will go from there to use the spa facilities. It's something very positive they can do together rather than the typical teambuilding. It's a much healthier way to approach it."
Spencer said it's advisable to get attendees into the spa at the beginning of their meeting so the benefits will be reaped as the agenda progresses.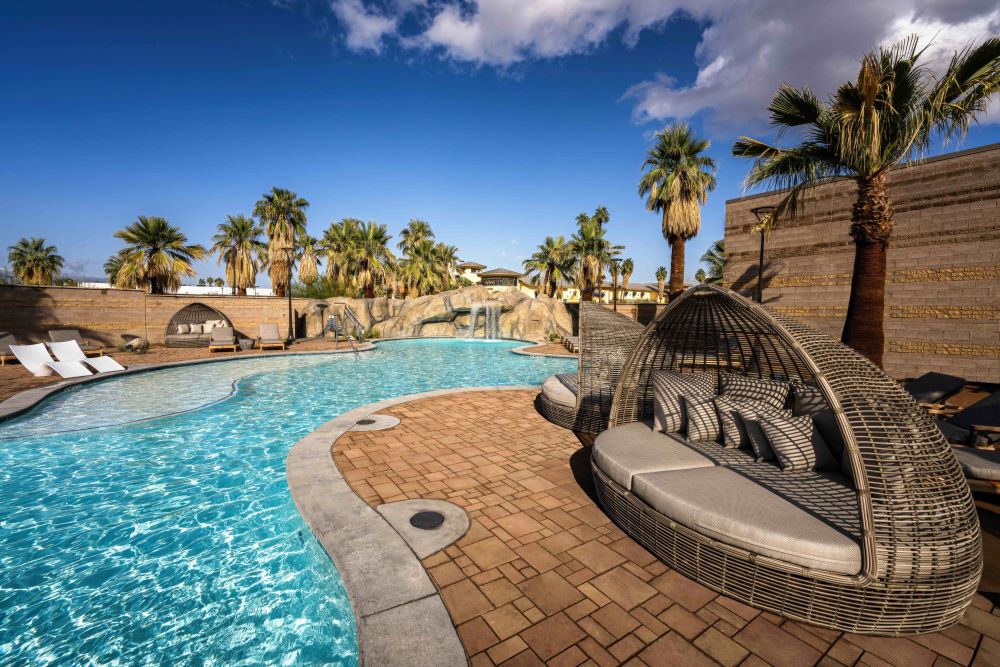 "Carve out a couple hours for people to get relaxed and settled, sort of play around with the facilities to get familiar, and then food and meetings, and go back and tie in the facials and massages," he said. "The way they view things is much different once they unwind a bit."
While this new venue certainly stands out for its unique spa offerings and cultural heritage, groups will find incredible wellness properties throughout the destination. Here are three more standout spa and wellness properties in Greater Palm Springs where attendees can relax and recharge before, during or after a meeting. 
[Related Podcast: Exciting New Meetings Developments in Greater Palm Springs, With Carolina Viazcan] 
JW Marriott Desert Springs Resort & Spa: The Spa at Desert Springs 
This 38,000-square-foot Palm Desert luxury spa offers 48 treatment rooms and an impressive list of treatment options. 
After a treatment, guests may want to take a plunge in the resort's Oasis outdoor saltwater pool. The property also boasts two 18-hole championship golf courses, The Palm and the Valley, designed by renowned architect Ted Robinson. 
A standout feature of the spa is its Sanctuary Suite, which features a private entrance, treatment rooms, a courtyard and whirlpool, and the services of a private butler. 
Treatment highlights and facilities at The Spa at Desert Springs include the following: 
Ayurvedic treatments 
An aromatherapy hammam steam chamber 
Hot stone treatments 
Body scrubs 
Body wraps 
Eye treatments 
A lap pool 
Massage 
A steam room 
A therapy bath 
 
[Related: 6 Signature Event Venues in Greater Palm Springs] 
Hyatt Regency Indian Wells Resort & Spa: Agua Serena Spa 
This Indian Wells resort spa is in a tranquil private-garden setting framed by towering palms with the Santa Rosa Mountains as a backdrop. 
The 30,000-square-foot Agua Serena Spa is centered on hydrotherapy and features a state-of-the-art fitness center and movement studio. The 45-acre, 530-room resort contains 88,000 square feet of meeting space, 36 holes of championship golf and also offers a 450-foot lazy river—and nine pools—if attendees want to relax further, perhaps with a beverage in hand.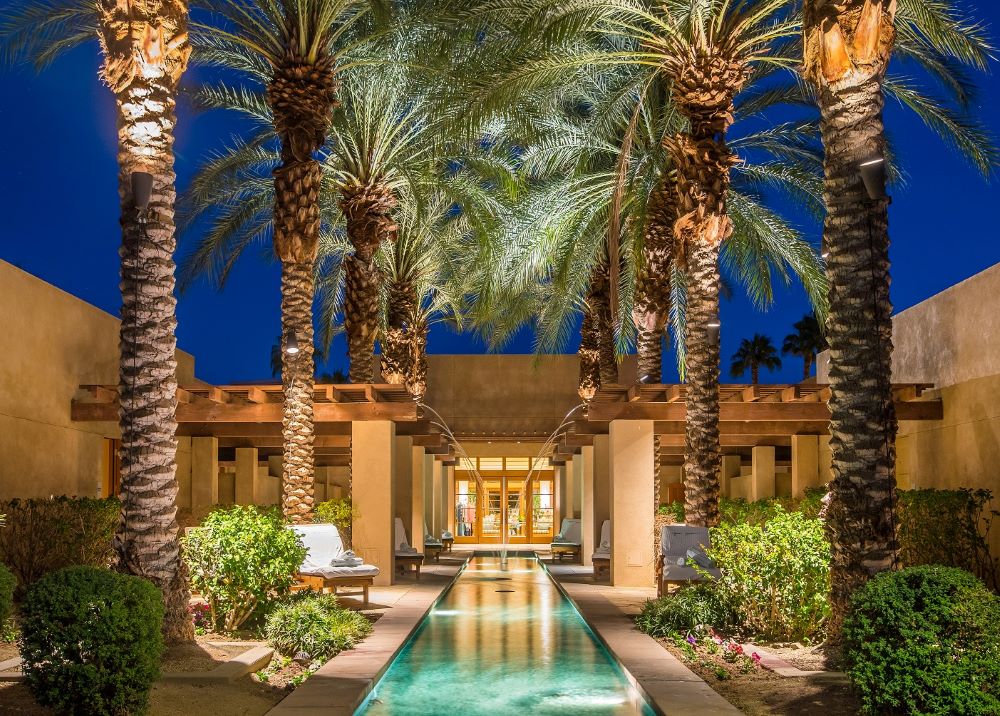 Treatment highlights and facilities at Agua Serena Spa include the following: 
Flowing palms Swedish massage 
Float pod therapy 
Serena custom therapy massage 
Desert hot stone massage 
Warm fusion massage 
Deep tissue muscle melt massage 
Mother-to-be massage 
CBD massage 
A variety of facial treatments 
Body scrubs and wraps 
[Related: Discover the Massive Meetings Property Renovations in Greater Palm Springs] 
Tommy Bahama Miramonte Resort & Spa: The WELL Spa 
Fresh off the completion of $9 million in renovations, this longtime Indian Wells property was purchased by resort lifestyle brand Tommy Bahama in 2020 and will be the company's first branded hotel. The resort will formally adopt the Tommy Bahama name in late 2023 and launch another renovation phase that will begin in summer 2023. This phase will include revamping its restaurant and bar and transforming its villa suites and guest rooms. The project is scheduled for completion by the end of the year. 
The 215-room resort's 12,000-square-foot The WELL Spa boasts eucalyptus-infused steam rooms, indoor and outdoor relaxation areas and hot and cold soaking pools, among other state-of-the-art facilities. 
Tommy Bahama retained Lowe's CoralTree Hospitality subsidiary to manage the property and the resort offers 35,000 square feet of meeting and event space (20,000 indoors and 15,000 outdoors).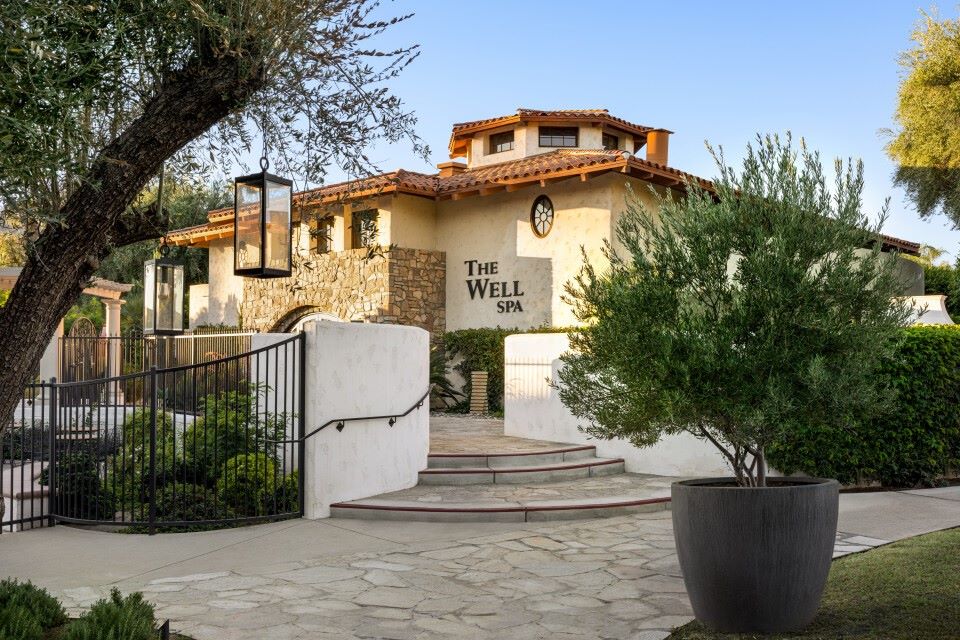 Treatment highlights and facilities at The WELL Spa include: 
Focused relaxation and therapeutic massages 
Raindrop therapy 
Sun stone massage 
Desert warrior massage 
Desert "CBD-reams" massage 
Mud and clay treatments 
A variety of skin care treatments 
Body scrubs and wraps 
*This article was created in partnership with Visit Greater Palm Springs.
Read next: With Michelin Taking Notice, the Greater Palm Springs Cuisine Scene Has Arrived 

Connect 
Visit Greater Palm Springs 
(760) 770-9000 
 
Apply for our Meetings Today LIVE! West hosted-buyer event in Greater Palm Springs!