Exploring the Food Heritage and Culinary Highlights of Tucson, Arizona

From left: Plates from Seis Kitchen, Rollies Mexican Patio and El Guero Canelo. Courtesy of Visit Tucson
"Gastronomy is the nexus of food and culture," Janos Wilder told me over lunch at Tucson, Arizona's historic El Charro Café, the nation's oldest Mexican restaurant in continuous operation by the same family, which celebrated 100 years last year.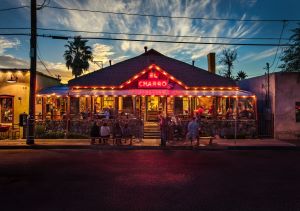 It was my first stop on a three-day trip to Tucson, where my aim was to explore the city's dining scene—UNESCO designated it as the first City of Gastronomy in the U.S in 2015—and learn more about the ingredients of the region.  
Wilder, who was one of a few passionate individuals instrumental in helping the city achieve the UNESCO accolade, is a celebrated chef and pioneer in the local culinary community. In 2000, he won a James Beard Award for Best Chef in the Southwest for his work at restaurant Janos, bringing the idea of farm-to-table to Sonoran Desert fine dining restaurants before it was cool. When he opened his first restaurant in 1983, before hiring any staff, he ran an ad looking for local gardeners. 
But the City of Gastronomy designation is about more than just food—it's how food is intertwined with the culture and heritage of a place. And Tucson's story dates back 4,000 years. 
"With this designation, people have taken a new look and a deeper dive into the heritage of this region," Wilder said. "And it brought the farm-to-table movement to the front of Tucson's dining scene." 
When in Tucson for business, don't miss a chance to learn more about the rich story behind every bite and sip of food and drink—you'll leave fuller in stomach and soul. 
Food Heritage in Tucson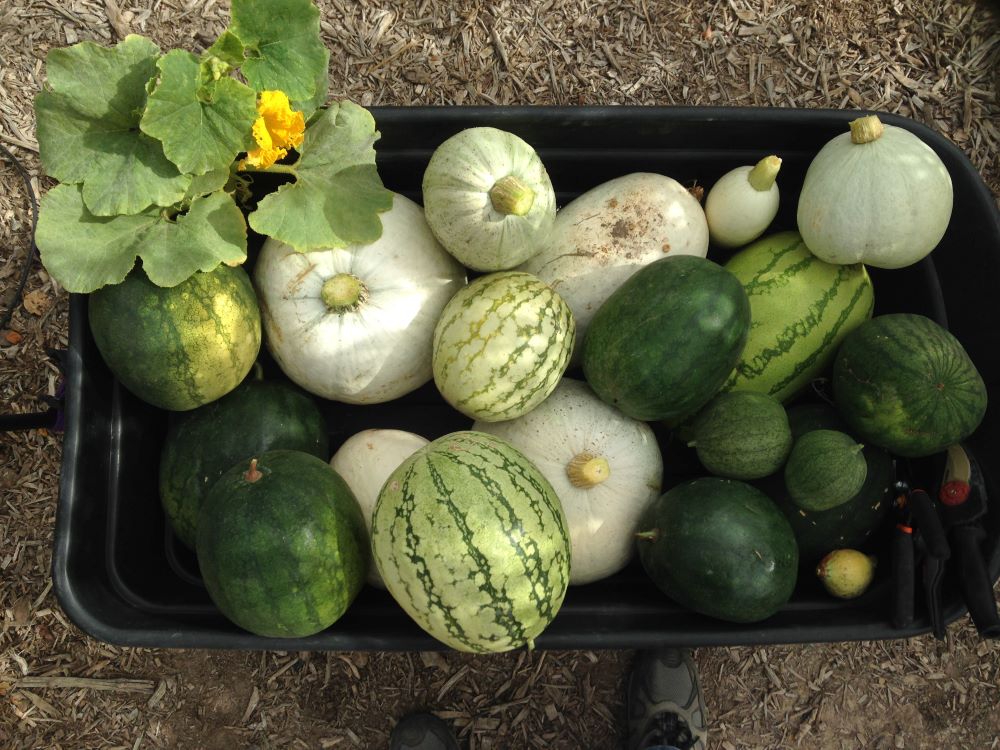 To appreciate what's on your plate in many of Tucson's excellent restaurants is to understand its unique food history.  
Mission Garden is a good place to start. As I strolled the grounds, walking among garden plots, I was tracing the timeline of Tucson.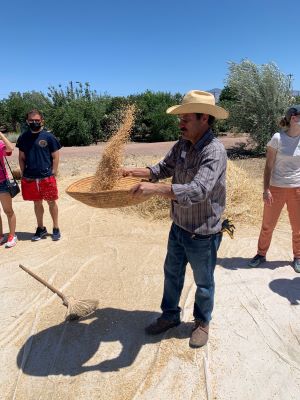 Mission Garden sits at the base of Sentinel Peak and is one of the longest-known areas of continuous cultivation in what would become the U.S., including being home to the oldest-known canal-irrigated agriculture in the country, built an estimated 3,500 years ago by the Tohono O'odham people native to the Sonoran Desert region. 
While hard for me to imagine in the 110-degree July desert heat, the Santa Cruz River used to flow through here, providing water for the canals that nurtured the crops. Corn, squash and beans thrived. Heirloom fruit trees bearing figs, pomegranates, citrus, grapes and olives arrived with the Spanish missionaries in the 1600s and found new life. And this list goes on. 
Today, docents can lead you through this living agricultural museum, sectioned by what natives grew here thousands of years ago, to plants representing the influence of Spanish, Mexican, Chinese and African settlers and immigrants to the region. The walled garden was established in 2011 by nonprofit Friends of Tucson's Birthplace as a recreation of the Spanish walled garden that was part of nearby San Agustín Mission and is an interactive way for groups to explore the region's rich agricultural history. 
In addition to docent-led tours, there is also a kitchen area onsite that groups can use for events, including dinners, workshops and cooking demonstrations.  
Even outside of Mission Garden, a quick sweep of the landscape tells us more about Tucson's food story. The fruit of the towering Saguaro cacti have been harvested for centuries, a Tohono O'odham practice that continues today. Many locals forage for the fruit of prickly pear cacti, using it to make jams, jellies or sweet syrup for desserts or drinks. And the mesquite tree—another iconic symbol of the Southwest—is famous for the deep, smoky flavor it can give to food when its wood is burned. 
[Related: The Hidden Gems and Local Favorites for Nightlife Fun in Major Arizona Cities]
Restaurants to Explore in Tucson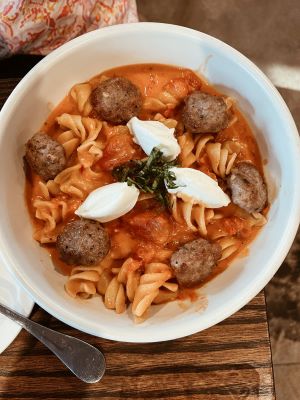 The ingredients that are quintessentially Sonoran present-day are woven into the fabric of many restaurant menus in town. One such is Zio Peppe—an Italian restaurant with a Sonoran twist from chefs Devon Sanner and Mat Cable. Zio Peppe means "Uncle Joe" in Italian, and is in part a tribute to Cable's uncle, Joe Sottosanti, who opened Tucson's first Sicilian pizza place, Tesseo's Pizzeria, nearly 50 years ago. 
Pasta and pizza aren't in short supply on the menu. As I was about to dig into my "Figgy Stardust" pie featuring figs, bacon, fresh mozzarella, honey, chamomile goat cheese and pomegranate drizzle, Cable walked out to say hi and began pointing at every topping.  
"Those fresh figs are harvested here, and we cure and smoke our bacon," he said. Mesquite flour is used in the pizza dough, and the restaurant's many pasta dishes source Duram wheat from nearby BKW farms. I opted to try the Rotini Alla Tequila, Zio Peppe's Southwestern twist on pasta in a vodka cream sauce. 
Cable also noted that the restaurant regularly does buyouts. Often, the team will do private six- or seven-course dinners paired with wine for groups. The ideal capacity is about 45, and the patio can extend that number.  
James Beard-nominated Tito & Pep in Midtown from chef John Martinez offers fresh fare and mesquite-fired cuisine in a cheery atmosphere that makes for a good stop on your own or with a few colleagues after business for the day is done. Try any one of the dishes cooked on the mesquite wood-fired grill—my personal favorite was the octopus with salsa macha, avocado, tomato, red onion and lime. 
For an option closer to the convention center, Agustín Kitchen in Mercado San Agustín focuses on ingredients made in Arizona to craft its new American dishes—beef, produce, olive oils, flour, cheese, citrus and more are sourced locally. Spaces at the restaurant, including a private dining room and rooftop, are available for events. 
Seis Kitchen's first location is also in Mercado San Agustín. The restaurant is named after the six culinary regions of Mexico (Baja, Northern, Central, Pacific, Gulf Coast and Yucatan) and owner and chef Erika Muñoz philosophy of using real food with whole, fresh ingredients is reflected in all its dishes. The restaurant sources all of its beef, chicken, olive oil and coffee from Arizona farms, and partners with Seafood Watch to only use sustainably sourced seafood. Try the Calabacitas Taco, with zucchini and squash sauteed in mojo de ajo (which means magic of garlic), cilantro, red onion, guacamole and queso fresco and end your meal with a Cochata—local cold brew coffee and house-made horchata.  
[Related: 4 Tucson Venues for Space and Science Fans]
Whiskey Is 'Mesquited, Not Peated' at Whiskey Del Bac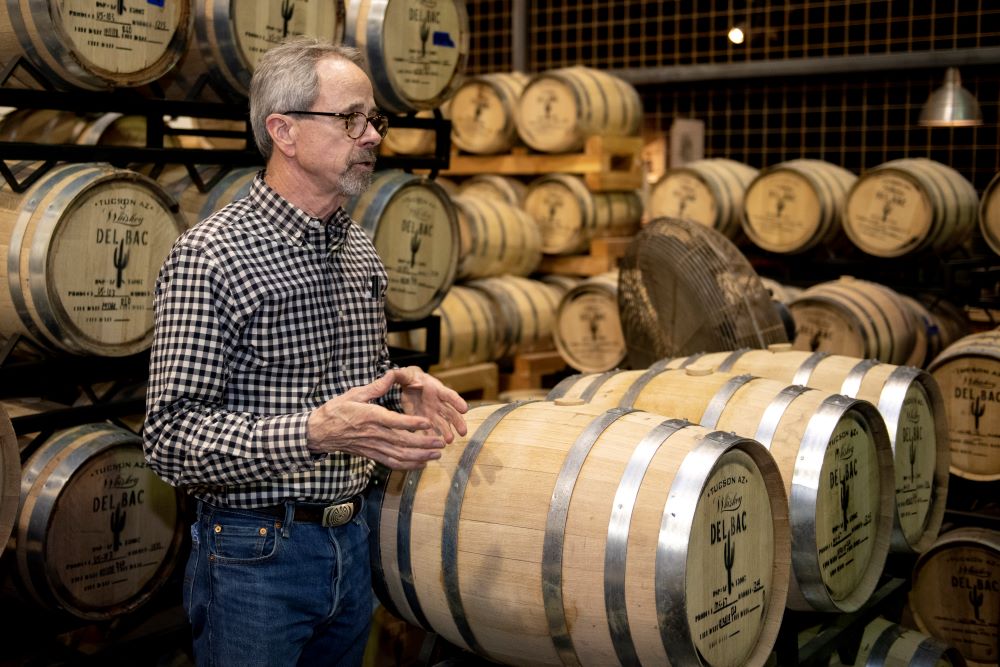 Local ingredients have influenced the spirits of Tucson, too. For Whiskey Del Bac, it all started on a patio with some Scotch. Husband and wife Stephen and Elaine Paul were sipping their favorite spirit one cool evening in Tucson while barbecuing over a mesquite fire. Elaine looked at Stephen and asked, "What if you made single-malt whiskey with mesquited malt instead of peated malt?" 
The Pauls knew mesquite wood well, at the time owning and operating a furniture design company. Stephen couldn't shake the intriguing idea of crafting a whiskey that harnesses the flavor of the mesquite smoke that works so well in local dishes like carne asada and barbecued meats. After toying around with whiskey making for a few years, Stephen joined forces with his daughter to open Whiskey del Bac in Tucson, debuting its single-malt American whiskey smoked over a mesquite fire, coining it the "Dorado." 
"Our whiskey is mesquited, not peated," Stephen Paul told me during a tour of the distillery. "What better description for a Sonoran Desert whiskey?" 
Groups with some free time on the agenda can venture to the distillery just three miles outside of downtown and the convention center to participate in tours and tastings and learn more about the whiskey-making process.  
If you can't make it to the distillery, there are a number of bars within walking distance of the convention center and the surrounding hotels that carry Whiskey del Bac. During my stay, I ventured to Batch down the street from my host hotel, The Leo Kent, which houses the largest whiskey collection in Arizona, with over 1,000 unique bottles. I opted for the Keep it Local Old Fashioned, made with Whiskey del Bac's Dorado, local prickly pear simple syrup and bitters. 
Taco Tour + More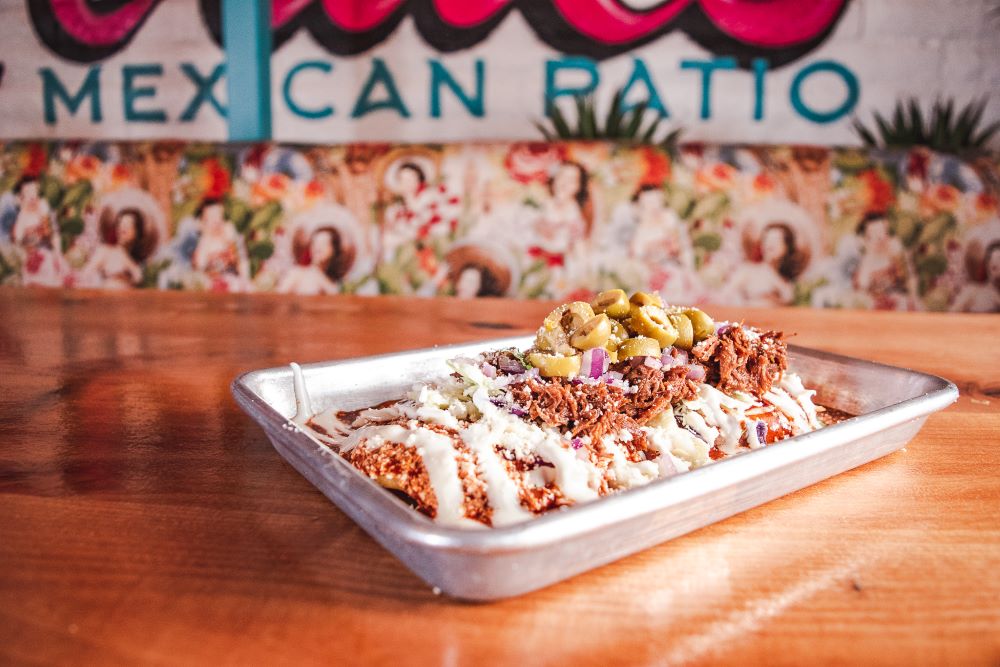 Just an hour from the Mexican border, it's no surprise that Tucson is home to an overwhelming amount of delicious Mexican food, influenced heavily by the Sonoran Desert ingredients and cuisine blending together to create truly tasty takes on favorites like tacos, enchiladas and others.  
Visit Tucson hosted me for an afternoon at some of the best spots in town. I arrived at noon with an empty stomach and high expectations and didn't leave disappointed. Here are the tasty highlights from the tour: 
Stop 1: Taqueria Pico de Gallo: Marked by a bright yellow building, this taco joint is known for its corn

Carne Asada Taco from Tacos Apson

tortillas. I opted for a shrimp taco topped with pickled onions and carrots, cooked to perfection. 
Stop 2: Tacos Apson: This family-owned restaurant is named for former Mexican rock 'n' roll band Los Apson (a relative of the owners was a band member) and music decor details the unassuming open-air spot. The wafting scent of carne asada was too delicious to resist, as I devoured my Taco Hass—carne asada, cheese and green chilis on a flour tortilla—in seconds. 
Stop 3: Rollies Mexican Patio: We stopped for a longer sit-down at Rollies, an inviting restaurant bursting with bright colors and an extensive menu featuring creative twists on classic Mexican dishes. The "chicken rollies," or rolled chicken tacos and quesabirria (barilla is a Mexican-style stewed meat) were fantastic, but my personal favorite and must-try recommendation is the flat enchiladas—tortillas layered with carne asada, cabbage, green olives, cheese, red onion, crema cojita and Rollies' red enchilada sauce.  
Stop 4: El Guero Canelo: My belly might have started to feel full, but I couldn't leave Tucson without trying the famous Sonoran hot dog. The hot dog is wrapped in bacon, grilled and served on a bolillo (Mexican rolls) bun and topped with beans, onion, tomato, mayo, mustard and jalapeño sauce. El Guero Canelo won an America's Classic James Beard Award in 2018 for this uniquely Arizona concoction. 
Stop 5: La Estrella: For our final two stops, we shifted from savory to sweet. La Estrella Bakery, a family-owned shop with freshly baked Mexican breads and pastries, was up first. In my take-away variety box, I gravitated to the pastel pink concha (Spanish for "seashell"). The concha, which is a sweet bread roll topped with a crumbly cookie dough, is a very popular Mexican treat. The bakery also makes savory baked goods in-house, and I left with a bag of flour tortillas to-go. 
Stop 6: Oasis Fruit Cones: Opened in 1983 as the first place in Tucson to offer all-natural fruit sno-cones, or "raspados"  from Oasis Fruit Cones, the Carrizosa family continues to serve these scrumptious treats in the original location. I loaded mine with fresh strawberries in a fresh-fruit syrup with a drizzle of sweetened condensed milk and a generous scoop of ice cream—the perfect way to wrap a food tour in the hot desert heat. 
[Related: The Dynamic Culinary Scene in Nevada Is a Treat for Groups]
An Ode to the Region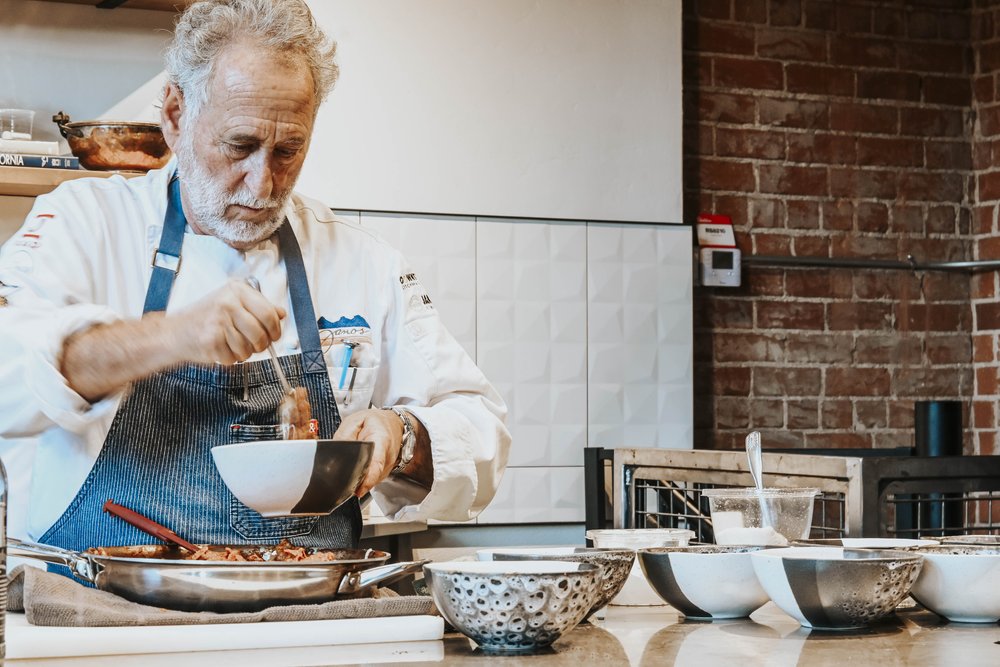 I finished off my last bites of El Charro Café's famous "Charro Style" beef tacos—whose original owner, in the spirit of other local Tucsonians, made tacos in this way starting in 1922 by forming a ground beef patty, folding it into a tortilla and pan-frying it. While I scraped my plate, Wilder told me that while his restaurant career may have come to an end, he was prepping for a new beginning. 
"I failed at retirement," he said with a chuckle.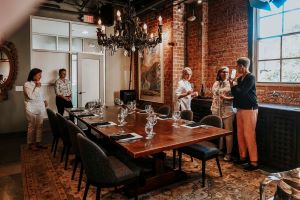 This September, he opened Studio Janos, a small interactive kitchen space in downtown Tucson where he will lead cooking classes, multi-course dinners, video consultations and more. Small groups of up to 12 can book workshops with Wilder to immerse themselves in Tucson's cuisine. 
The goals of his endeavor are two-fold: to continue innovating in the kitchen and sharing Tucson's unique food scene and culture while advocating for farm-to-table practices in an ever-changing world. 
"I want to be an advocate for the foods of this region," he said. "Demonstrating conservation, resiliency and sustainability in a world that needs to adapt to climate change." 
He hopes that any visitor—whether coming to Tucson for fun or for a meeting—departs with a sense of place thanks to the food experience during their stay. 
"My goal in my cooking is if someone blindfolded you and you ate this meal, you'd say you'd be in Tucson," he said. "The flavors are pure and true." 
Connect
Read this next: How to Explore California Wine Country Through Food