The Hidden Gems and Local Favorites for Nightlife Fun in Major Arizona Cities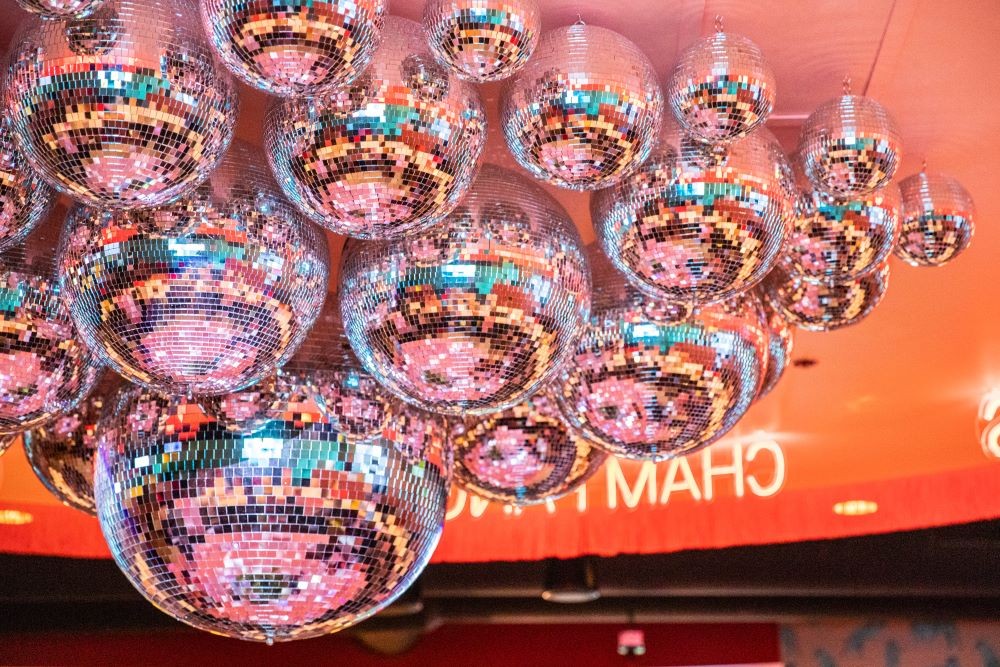 Disco Balls at Cham Pang Lanes, Phoenix. Credit: Cham Pang Lanes/Flagship Restaurant Group
While many meetings markets in Arizona tout their 300-plus days of sunshine, the cities of Phoenix, Scottsdale and Tucson really light up when the sun goes down. From stargazing at a solar-powered cafe/bar to bowling under glittering disco balls or boot scootin' at a cowboy saloon, there are near endless opportunities for attendees to get out on the town for some after-meetings fun in Arizona's most popular cities for events.
We tapped the local CVB experts in Phoenix, Scottsdale and Tucson to discover the hot spots, hidden gems and staff personal favorites to create a guide to the nightlife offerings in these areas. Provide them to your attendees, and maybe even save one or two recommendations for yourself, for a chance to get to know the real Arizona after sunset.
Phoenix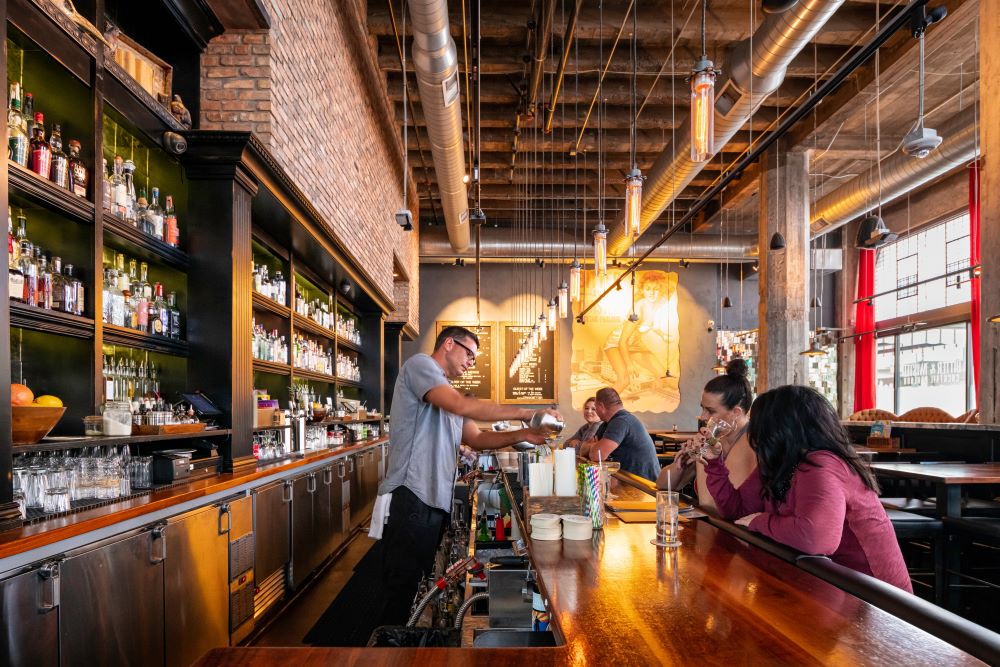 A reenergized downtown, plentiful luxury desert resorts and reliably sunny weather are just some of the benefits Phoenix can tout for meetings. With its resurgence comes a buzzing nightlife, too, offering everything from swanky cocktail bars to botanical gardens ripe for special exhibits and events. 
The Visit Phoenix team shared some of their favorite options in town, starting with the trio of Châm Pang Lanes, Ghost Donkey and Palma—three distinct venues located on one campus in downtown Phoenix.
"A three-peat of unique concepts with their own moods, Châm Pang Lanes, Ghost Donkey and Palma are among downtown Phoenix's most popular," the team noted, sharing additional details including:
Châm Pang Lanes: Described as a "vintage utopia," bowling, champagne, fried chicken and sushi are all served under massive disco balls. At night, visitors can bowl while listening to fun music and sampling some of the venue's unique cocktails like Kyushiki—a Japanese old-fashioned—among others. 
Palma: Down the hall from Châm Pang Lanes is the indoor-outdoor oasis Palma, which is blanketed under palm trees and open for brunch all the way to the evenings for happy hour or networking around its bonfire pits.
Ghost Donkey: Mezcal and tequila connoisseurs will revel in a trip to Ghost Donkey, which boasts an impressive collection and cocktail menu, complete with nachos, piñatas and neon lights. 
Private events can be held at the individual venues or planners can inquire about buying out the entire facility for special events, where up to 700 attendees is possible. 
Earning numerous accolades, attendees can't miss Bitter & Twisted Cocktail Parlour inside the former Arizona Prohibition Headquarters at the historic Luhrs Building in downtown Phoenix. The menu at Bitter & Twisted contains more than 100 cocktails, a food menu featuring local cuisines from a rotating Phoenix restaurant (currently featuring The Breadfruit, an acclaimed Jamaican restaurant featuring longtime favorites like red stripe curried shrimp, jerk chicken off the grill and cinnamon-dusted sweet plantains) and can even host private events. Full venue buyouts are possible for up to 130, or semi-private events can be arranged with a customized food and drink selection and dedicated staffing.
If the bar isn't your scene, a trip to the Desert Botanical Garden is a must in Phoenix. Thousands of species of cacti, plants and flowers from all over the globe reside here. Spanning 140 acres, visitors can learn about the local region and climate and also experience rare and endangered species in the garden's living collection. Many venues throughout the gardens are available for special events, too, ranging from 14-400.
[Related: Tap These Arizona Arts and Culinary Treasures for Group Activities]
Scottsdale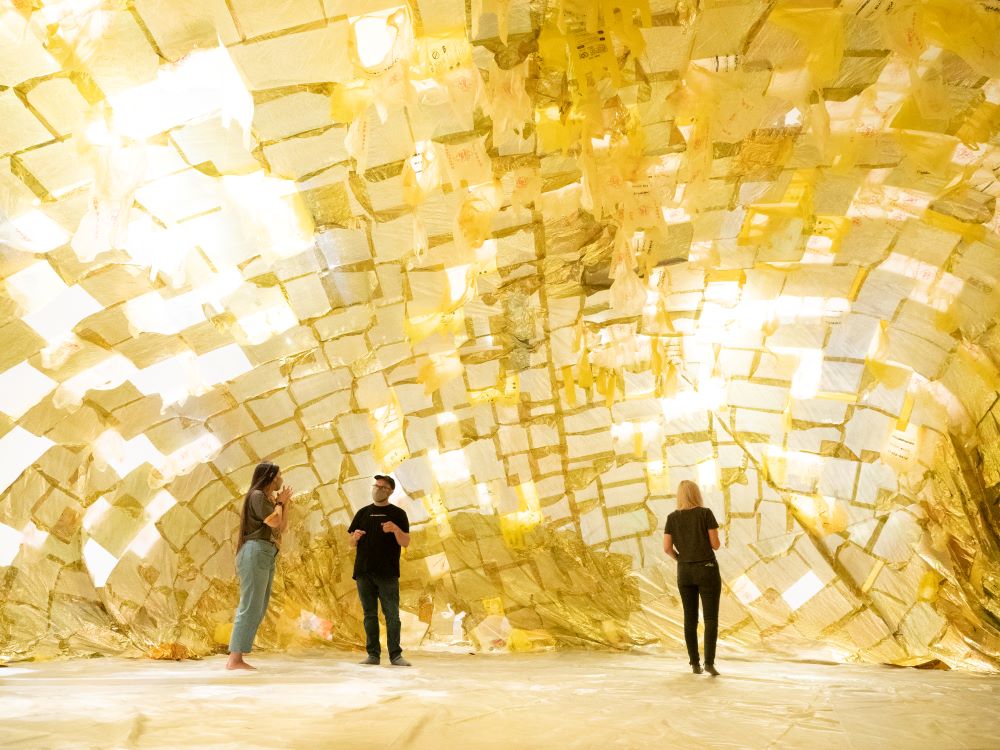 Just east of Phoenix, Scottsdale is well known for its golf courses, spa resorts and Old Town dotted with 1920s buildings and 19th century olive trees. There's no need to leave Scottsdale to seek fun nightlife options when the meeting is over—the city has plenty to offer on its own. 
For fans of Old Town Scottsdale, or newcomers who want to explore the area, the Scottsdale Wine Trail is a popular option. Groups can explore six tasting rooms in Old Town alone, featuring award-winning wines and unique taprooms, all surrounded by the restaurants, shopping and art galleries that make Scottsdale a favorite among locals and visitors. 
For art fans in town, Wonderspaces may be worth a visit after meetings wrap for the day. The year-round evolving, immersive modern art show is the first permanent location of the popular art pop-up and is open Wednesdays-Saturdays. The works explore the "idea that art is for everyone."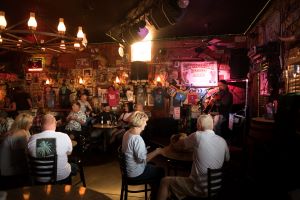 Of course, there is no shortage of cool eateries and watering holes in Scottsdale. Some of Experience Scottsdale's favorites include:
Rusty Spur Saloon: Scottsdale's last real cowboy saloon, The Rusty Spur, was formerly the Farmers Bank of Scottsdale from 1921-1931. It closed during the Great Depression, but the old bank vault is still there—but now it holds liquor instead of money. Celebrities like Clint Eastwood, John Wayne, Vince Vaughn and Jennifer Anniston have walked through its swinging doors to take in the Old West decor and Scottsdale live country music.
Handlebar J: Owned by the Herndon-family for the past 44 years, Handlebar J is a Scottsdale gem featuring a Western atmosphere with the tagline, "Where Western Hospitality is Always a Tradition." Attendees should bring their dancing shoes; free country dance lessons are offered Wednesday nights at 6:30 p.m., and there's live country music six nights a week featuring the "Herndon Brothers Band" Wednesday through Sunday.
The Mission: Adjacent to the historic Old Adobe Mission church, The Mission's chef Matt Carter reinvents his French culinary training with a menu focused on Latin flavor. Tableside guacamole, Malbec-braised short ribs and chorizo porchetta are just a few of the dishes diners can expect, plus a signature cocktail menu.
The Grapevine: Karaoke fans: Add The Grapevine to your list. This Scottsdale landmark attracts quirky regulars with its reserved bar stools and talented karaoke pros and hosts who have become local celebrities. Newcomers are welcome to try their hand at the mic seven days a week starting at 5 p.m. on the weekdays and 3 p.m. on the weekends. A full menu of pub grub is also available grub to stay fueled.
[Related: 9 Inviting Outdoor Venues in Phoenix and Scottsdale]
Tucson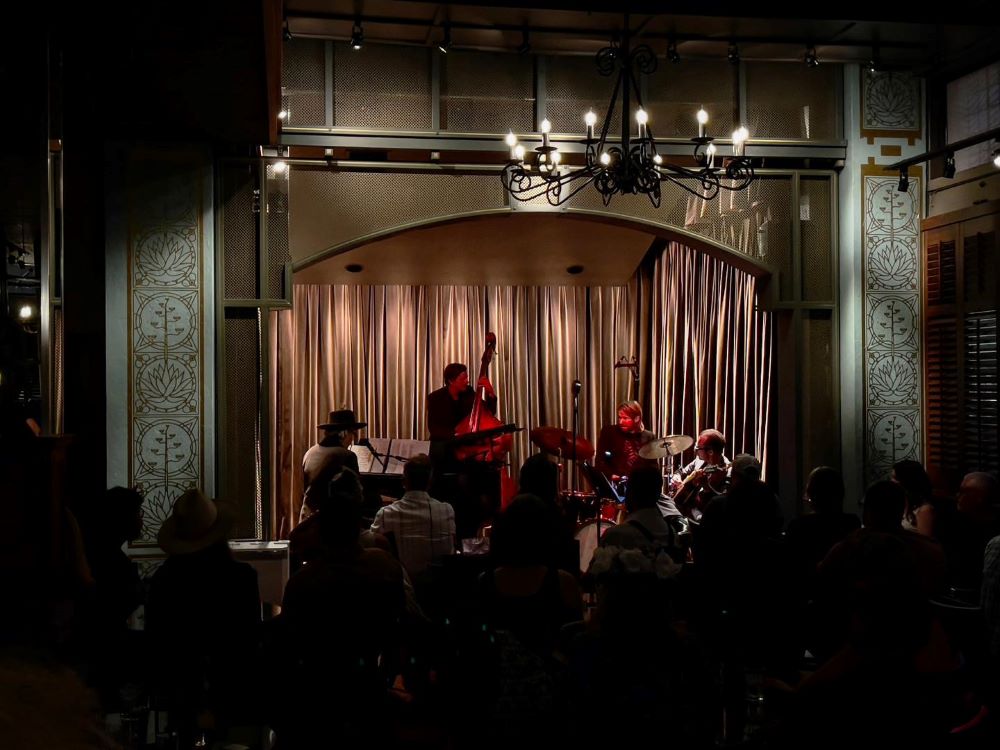 It's hard to go wrong in Tucson. After a meeting wraps, attendees will find themselves in a UNESCO City of Gastronomy, with many incredible restaurant options for foodies to enjoy. Following dinner, there are a host of fun cocktail bars to explore, ranging from brand-new concepts to watering holes housed in repurposed buildings or cafes that double as stargazing hangouts. 
"My personal go-to bar is a '60s retro cocktail lounge located in an old fallout shelter located in Tucson's Midtown," said Cindy Aguilar, director of communications for Visit Tucson. She's referencing The Shelter, which is known for its classic and modern martinis.
More recommendations from team Visit Tucson include:
BAR BATA: This new, European-inspired basement bar recently opened in the basement of BATA, a new modern restaurant in Tucson's warehouse district. Visitors can sip on craft cocktails while noshing on BATA's carefully crafted bites in the 1,000-square-foot space. 
Owl's Club: Located in Tucson's Armory Park neighborhood, just south of downtown Tucson, this low-key bar is in a former funeral home and serves up swanky cocktails. 
The Century Room: Located inside the historic Hotel Congress, this jazz club and mezcal lounge features local and national musical acts paired with ancestral small batch mezcals, craft cocktails and regional beer and wine.
Sky Bar Tucson: Tucson is known for its clear skies, and this hot spot puts it on full display. Solar-powered cafe by day and astronomy bar by night, visitors can hop on Tucson's Streetcar to easily access this bar for cocktails and stargazing. 
Tough Luck Club: Located in the basement under Reilly Craft Pizza in downtown Tucson, this former funeral home-turned bar serves up everything from Coors to fancy cocktails. 
Snake & Barrel: This new basement bar is the offshoot concept of downtown Tucson's esteemed whiskey haven, Batch. Batch houses Arizona's largest whiskey collection with over 850 unique bottles (and growing) and decadent doughnuts. 
[Related: 4 Tucson Venues for Space and Science Fans]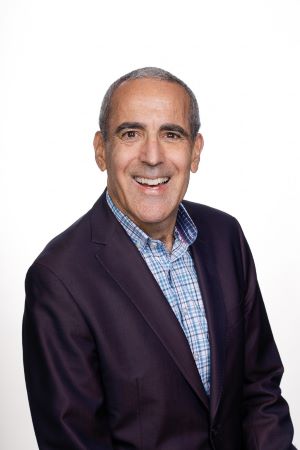 Meetings industry veteran David Kliman, co-founder of Event Leaders Exchange and president of The Kliman Group, relocated to Tucson, Arizona, in mid-2020, chasing a new quality of life. 
"The thing that drew us here is the iconic sense of place that is like no other," he said. 
Tucson hasn't disappointed Kliman, emphasizing that its reputation is living up to the hype. Following are three of his favorite spots for post-meetings fun.
Club Congress at Hotel Congress: Kliman's favorite hotel nightspot is Club Congress, which is a live concert venue housed inside the iconic Hotel Congress. "Every night has something different," he said. "It also has indoor and outdoor space." Live music, DJs and dance nights are in regular rotation.
Barrio Charro: Two foodie legends have become one at Barrio Charro, representing the joining of James Beard Award winner Don Guerra of Barrio Bread and James Beard nominated personality chef Carlotta Flores of the El Charro and Si Charro! Restaurant group. Serving recipes like their signature "tortamano™" sandwiches made on house-baked azteca bread baked daily, tamales, salads, tlayudas and more, this is the perfect spot to break bread with fellow attendees. "It's all fantastic, homemade and delicious," Kliman said.
Tumerico: In Kliman's opinion, Tumerico is "one of the coolest restaurants in Tucson, by far." Serving up fresh Latin-inspired vegan and vegetarian plates, the restaurant changes its menu daily based on seasonal ingredients. Even Guy Fieri gives the restaurant his stamp of approval, featuring it on his popular, Diners, Drive-Ins and Dives show. 
Connect
Experience Scottsdale
(480) 421-1004
Visit Phoenix
(602) 254-6500
Visit Tucson
(520) 624-1817 
Read this next: 3 Desert Destinations With Thrill-Seeking Teambuilding Activities