How You Can Find All GBAC STAR-Accredited Facilities in One Place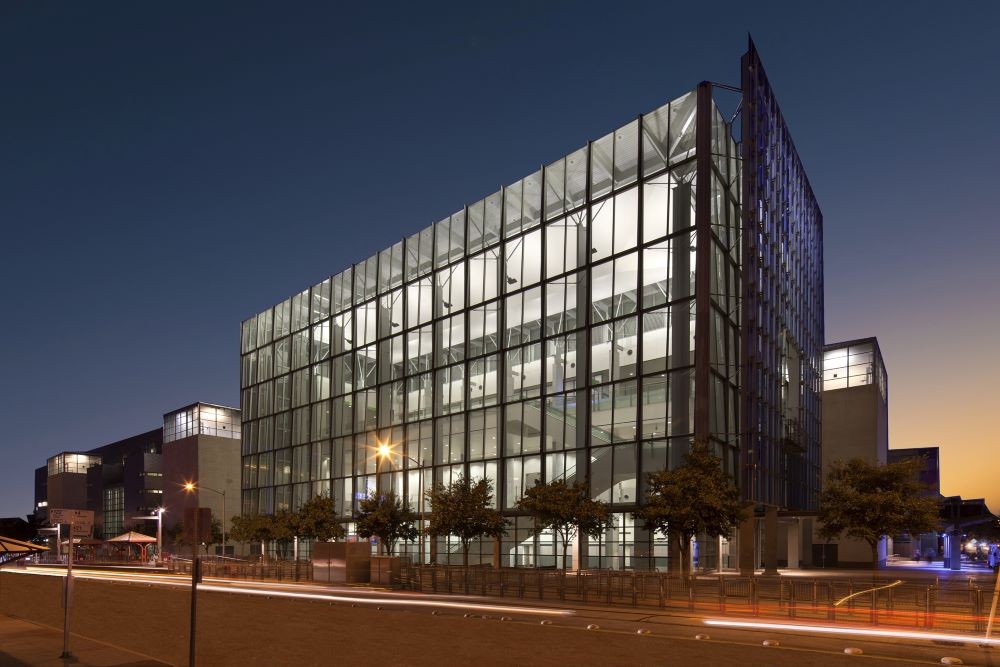 Since it was unveiled in May, the GBAC STAR accreditation—awarded to facilities for stellar cleaning, disinfection and infectious disease outbreak prevention protocols—has made waves in the U.S., with hundreds of facilities around the country earning the accreditation this year.
One of the newest to earn a spot on the list is the Austin Convention Center.
To earn the accreditation, a facility must comply with 20 of the program's "core elements," including risk assessment strategies, sustainability (making sure it's an ongoing program), the use of PPE, standard operating procedures, the consideration of new technology and tools and emergency preparedness.
"When the submittal process was presented, our staff never hesitated with the thought of increased documentation and new cleaning protocols," said Taje Allen, the interim facilities manager for the Austin Convention Center Department, in a press release. "We are excited about our new equipment that will assist us with infectious disease prevention and disinfection. I'm proud to say our convention center staff has taken all changes in stride and has welcomed all newly implemented safety measures to ensure a clean and safe environment for all workers and guests."
[Related: The GBAC STAR Accreditation and What It Means for Planners]
New equipment that the Austin Convention Center will use includes:
Stearns ONE PACKS Mark E II Disinfectant/Deodorizer, a one-step germicide, detergent, deodorizer, fungicide and virucide.
Sentry 4 UV standalone disinfection machines that emit full spectrum UV light to eliminate up to 99.9% of the bacteria, fungi and viruses in a space and limit the growth of fungi.
The convention center has also ordered handheld electrostatic sprayers from Victory Sprayers, which uses a patented technology to achieve effective and even coverage.
"The GBAC STAR™ facility accreditation is a performance-based program that certifies that the Austin Convention Center continues to protect our staff and visitors, as we are equipped and ready to safely welcome back in-person events," said Trisha Tatro, interim director for the Austin Convention Center Department, in a press release. "Our staff has worked extremely hard to operate using specific procedures and protocols to best prepare, protect and recover from outbreaks and pandemics."
Who Else Is on the List?
If sourcing for an upcoming event and the GBAC STAR is something that will help make decisions or get those stamps of approval, planners can go to the GBAC STAR directory, where they can search by location (region, country, state or zip code), facilities type (from arenas and convention centers to airports and restaurants) and type of accreditation (whether they're fully accredited or have "committed" to it and are in the process of being accredited).
Some notable additions to the accredited list include:
America's Center
Atlantic City Convention Center
Austin Convention Center
Baltimore Convention Center
Birmingham-Jefferson Convention Complex
Boise Center
Camping World Stadium
Charlotte Convention Center
Dallas Love Field Airport
DFW International Airport
Gatlinburg Convention Center
Gaylord Texan Resort & Convention Center 
Georgia World Congress Center
Honda Center
Huntington Convention Center of Cleveland
Hyatt Regency Orlando 
Javits Center
Kay Bailey Hutchison Convention Center Dallas
Kentucky International Convention Center
Lancaster County Convention Center
Las Vegas Convention & Visitors Authority
Long Beach Convention Center
Los Angeles Convention Center
Miami Beach Convention Center
Microsoft Theater
Monona Terrace Convention Center
Music City Center
Myrtle Beach Convention Center
Myrtle Beach International Airport
Orange County Convention Center
Overland Park Convention Center
Pasadena Convention Center
Pennsylvania Convention Center
Raleigh Convention and Performing Arts Center
Savannah Convention Center
Seattle-Tacoma International Airport
Tampa Convention Center
The Salt Palace Convention Center
Wisconsin Center
Read Next: Here's What Hotels and Resorts Are Doing to Enhance Health and Sanitation Standards