Cleo Battle Set to Lead Louisville, and the Tourism Industry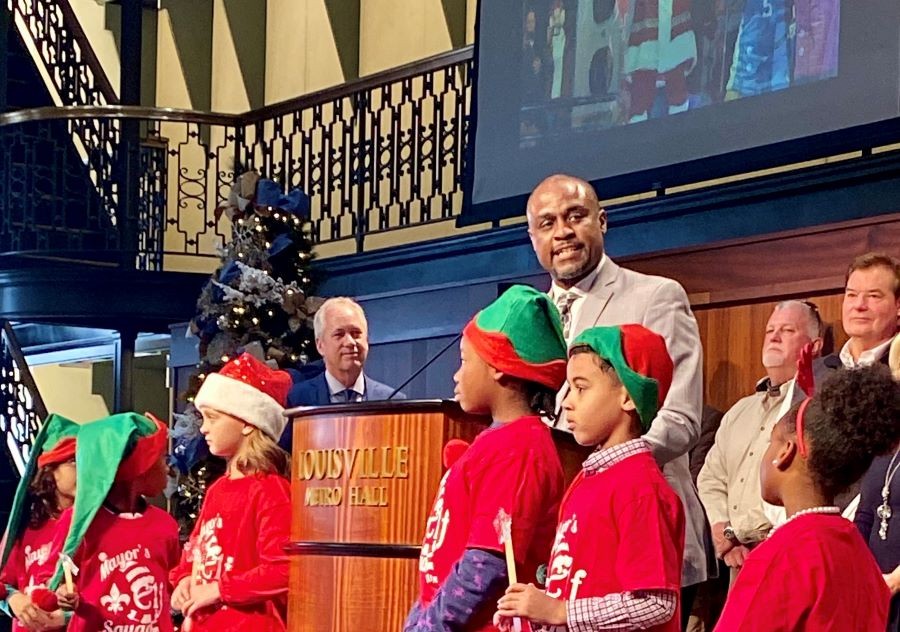 Photo courtesy of Louisville Tourism
Meetings industry fixture Cleo Battle, currently chief operating officer for Louisville Tourism, is about to reach the highest step in the DMO career ladder when he takes on the mantle of president and CEO of the organization July 1. 
"It's a long time coming," Battle said with a laugh. "I've spent many years in the hotel business, and this is my 25th year on the DMO side." 
Battle came to Louisville Tourism after handling a variety of leading sales roles at Virginia's Richmond Metro CVB and working in both director of sales and general manager positions for the Holiday Inn, Embassy Suites and Sheraton brands.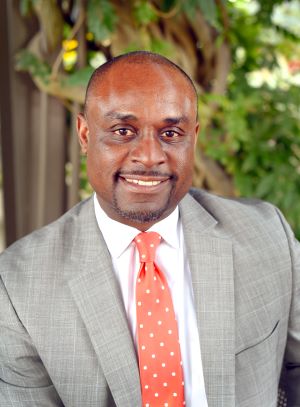 Having a tried-and-true industry veteran with a weighty list of contacts in charge of the DMO is especially important as the tourism industry awakens from the COVID-19 pandemic. 
"There's certainly a glimmer of light—that's my new saying," Battle said. "I think we're bullish on leisure visitation returning and a slow transition back to meetings and conventions. They were certainly happening, but getting the attendance back, and the transition from virtual to hybrid to face-to-face, will probably take a little time." 
Dedicated to Positive Social Impact 
Battle, who received a 2020 Social Impact Award from the Events Industry Council for his leadership following the police killing of George Floyd, joins a number of Black leaders of DMOs, including Elliott L. Ferguson, president and CEO of Destination DC; Al Hutchinson, president and CEO of Visit Baltimore; Julie Coker, the former head of the Philadelphia CVB who now leads the San Diego Tourism Authority as its president and CEO; Melvin Tennant, president and CEO of Meet Minneapolis; Timothy Bush, president and CEO of Louisiana's Cajun Bayou; and Rickey L. Thigpen, president and CEO of Visit Jackson. 
[Related: Julie Coker Delays New Job and Forgoes Salary to Help Philly Navigate Covid-19 Crisis]
Battle was also a signer of the ground-breaking June 2020 open letter about systemic racism in the travel industry following the killing of George Floyd, and was also featured in the powerful "Five Questions About Race" video unveiled during Destination International's 2020 annual convention in July 2020. In the video, Battle wore a t-shirt to commemorate Louisville resident Breonna Taylor, who was killed by police during a botched raid on her apartment. 
"When you think about what all of us did in June of last year with the video, the purpose of that is to make sure that the 25-year-olds that are coming into the industry have a better path to leadership," Battle said. "There's so few African American people leading DMOs across the country—we have to make a change there. 
"I'm a firm believer that we all have to do our part where we are," Battle continued. "I can't necessarily change everything in society, but what I'm trying to do is make a change in the lane that I'm in." 
[See the Video: Black Destination Leaders Answer '5 Questions About Race' in Powerful Video] 
To that end, Battle conducted a DEI (diversity, equity and inclusion) audit at Louisville Tourism to make sure the DMO was engaged in proper hiring practices, marketing efforts and vendor sourcing, and also began hosting regular industry DEI training sessions starting in fall 2020. 
"We did this so we can ensure that our industry is inclusive for all visitors," Battle said. "The last one we hosted had 300 people in our industry attend a virtual DEI presentation, and we'll keep doing that to make sure our industry is moving forward in that space." 
Louisville also hosted the African American Travel Conference March 30-April 1—the first in-person industry conference in the destination since the onset of COVID-19—and Louisville Tourism created a Black Tourism Advisory Council to help ensure the area's Black community benefits from tourism revenue that comes into the destination, which welcomed some 19 million visitors in 2019 before the pandemic hit.
[See Louisville for Yourself: Meetings Today LIVE! MidAmerica/South]
"This was to build a better relationship with people in the industry and stakeholders, so when we bring those 19 million visitors back, Black people in our community can take part in the economic impact of our industry," he said. "We also worked with our attractions to create our Unfiltered Truth Collection—the Black heritage experience that is here at seven museums and attractions, and how we can better represent each of those to help move us forward in that space in Louisville." 
Destination Dedication 
Besides his social justice efforts, Battle, of course, is tasked with promoting Louisville as a tourism and meetings destination, as he has been for the last eight years on the meetings industry trail. 
"Bourbon and food is one pillar," Battle said of Louisville's lures. "The Kentucky Derby is run here every year, and Churchill Downs and the Kentucky Derby Museum is a bucket list item for many people. Muhammad Ali is from here and the Muhammad Ali Center is here, so we do a lot around Muhammad Ali as an athlete as well as a humanitarian. All of these are branding areas we use nationally." 
Battle said Louisville also recently opened a new indoor track and field facility and soccer stadium, as well as a significant number of new hotels and micro-facilities downtown. 
"I think for meeting planners, it always starts with 'Do you have the facilities to accommodate my event?'" Battle said. "If you have the facilities to accommodate and the right geographic location, then it turns to, 'What will my attendees do and will they be excited when they come to the area?' and I think we have a number of authentic experiences that people will be excited about when they come to Louisville. 
"The most important thing I'm going to do is get the 19 million people who visited our community in 2019 back," Battle stressed. "That is priority number one." 
Read Next: Greg DeShields Brings a Career Dedicated to DEI to Tourism Diversity Matters