South Carolina Offers Signature Lures for Meetings and Events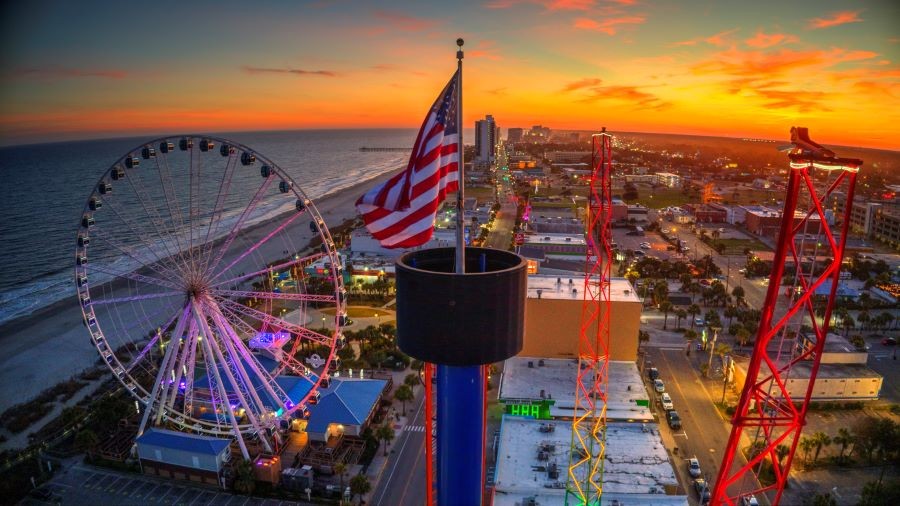 Myrtle Beach Boardwalk and Promenade. Credit: Visit Myrtle Beach.
From the phenomenal dining scene of historic Charleston to amazing coastal outdoor opportunities, some of the best golf in the world and the state capital in the interior, South Carolina presents a wealth of options that are only limited by a group's imagination. 
Following are some of the top attributes, and news, from four of the Palmetto State's top meetings and events destinations.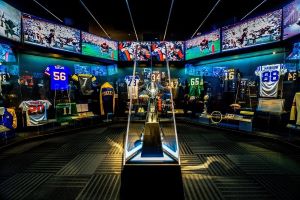 Myrtle Beach 
Long a leisure draw for its 50 miles of beaches and one of the premier boardwalks in the nation, Broadway at the Beach, Myrtle Beach is now brewing up interest via a plethora of brewpubs opening up in the destination.  
A surefire—if not requisite—attribute to draw younger visitors, the destination's beer scene has grown by "yeasts" and bounds in the last couple years, as four venues have joined Myrtle Beach's New South brewery, which opened in 1998. 
The new entrants on the brew scene include the following: 
Independent Republic Brewing Company 
Grand Strand Brewing Company  
Crooked Hammock Brewery (North Myrtle Beach) 
Tidal Creek Brewhouse 
[Related: Myrtle Beach Weathered the Pandemic Well, and Emerges With New Options]
"Crooked Hammock brewery, at Barefoot landing, is one of the nicest craft brewery restaurants I have seen," said Bob Harris, executive vice president of group sales for Visit Myrtle Beach. "They have a main restaurant with indoor/outdoor seating, ping pong, bocce ball, cornhole and musical entertainment, and they have a real neat bar that goes out over the lake, called Tortuga Island. The bar stools, instead of being traditional bar stools, are rope swings and you can reserve for groups, and then you can walk to the Alabama Theatre or House of Blues because they're in the same complex. So, for groups, it's a real cool thing to do because they're sort of combined." 
Twelve 33 Distillery is a new hidden gem located in the Little River district and features craft spirits distilled from products originating from South Carolina farms. The venue offers tours and tastings in a Prohibition-style atmosphere and recently released its first agave tequila. 
Another new Myrtle Beach draw is the Pro Football Hall of Fame, "Gridiron Glory, The Best of the Pro Football Hall of Fame" exhibit, which opened in July at Broadway at the Beach. The 6,500-square-foot space features more than 200 hallowed NFL artifacts, such as vintage leather helmets and jerseys, the Vince Lombardi (Super Bowl) Trophy, and even kicker Tom Dempey's shoe that was made to fit his half-foot. 
Visit Myrtle Beach said Gridiron Glory is working to incorporate NFL game viewing areas on its second floor, which would be a good option for private event rentals. Groups can arrange for a takeover of the facility for an evening event with a reception. 
For groups interested in African American history, the former Charlie's Place nightspot—a stop from the 1930s to the 1960s on the famed "Chitlin Circuit" that brought legends such as Billie Holiday, the Mills Brothers, Little Richard and The Drifters to the stage—is now a local business incubator that is open for tours. 
"A lot of groups want to include something that is DEI-related (diversity, equity and inclusion) while they're here, so that's a nice addition we can share with groups," Harris said. 
Related: Why the Cuisine of the Coastal Carolinas Is Such a Treat
Charleston 
South Carolina's seat of sophistication is the historic seaport of Charleston. 
"Charleston is the most European of American cities," said Doug Warner, vice president of media and innovation at Explore Charleston. "It was originally one of the three walled cities in North America, so history sort of permeates everything that is Charleston." 
Besides beaches, shopping, arts and culture, and some of the best golfing opportunities on earth at nearby Kiawah Island, Charleston is renowned for its culinary scene.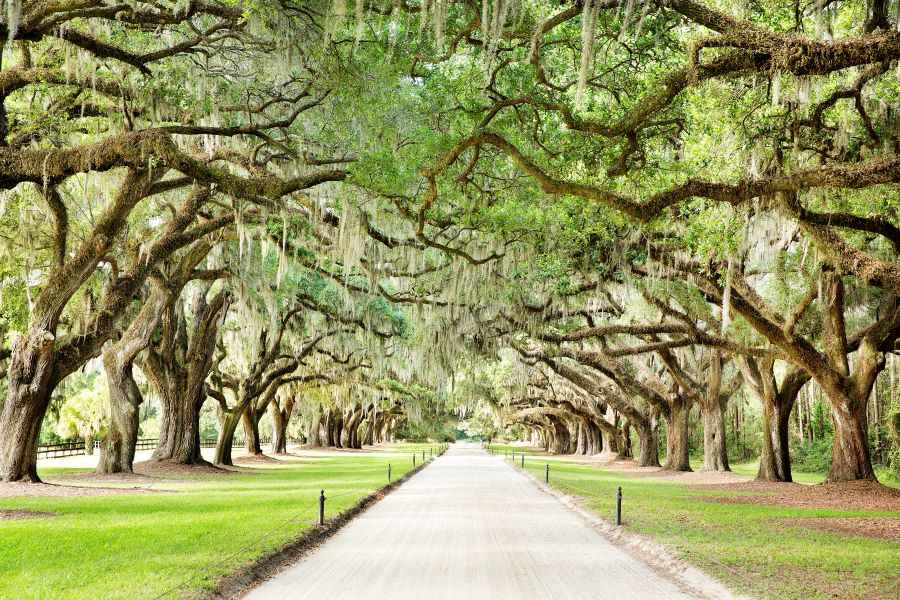 "It was farm-to-table Southern-style long before it was a thing, because of access to locally grown products," Warner said, "and most restaurateurs now are using the cuisine to tell a story of what many people see as traditional Southern cuisine, as most of the food we think of as Southern food originated in West Africa and came to this continent from enslaved people." 
Warner added that Circa 1886, a fine-dining restaurant located downtown, celebrates the city's unique culinary roots by dividing its menu into sections dedicated to what Native Americans were eating before Europeans arrived; a section for what Europeans brought; and what enslaved people brought to the mix. 
[Related: 6 Great Group Dining Options in Charleston, S.C.]
Charleston fared relatively well during the pandemic, given its desirability as a leisure destination. Warner said flights actually increased 15% during the pandemic and now total nearly 40 direct flights. Groups also are taking advantage of the destination's many outdoor options. 
Three relatively new convention-class facilities have come online in the region in the last couple of years: 
Wild Dunes Resort is located in Isle of Palms and recently added a 153-room boutique-style hotel called the Sweetgrass Inn and offers a 6,764-square-foot grand ballroom and 2,760-square-foot rooftop ballroom with an oceanview terrace. The resort also features 14 treatment rooms at the new Spa at Sweetgrass destination spa. 
The Bennet Hotel, a 179-room property located on Marion Square, opened in April 2020 right before COVID-19 took hold. The hotel offers 12,000 square feet of indoor and outdoor event space, including a 6,600-square-foot ballroom. Highlights include a rooftop breakout room, among other indoor and outdoor venues.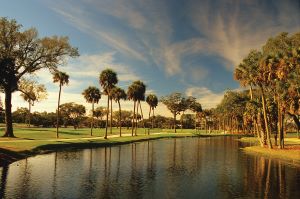 Kiawah Island Golf Resort, located about 30 miles south of Charleston, added a new conference facility that was finished right before the pandemic. The 23,000-square-foot West Beach Conference Center includes the 10,000-square-foot Carolina Ballroom and is located just inside the main entry gate to the island. 
[Related: 7 Top Golf Courses for Group Tournaments in South Carolina]
One exciting new group venue is the $92 million International African American Museum, set to open in September 2022 after 20 years of planning. The museum tells the often-overlooked story of African Americans in the Low Country of South Carolina and is located on the site of the infamous Gadsden's Wharf, the disembarkation point of an estimated 40% of all enslaved Africans who were brought to North America. 
The museum, which rises on pillars over the dock and harbor, will boast more than 40,000 square feet of exhibit space over two stories, and will also include a genealogy research center and an African Ancestor Memorial Garden designed by MacArthur Genius award recipient Walter Hood. 
"It's telling the story that really can't be separated from the Charleston story," Warner said. 
Hilton Head 
Like Charleston and Myrtle Beach, Hilton Head also weathered the pandemic well because of its strong leisure travel and home and villa rental market. 
"We also had, especially in the fall, the remote work option and a lot of folks coming down and schooling remotely," said Charlie Clark, vice president of communications for Hilton Head Island VCB. "Our home and villa rentals weren't for a week, they were for one, two or three months. We did see a lot of postponements, but we did see our fair share of meetings, and things are definitely starting to look up in that area."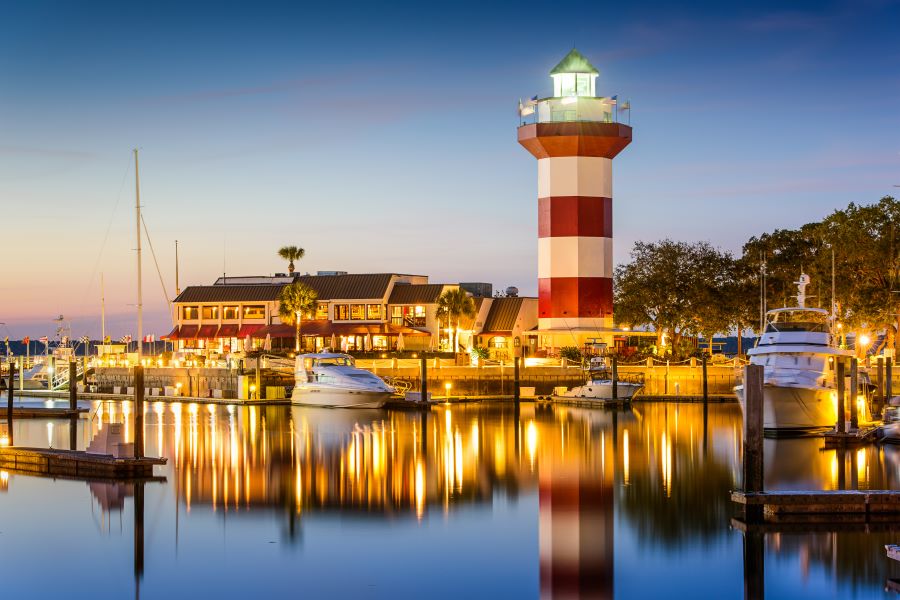 Hilton Head actually added airlift during the pandemic, with Southwest Airlines recently launching service into Savannah/Hilton Head International Airport, about 45 minutes from the resort island. 
"In the history of the island we've never had this much airlift," said Clark, adding that the island also features service on Delta, United and American with nonstops from New York City, Baltimore, Chicago, Philadelphia, Boston, Atlanta, Dallas/Ft. Worth and Washington, D.C., among other major destinations, to Hilton Head Airport. 
Clark said the destination also fared well during the pandemic because it took its safety precautions very seriously, forming nine different task force groups representing various interests as part of its Path Forward Readiness Plan. The program was so successful—alerting travelers, for example, as to whether various facilities such as restaurants had certain safety protocols in place—that it was adopted by the Vacation Rental Management Association as its national model. 
Clark said that groups between 300 and 500 are the island's sweet spot, with many opting for outdoor locales and activities such as paddleboarding, kayaking and boat trips to neighboring islands such as Daufuskie Island, located a mile offshore, and Page Island, where DMC Outside Hilton Head offers retreats, teambuilding and fun events such as oyster roasts. 
Oysters also play a big part in CSR programs on the island, with groups working to reclaim oyster beds and partake in other activities to give back to the community and the environment. 
"Outdoors, outdoors, outdoors," Clark emphasized. "People want to be outdoors!" 
Many of the island's resorts, which include Westin, Omni, Marriott and Sonesta brands, are graced with outdoor meeting options on the beach, which has served the destination well with groups who are keen on maintaining social distancing. 
Like the other top South Carolina destinations, Hilton Head Island also celebrates its African American history and culture. The Low Country of South Carolina is home to the Gullah/Geechee culture, where enslaved African Americans were actually granted emancipation before the Emancipation Proclamation and set up their own system of government and schools that were superior to their Caucasian counterparts of the time. 
Groups who want to explore the region's African American history can venture to Mitchelville, a town built during the Civil War for formerly enslaved people, for guided tours. Cuisine highlights of the Gullah/Geechee culture include favorites such as shrimp and grits, okra and the region's famed she-crab soup. 
The 12-mile-long, five-mile-wide island is also home to an amazing 24 golf courses, but still maintains its ethos as the first eco-planned destination resort in the U.S., with restrictions that include no neon signs, no billboards and no streetlights, as the developers thought people should be able to see the stars at night. 
"No building over five stories tall is allowed," Clark said. "It's a different type of East Coast beach experience." 
Clark also joins her other destination veterans in actually boasting that the destination lacks a convention center, as it allows for a more relaxing visitor experience. Besides hotel meeting space, groups can stay at the Inn & Club at Harbour Town and take advantage of its Harbour Town Conference Center, which is within walking distance of the famed Harbour Town Lighthouse. 
The iconic Quarterdeck restaurant, located at the base of the lighthouse, was demolished last year to undergo a renovation that will make it a hot spot for groups with a multi-story, open-air oyster bar overlooking Calibogue Sound. The project is scheduled for completion in spring 2022.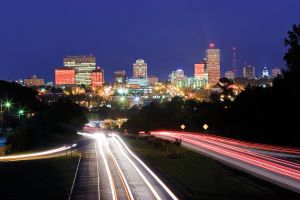 Columbia 
The state capital, Columbia is located about 150 miles and 125 miles inland from the major coastal destinations of Myrtle Beach and Charleston, respectively, and lays claim as the only destination with a downtown convention center in the state.  
"And another thing we promote is nature—'a city meets nature'—because Columbia's downtown is located so close to outdoor venues," said Dayna Cantelmi, communications specialist for Experience Columbia SC. "We have a lot of parks, a riverwalk that's part of a large greenway that connects around the region, and we're home to the only national park in the state as well, Congaree National Park, 25 minutes from downtown." 
Taking in Columbia's nearby natural lures is a popular group activity, with one option being river runs on the Saluda River, which merges downtown with the Broad River to form the Congaree. 
A major selling point for Columbia meetings is the downtown convention district's walkability, with about 1,700 hotel rooms and 60 bars and restaurants within the Vista District, where the GBAC STAR-accredited, 142,500-square-foot Columbia Metropolitan Convention Center is located.  
Major convention district hotels include the 300-room Marriott Columbia, which offers nearly 18,000 square feet of meeting space; the 222-room Hilton Columbia Center, with 6,000 square feet of space across the street from the convention center; and the 237-room DoubleTree by Hilton Columbia, which recently completed a renovation and offers 23,000 square feet of event space, including a 1,500-square-foot ballroom. 
New entrants on the hotel scene include the downtown boutiques Hotel Trundle and Graduate Columbia, on the University of South Carolina campus. 
Offsite opportunities in the family-friendly destination include events at Riverbanks Zoo & Garden, the EdVenture Children's Museum and the Columbia Museum of Art. The Historic Columbia preservation organization can also arrange for event rentals at two historic homes, Hampton-Preston Mansion and Gardens and the Robert Mills House, which are located directly across the street from each other and can be rented in tandem for larger events.
Read Next: The Coastal Carolinas Plates Up a Bounty of Group Dining Options