Charlotte's Young Chefs Are Catapulting Its Dining Scene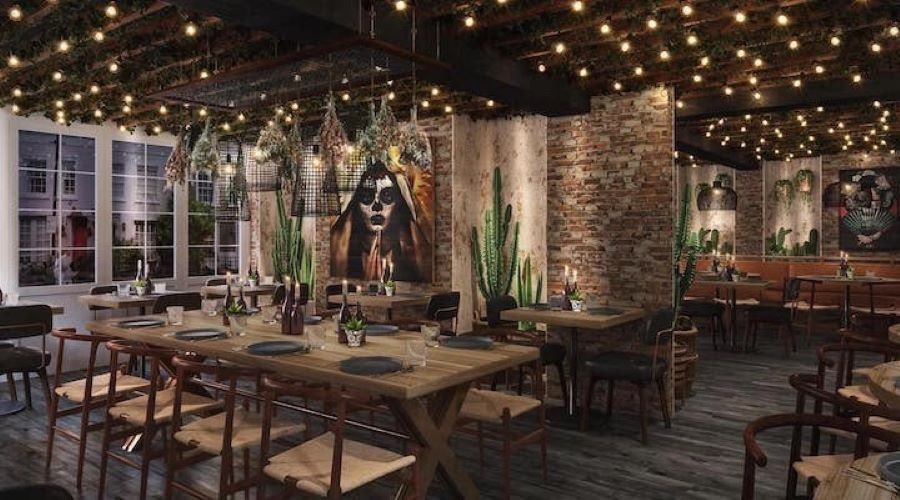 Rendering of Duke Kroger's Cinder restaurant
Anyone who knows top dining destinations knows that Charleston, South Carolina, is a top draw for its refined Lowcountry cuisine, and its Carolina neighbor to the northeast, Raleigh-Durham, has recently risen in prominence on the palates of foodies. But those two Carolina destinations need to make room at the table for Charlotte, where a number of young, daring chefs are making a name for themselves.
Charlotte, the largest city in North Carolina and 16th in the U.S., has shed its image as a staid banking town with an array of happenings in its downtown convention core, including the recent completion of a more than $125 million expansion of the Charlotte Convention Center, which also boasts the attached, events-friendly NASCAR Hall of Fame and numerous nearby restaurants to welcome delegates.
But besides all of the activity in its convention core, the Queen City is also making waves due to a bevy of young chefs who are stirring the pot, so to speak.
[Related: New Meetings and Events Developments Have Charlotte Rocking]
These new and notable chefs on the Charlotte scene include:
Alex Verica, executive chef of PARA Charlotte, located in the South End and serving globally influenced small plates and highly curated cocktails.

Michael Noll
 

Michael Noll, chef and partner with Jayson Whiteside at Bardo, a South End chef-driven restaurant offering an eclectic American tasting menu.
Matt Moore, chef de cuisine of VANA, also located in South End, specializing in wood-fired meats and described as the "kid sister" of Bardo.
William Underwood, formerly of Bardo group but currently in between restaurants.
Duke Kroger, owner of Cinder, an open-fire restaurant that specializes in wild game.
Credit goes to Duke Kroger, who, contrary to what can be the very cut-throat business of being the trending new chef on the scene, offered up the above list of colleagues. Together, these chefs are transforming the Charlotte dining scene and turning heads with a variety of innovative concepts that are also popular draws for groups.
"The city was 10 years behind everywhere else because that more-O.G. generation of chefs was dying out rather than passing the flame, so the new chefs had to step up," Kroger said. "If we want Michelin here, if we want James Beard here, we really have to step up—the world is looking. This is really the next Charleston. It really is."
Kroger said Charlotte's dining scene benefits from the international nature of the Queen City, via its growing tech industry, the addition of two Arrival electric vehicle microfactories and its standing as a banking capital.
"Once you add that European demographic and the engineers, and Apple and Google Fiber coming in, and with that crowd comes an increased appreciation for fine food," he said. "It's the smallest big-city vibe I've ever seen. It's a massive city but it still has that small-town feel."
True to its name, Cinder, scheduled for a July/August opening, will feature wild game from around the world cooked in a completely open fire line utilizing no gas or electricity. And according to Kroger, it's much deeper than that.
[Related: North Carolina's Diverse Event Venues Showcase a State on the Move]
"Cinder isn't just an open-fire world-to-table-kitchen, it's an experience," he said. "It's a culmination of rudimentary cooking of meats—gastro science. Our goal is to strip away the glamour of the tools we've developed and rekindle a connection with the ones we lost touch with: fire, coal, ash, salt—the basis of mankind's search for sustenance.
"The open fire is coming back to a lot of chefs," he added, "because it brings you back to your roots."
Cinder, the concept of which came to Kroger while on a hunting trip with two of Charlotte's leading executives, will be open Thursday through Sunday to the public, which leaves the prime time for meetings and business events open for full rentals.
"We'll have the capability to rent out the entire restaurant from Monday through Wednesday," Kroger said, "and we're partnering with Buffalo Trace [Distillery] so we can offer that Pappy Van Winkle and those spirits you just can't get your hands on." 
Kroger said Cinder will have a maximum capacity of 100 for full buyouts, with the option to obtain a single-day permit from the city to boost the capacity up to 150. The restaurant will also have a small outdoor patio area with couches and a fire pit.
Kroger contends that up-and-comer Charlotte may even eclipse Charleston at some point, due to its young chefs pushing the envelope.
"I saw the Charleston food boom when it happened and I saw it leave when all the chefs left, but I don't see that here. I don't see that stagnation here," Kroger said. "I see all the young chefs here—the island of misfit toys. You've got all these black sheep of the culinary world in this one area, and just seeing the energy of these young guys with these high-level concepts about food—it just gets you excited."
[Related: A Look at the Newly Expanded Charlotte Convention Center]
Group Dining Activities in Charlotte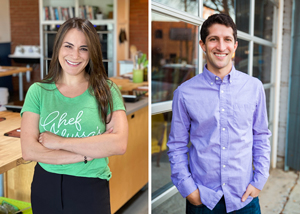 For groups who want to try their own hand at cooking, Chef Alyssa's Kitchen offers a unique culinary teambuilding experience that has attendees collaborating and competing to put food on their table.
Operated by owners Alyssa and Andrew Wilen, Chef Alyssa's Kitchen opened in 2013 inside Atherton Market in Charlotte's hot South End culinary scene, and expanded in 2018 to add corporate catering, family table meals and a Saturday brunch in addition to its core offering of hands-on cooking classes and teambuilding events.
"We started as a popup inside a farmers market and expanded by building our own facility three and a half years ago," Andrew Wilen said. "Probably over half our business is groups, whether they're coming to Charlotte for a meeting or a local staff outing, and whether it's a class or the challenge."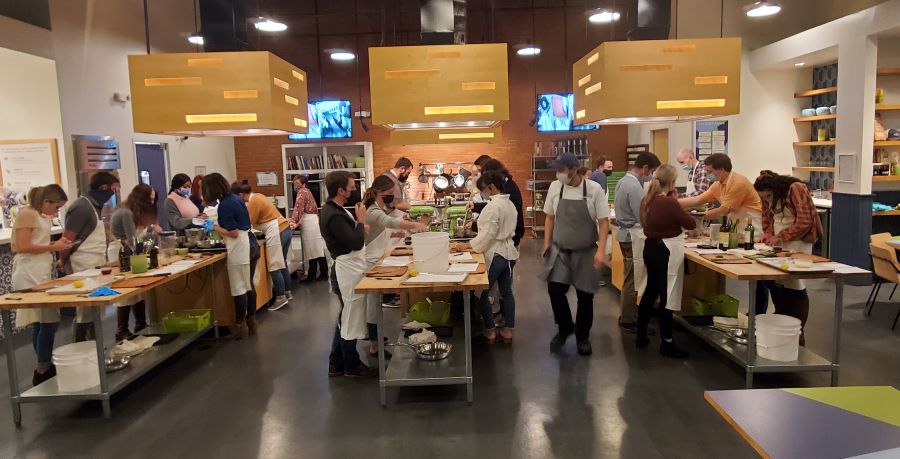 The venue's popularity with groups is natural. Who doesn't like learning about cooking with their colleagues and then sitting down to enjoy the end result communally, perhaps with some wine and beer?
"I think it's a popular activity because of how unique the experience is," Wilen said. "If you're planning an event for your group, you have a great meal and a fun activity all in one. That shared experience is great for camaraderie, and food makes everyone happy."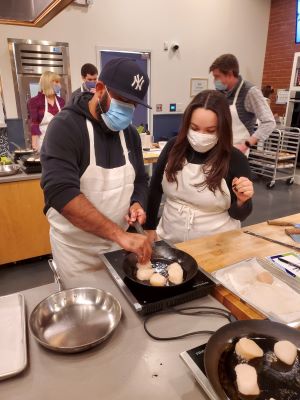 Chef Alyssa's Kitchen changes its menu seasonally and uses only local ingredients, with its menus inspired by global favorites such as Mediterranean, Italian and Spanish, along with comfort foods, holiday and Southern fare, and even a steakhouse option. 
Most of its menus are gluten-free and food allergies are accommodated, along with allergy indicators on the menus. Vegetarian options are also easily accommodated.
Chef Alyssa's Kitchen is open any time Monday through Friday, morning, afternoon or evening, according to Wilen, who provided the following descriptions for popular programming options:
Hands-On Class
Chef Alyssa's Kitchen's signature event finds tables set for four people per group, who select a menu from seasonal choices. The chef instructor demonstrates several steps at a time and each table works together to make the full menu (three to four dishes). After about two hours of cooking, participants sit down to enjoy their meal.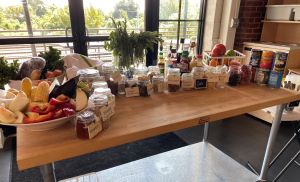 Chopped Challenge
Dubbed the ultimate teambuilding adventure, this program splits the group up into teams of four, five or six, with each group competing for two rounds (appetizer and entree). Similar to the TV show Chopped, each team receives a basket of three mystery ingredients and has five minutes to plan their dish and then 30 minutes to execute. Between each round, dinner is prepared by one of Chef Alyssa's chefs and served plated. Dessert is served after round two, with results and winners announced. The minimum for this program is 15 guests. The venue can hold up to 42 in its main space and up to 60 in the full space.
Tapas Tasting
Lighter and very casual, this format features three interactive cooking stations where guests rotate in to make the dish. Each cooking table is led by a chef instructor. There is less structure to this option, which Wilen describes as free flowing, allowing participants to snack as they go, in true tapas fashion.
Bake Off Challenge
Similar to the Great British Bake Off, this option provides a recipe, equipment and all of the tools for each team to make an item. Groups are split into four teams and have one hour to complete the task. Each team has its own cook station and oven to use and is judged on the overall taste and presentation. At the conclusion of the event, the venue provides the same pre-made items for everyone to enjoy.
Connect
(704) 334-2282