Farm-to-Table Cuisine Shines in Eastern Iowa Cities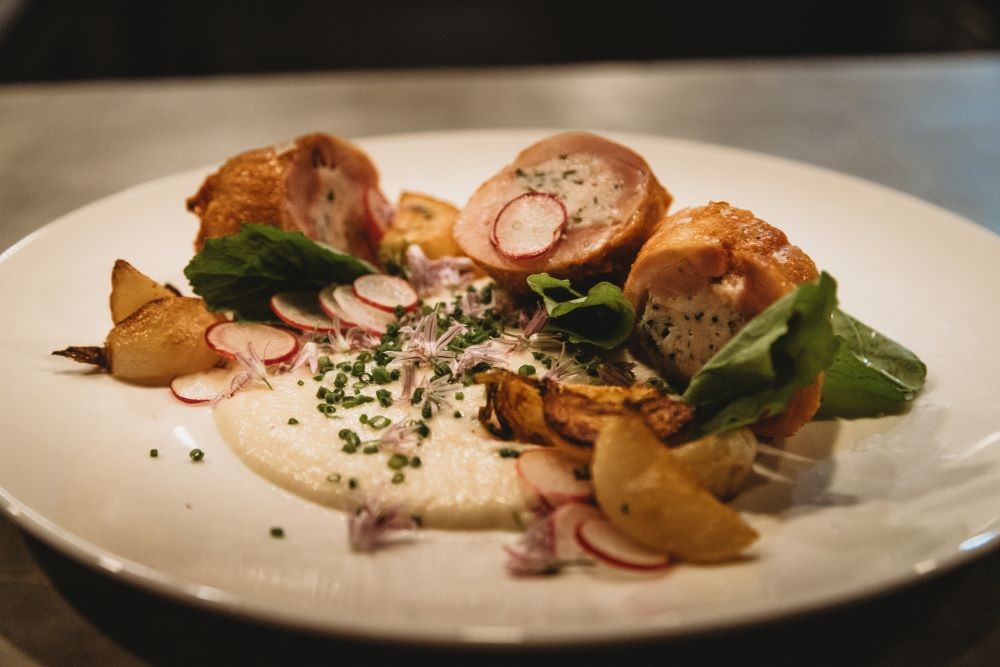 Dish from Cobble Hill in Cedar Rapids
While your preconceived ideas of Iowa cuisine may center around traditional meat and potatoes dishes (with a side of corn, of course), stop and visit for a while and you may be surprised to learn that the state offers a wide variety of flavors. 
In Eastern Iowa especially, you'll find a blossoming food scene and a long-held practice in farm-to-table experiences. 
"Whenever we are sitting around a table [after site visits], we hear from meeting planners, 'Your culinary scene is off the charts, and we never expected that,'" said Julie Stow, associate executive director/director of meetings and conventions for Cedar Rapids Tourism. "We are in the heartland. We were doing farm-to-table before it was cool." 
From James Beard Award-nominated chefs and six-generation-owned restaurants to global dishes and dinners on a farm, we explore the culinary highlights for meeting groups in some of Eastern Iowa's key markets. 
Cedar Rapids 
Arts and culture hub Cedar Rapids—the second-largest city in Iowa—has long been known for its theaters and museums. Coupled with recent investments in its meeting and convention venues and its easy driving location from many Midwestern hubs, it's an ideal spot for group business.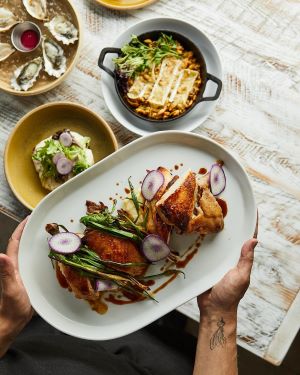 Once on the ground, attendees will find a thriving culinary scene driven by locally owned businesses.  
"In Cedar Rapids, 62% of our restaurants are locally owned and operated, and downtown we are over 90%," Stow said. "Those are percentages we are really proud of because we can provide diversity of flavor and creative menus." 
Stow also noted that her team has found buyouts at many of Cedar Rapids' locally owned restaurants to be an easy process, whose owners are flexible and willing to create fine dining experiences or casual atmospheres, depending on the group's preference.  
Once such restaurant is Cobble Hill, led by husband-and-wife duo Andy and Carrie Schumacher. Chef Schumacher has appeared on Food Network shows The Next Food Network Star and Guy's Grocery Games, winning the latter. Now, he uses his talents to bring contemporary dishes, prepared with local produce from Iowa farmers, to diners in Cedar Rapids. 
"It's a great place for people to explore, and it's always a surprise for people traveling to the Cedar Rapids area," Schumacher said, noting the elevated dining experience that Cobble Hill brings to downtown Cedar Rapids. For groups coming to town, Schumacher added that the restaurant frequently hosts private events and buyouts and can customize the menu based on the group's needs.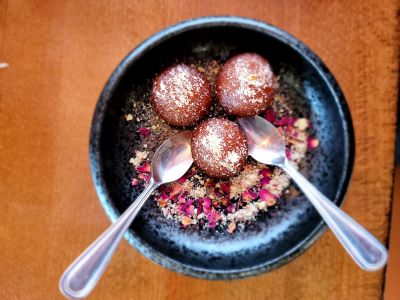 More surprising dining experiences await visitors to Cedar Rapids. Global flavors can be found at Delhicacy, which in Stow's opinion boasts the best Indian food in town. Serving up Indian street fusion cuisine, head chef and owner Sneh Chopra aims to bring Indian culture, hospitality and food to Iowa through her restaurant. 
At Rodina in the city's Historic Czech Village, upscale takes on Midwest comfort food are the norm, with the menu rotating seasonally. Executive Chef Samuel Charles, who co-owns the restaurant with his wife Phoebe, is up as a semifinalist for James Beard Best Chef in the Midwest this year. 
For a more casual setting, Lion Ridge Brewing Company is another popular spot for visiting groups that can accommodate private events and buyouts. The brewers are known for their creative collaborations, with the most recent concoction being "Chipper Gold," a golden ale exclusive to the nearby DoubleTree Cedar Rapids—one of the area's prime meeting hotels—which is an homage to the hotel brand's famous cookie recipe. 
For groups that want a more interactive dining experience, Kirkwood Community College's culinary program can lend its kitchen lab to groups of up to 100. 
"You can have a group create an experience where a chef demos a dish and the group can have a cocktail and then sample the dish, or maybe the chef is bringing up guests from your group," Stow said. 
[Related: Cedar Rapids Chef Turning Heads in the Heartland With Veggie-Forward Tastes]
Dubuque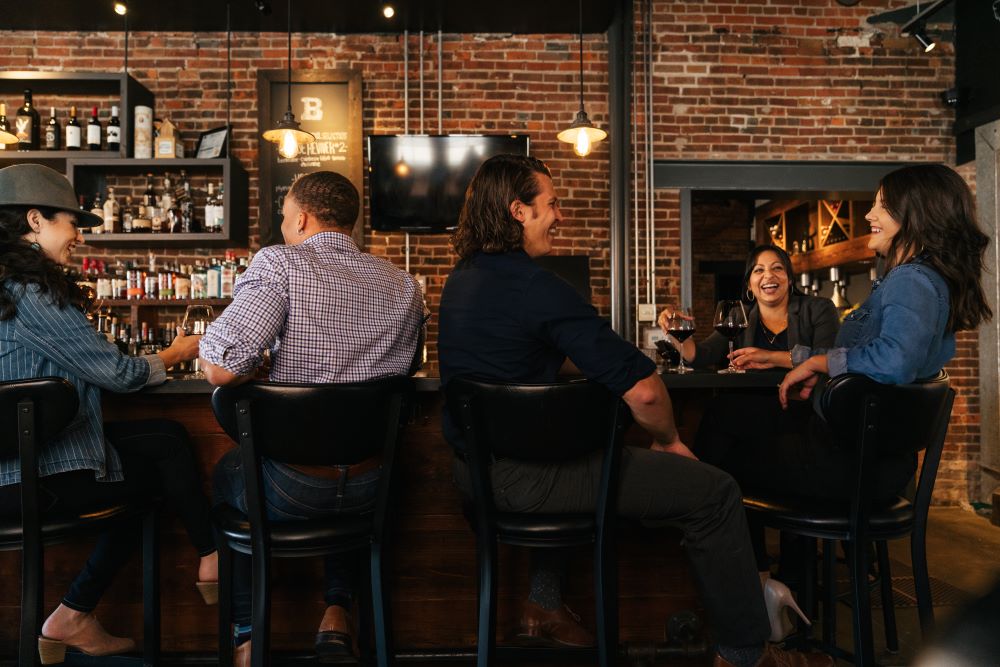 The local food movement continues at the dining experiences in Dubuque, an Iowa city on the Mississippi River right across the border from northwest Illinois and southwest Wisconsin.  
Open-scratch kitchen Brazen Kitchen is owned and operated by Kevin Scharpf, a well-known fixture in the Dubuque area for his time on Bravo's Top Chef season 16. 
"His cooking and his kitchen are so unique. They don't have a freezer onsite, so everything is fresh and their menu changes," said Julie Kronlage, vice president of sales for Travel Dubuque, who added that if you have executives to impress in Dubuque, Brazen Kitchen is the place to go. "We have so many CEOs that will bring in their top executives there." 
Pepper Sprout is another local favorite, with Chef Kim Wolf using fresh ingredients to craft twists on Midwest cuisine.  
"Her butternut squash ravioli is my favorite in the entire country—and I travel a lot," Kronlage said. "It's an intimate location that a lot of our executives like. I take a lot of meeting planners there when they come in for sites." 
A little outside of downtown Dubuque, Kronlage said that history buffs can't miss a stop at Breitbach's Country Dining, which is the oldest bar and restaurant in the state of Iowa and has been family owned for six generations. Located in Balltown—population 77—this historic stop can host groups of up to 130 people in its event spaces and offers a beautiful outlook of the Mississippi River Valley. The restaurant has been featured on the food documentary Spinning Plates and has won a James Beard America's Classic Award. 
Iowa City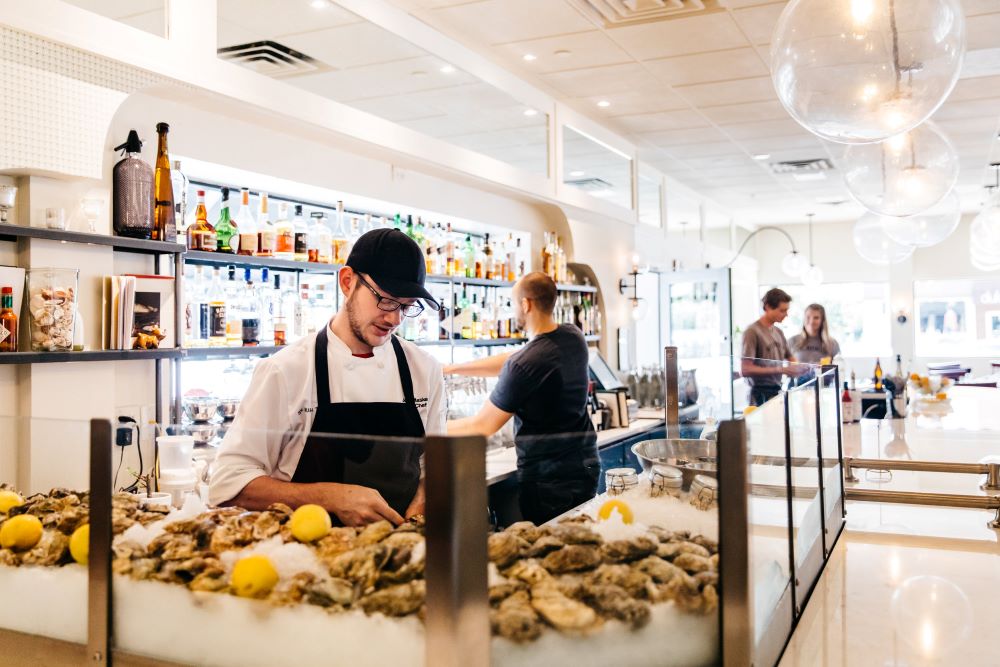 Best-known as the home of the University of Iowa, Iowa City and surrounding Coralville area is also a popular spot for meetings in the Hawkeye State. 
"Iowa City area has a really rich culinary scene offering cuisine from all over the world," said Monica Nieves, vice president of marketing and communications for Think Iowa City, the area's DMO. "From pizza and sport bars to really great Thai and Indian food, there's a spread across our entire community." 
A few venues in particular stand out to Nieves for meeting and event groups. St. Burch Tavern in downtown Iowa City taps local and seasonal ingredients, presenting a menu that is constantly changing.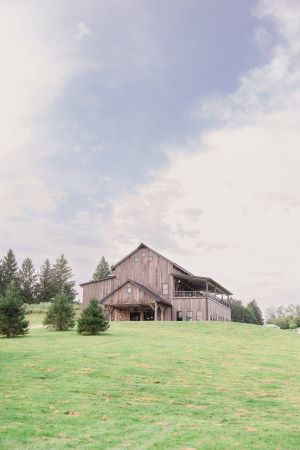 "They have a really unique eye," Nieves said of the restaurant, which offers plates such as a seafood tower and prime rib Philly. "They are upscale, but they also have a really great burger." 
The restaurant can host private events, too, offering a full bar and lounge for groups, and can create a customizable food menu. Diners can enjoy a meal upstairs or in the restaurant's cozy downstairs Den space.   
For groups that want to get out on one of Iowa's farms, Wilson's Ciderhouse & Venue is a short drive north from downtown Iowa City, situated on Wilson's apple orchard and farm. Serving seasonal plates sourced with ingredients within 20 miles of the kitchen along with fresh apple cider, the venue—a century-old, two-story gable-roofed barn that is a full-service restaurant —can also host private events of up to 100., The adjacent patio can host up to 60. 
Another farm experience is a trip to Walker Homestead, which is a farm and winery set on rolling hills on the outskirts of the city. The barn is a popular special events venue and can host up to 240 guests seated. A 5,000-square-foot covered patio and pavilion space also offers plenty of room for open-air events. In-house catering featuring wood-fired pizzas and open-fire cookery often offers interactive cooking classes, according to Nieves. 
"I think everybody thinks in Iowa that we live on farms and that's the way of life. So, it's cool to actually come here, go to a farm and see that," Nieves said. 
[Related: Teambuilding Experiences in Eastern Iowa to Rebuild and Reacquaint Groups]
Quad Cities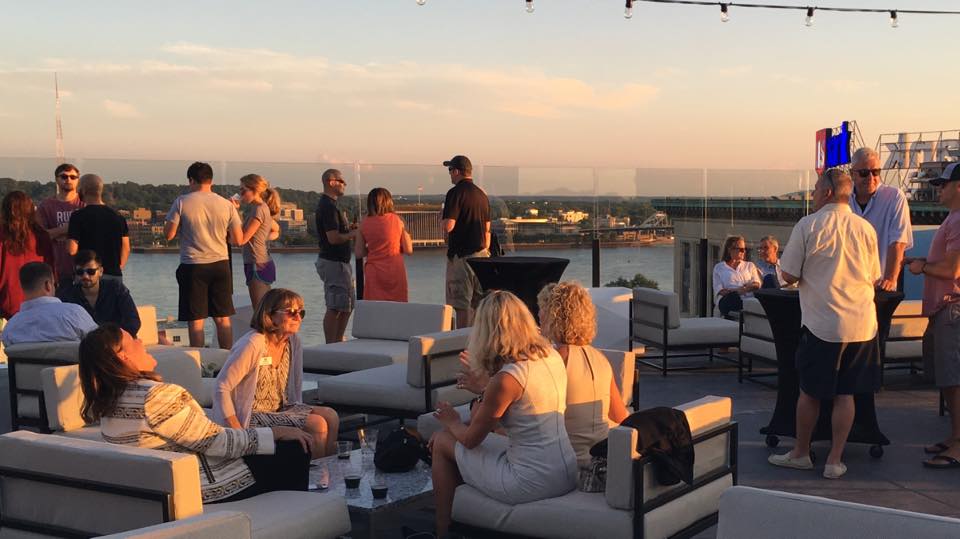 Straddling the Iowa-Illinois border and along the Mississippi, the Quad Cities metro area is home to an impressive 6,500-plus hotel rooms, more than 800,000 square feet of meeting space and is within a six-hour drive of roughly 37 million people, according to Visit Quad Cities numbers. Within such easy driving distance of so many, the four cities in this region have plenty to offer when it comes to food experiences. 
One of the most popular ways to enjoy food while touring the Quad Cities is aboard a riverboat cruise on the Mississippi River. Both Riverboat Twilight cruises and Celebration river cruises offer a variety of tours, spanning from whole-day cruises to specific buyouts for corporate meetings or award dinners. Celebration's Dinner and Dance cruise, for example, offers after-hours fun with a live band on the Celebration Belle serving items like carved prime rib, baked cranberry glazed chicken, pasta options, salads and more. 
From the water to the sky, groups can convene for networking with a view at UP Skybar & Lounge, the rooftop bar atop The Current Iowa, Autograph Collection hotel serving up small plates and drinks.  
"It's a fun atmosphere there. I mean, you don't really have a better view of the Mississippi River, in Iowa, especially," said Jessica Waytenick, public relations and marketing manager for Visit Quad Cities. 
For those who prefer two feet on the ground, The Crane & Pelican Cafe, dubbed "the most adorable small-town restaurant" in Iowa by LoveFood, earns its name by being housed in an 1851 mansion overlooking the Mississippi River. The historic venue can host groups for private dining events in the private dining room for up to 36 guests or buy out the whole restaurant for up to 90.  
Another local favorite is Cafe d'Marie, which was recently ranked No. 36 in Yelp's Top 100 US Restaurants 2023 guide. The small restaurant in an 1860s house along the river in the historic district of Davenport serves up "American dishes with European flair," and while it's not typically a venue for group dining, Visit Quad Cities' vice president of business growth and director of Sports QC, Joan Kranovich, said it is a must-stop for breakfast or lunch for any attendee passing through town. 
"It's a hidden gem. It's not on a main road in a downtown, it's off the beaten path, but people seek it out and you'll see a line of people [outside]," she said. 
Happy Hour Spots in Eastern Iowa
Freshly brewed ales and upscale cocktails aren't in short supply in Eastern Iowa, and many breweries and distilleries double as special event venues or fun networking spots after a long day of meetings. Consider these options for happy hour. 
Mississippi River Distilling Co., Quad Cities: This is a popular place for tours, social functions and spirits. Past executive groups have even had a custom barrel of whiskey created for their meeting. 
The Riverboat Lounge at Hotel Julien, Dubuque: The riverboat lounge is a staple in the downtown Dubuque area and has been around for a long time—the hotel has been operational since the 1930s. Following a $30 million renovation about 10 years ago, the hotel and bar remain a hot spot. The upscale lounge has bartenders that compete at the state level, so you're sure to sample carefully crafted cocktails. 
Big Grove Brewery, Iowa City: This Iowa City taphouse is large and popular with many conferences and groups that come to town. Sample award-winning beer inside or on its spacious patio.  
ChopHouse Downtown, Cedar Rapids: This locally owned and operated restaurant may have great food, but the real showstoppers are the cotton candy martinis. 
Read this next: Tap These Unexpected Eastern Iowa Offsites for Group Outings