Miami Reports Year of Tourism Growth in 2022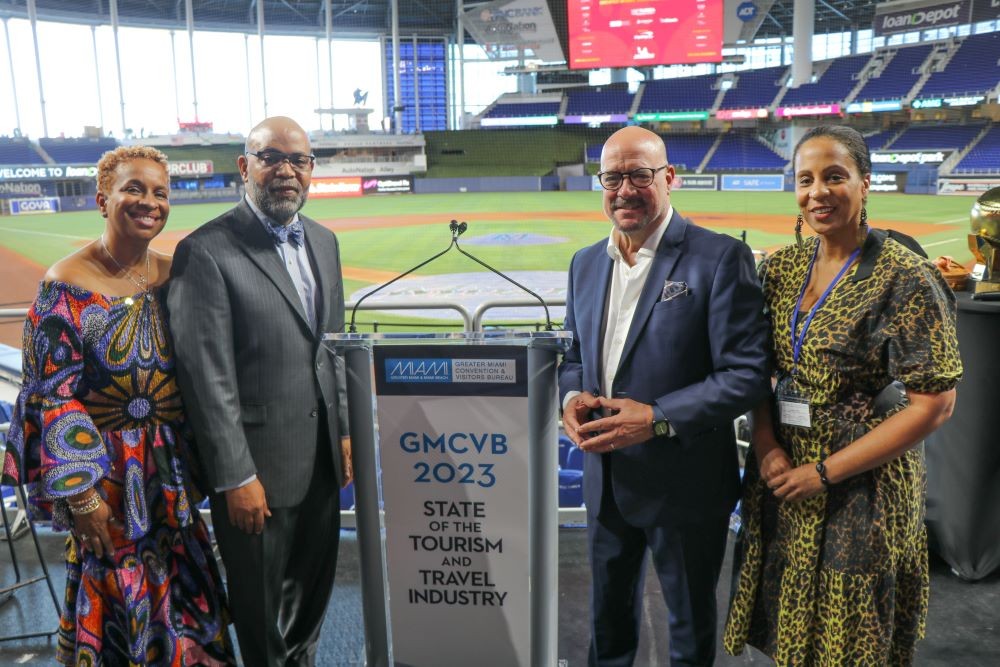 The GMCVB 2023 State of the Tourism and Travel Industry. Photo Courtesy of the GMCVB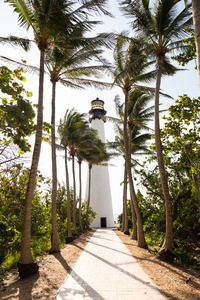 Greater Miami Convention & Visitors Bureau (GMCVB) observed an increase in economic impact and visitor growth in 2022 at their annual State of the Tourism and Travel Industry presentation. Hosted at the LoanDepot park, the GMCVB reported growth beyond what the Greater Miami area has seen in the past, announcing a total of 26.5 million visitors and an increased spending level by 8%.
"We strongly believe that these 2022 results can be attributed to our destination's all-star lineup of attractions, amenities, dining, accommodations and the tireless work of industry partners," said David Whitaker, president and CEO of the GMCVB. "But the numbers by themselves don't tell the whole story of what sustained success in this industry means. Tourism fuels job growth and economic vitality resulting in quality-of-life benefits as a result of visitor taxes that support everything from arts and culture to healthcare and transportation."
2022 also yielded some of the following increases:
Miami International Airport welcomed new carriers including Southwest Airlines, JetBlue and Spirit Airlines 
Growth rate from the overnight international visitor market at 2.7% 
17.1 million hotel room nights sold, compared to 2021 at approximately 14.9 million 
Cruise market returning to 2019 levels in summer 2022 
[Related: Convention Centers and Surrounding Districts Bring Distinct Flavor to Fort Lauderdale and Miami Meetings]
Conventions and Meeting Market
The conventions and meetings sector experienced notable growth as well, hosting 386 conventions and meetings in the Miami Beach and Greater Miami area in 2022, as confirmed by the GMCVB. The Miami Beach Convention Center, along with the surrounding hotels, reported full bookings, reflecting the high demand and popularity of these venues. These bookings  resulted in a total of 239,218 occupied room nights.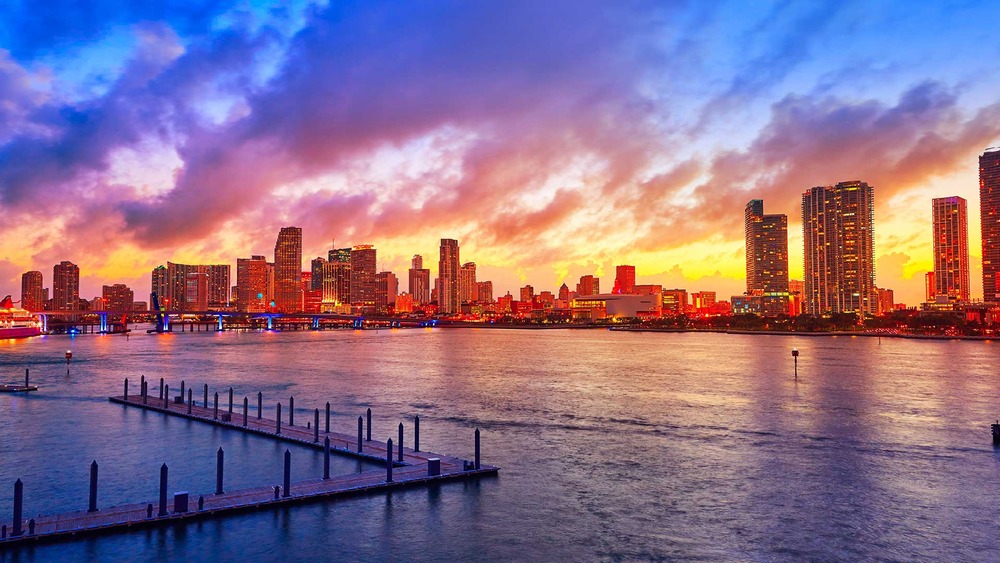 Hospitality Bookings Increase
In 2022, hotel room sales increased by 13% compared to the previous year. Alongside the rise in bookings, there was a 14% increase in prices. Consequently, hotels experienced a substantial 29% growth in gross revenue.
Miami's growing reputation as a culinary destination also continued, thanks to the 2022 Florida Michelin Guide and Bon Appétit honoring the city with the title of "Food City of the Year," resulting in a surge of interest in the area's dining scene.
The GMCVB also showcased several multicultural initiatives for tourism and development. The Miami Begins With Me training program, Rainbow Spring and Miami Temptations were highlighted in the GMCVB's recent presentation. All the initiatives mentioned share the same goal of directing attention to the diverse heritage neighborhoods and creating a more authentic experience for visitors.
[Related: How to Savor the Tasty Group Dining Scene in Miami and Fort Lauderdale]
International Travel Growth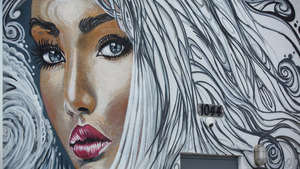 In 2022, international visitors made up 25% of the Miami Beach and Greater Miami overnight market. This segment accounted for a substantial 4.7 million visitors, contributing 29% of the total tourism expenditures. Among the international visitors, Latin American individuals were particularly notable, continuing the trend observed in previous years. For the second consecutive year, Colombia had the highest number of international visitors, with 432,000 individuals in 2022. These figures highlight the significant impact of international tourism on Miami Beach and Greater Miami, particularly with a strong presence from Latin American travelers.
"As we navigate the ever-changing landscape of the travel and tourism industry, 2022 serves as a powerful reminder of the appeal of our destination. The return of the international visitor has been key to our destination's success," said Bruce Orosz, GMCVB board chair. "With the reactivated GMCVB international office network spanning 50 cities in 53 countries, we've galvanized key resources to promote international travel to Greater Miami and Miami Beach. Innovation and collaboration are critical moving forward as we compete among global destinations to remain the business, leisure, conference and meeting's location of choice for visitors from around the world."
[Related: Explore These Unique Florida Neighborhoods After Your Next Meeting]
2023 Events and Investments
Miami Beach and Greater Miami area is already in the process of booking into the year 2023. The following events have been announced:
Bitcoin North America
Machine Learning and Systems
Le/Miami: This is Beyond
Florida International Medical Expo (FIMA)
American Vein and Lymphatic Society
The American Black Film Festival is also listed as something to look for in the area.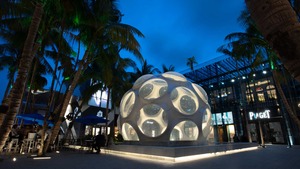 Representatives from the Professional Convention Management Association (PCMA, Jan. 10-13) and Exp Realty (Oct. 28-Nov. 1, 2024, and Oct. 20-23, 2025) both made onsite announcements that their organizations have selected the MBCC for future conventions.
In preparation for 2023, the GMCVB announced plans to expand its tourism and visitor focus. This includes the continued implementation of branding campaigns like "Find Your Miami," aiming to highlight the cultural diversity present in Miami's neighborhoods. Additionally, the GMCVB remains committed to supporting the local Black Hospitality Initiative, and has successfully raised $200,000 to provide scholarship support.
Information based on a press release from the Greater Miami Convention & Visitors Bureau
Read Next: Southern Hotel Renovations and a New All-Inclusive by Marriott Bonvoy Resort