5 Destinations That Connect Meeting Planners With Diverse Suppliers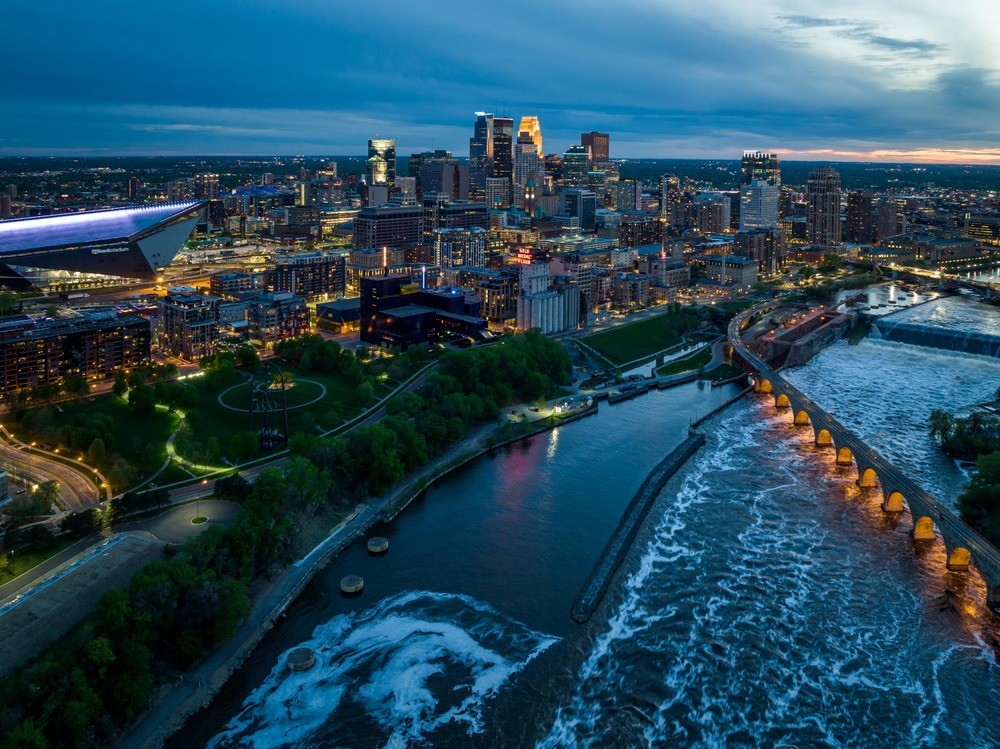 Minneapolis riverfront. Credit: Lane Pelovsky, courtesy of Meet Minneapolis
In an era where organizations are going beyond diversity, equity and inclusion (DEI) mission statements and looking to put ideas into action, meetings and events can have a big impact when it comes to vendor selection. We explore the initiatives, venues and support five destinations are offering meeting planners around DEI and sourcing diverse vendors.
Seattle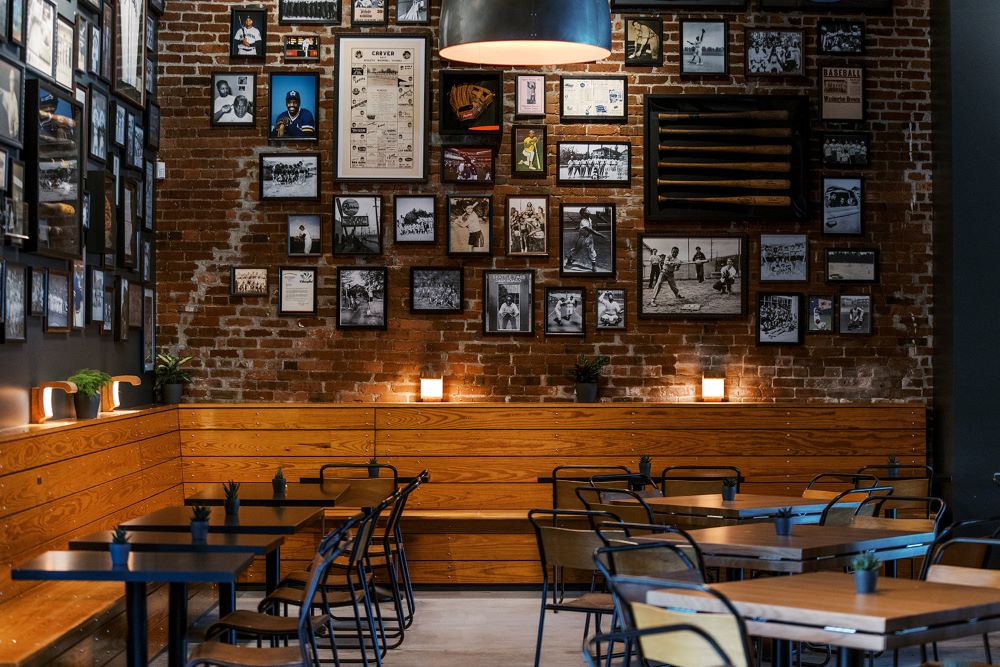 Visit Seattle is seeing groups request a more diverse vendor list when sourcing for their events.  
"Groups are increasingly working to specialize their requests of wanting referrals to minority-, LGBTQ+-, and women-owned enterprises for their programs," said Kelly Saling, SVP and chief sales officer for Visit Seattle. "We're always thrilled to showcase some of the most special people and places that make our community extraordinary. The intentionality we are experiencing by our customers is really a beautiful thing."
Visit Seattle has been working closely with local Laura Clise of Intentionalist to support underrepresented communities via her platform. Intentionalist is a searchable directory that allows visitors and meeting planners to discover restaurants, shops and services that are BIPOC-, LGBTQ+- and women-owned. The directory can also be used for cities beyond Seattle.
"Visit Seattle recently partnered with Seattle Bank and Intentionalist to support BIPOC-owned shops and restaurants in emerging neighborhoods such as the Central District and the Chinatown-International District," Saling said. "This initiative encourages visitors to explore the creative and delicious enterprises located in these vibrant neighborhoods."
Groups can see the effort reflected in their events. Tyra Sellers, CEO of the Association of Professional Behavior Analysts (APBA), was in search of a welcoming, inclusive destination for their event and walked away impressed with what Seattle offered.
"We were so impressed with the support provided by Visit Seattle, who collaborated with us to ensure that we used and highlighted businesses and vendors owned by individuals who are members of marginalized groups," Sellers said. "Our members loved the microsite they created just for us that focused on BIPOC, women-owned and LGBTQ+ businesses in Seattle. Not only did our collaboration with Visit Seattle support our attendees, it also allowed APBA to live our values and be thoughtful about the economic impact we have on the local community." 
Seattle Venue Spotlight
Métier Brewing Company is a Black-owned craft brewery in Seattle led by CEO and Founder Rodney Hines, with a mission rooted in inclusivity and access, sourcing art, goods and services from BIPOC and women business owners and artists. Métier's partnership with the MLB Seattle Mariners resulted in Steelheads Alley, a brewpub located across the street from T-Mobile Park and Lumen Field that chronicles the important history of the Negro Baseball League's Seattle Steelheads. Steelheads Alley can accommodate private events of up to 120. Métier Brewing Company's Seattle location can also host events accommodating up to 80.
[Related: Consider These Women-Led Businesses in Seattle for Your Next Event]
Minneapolis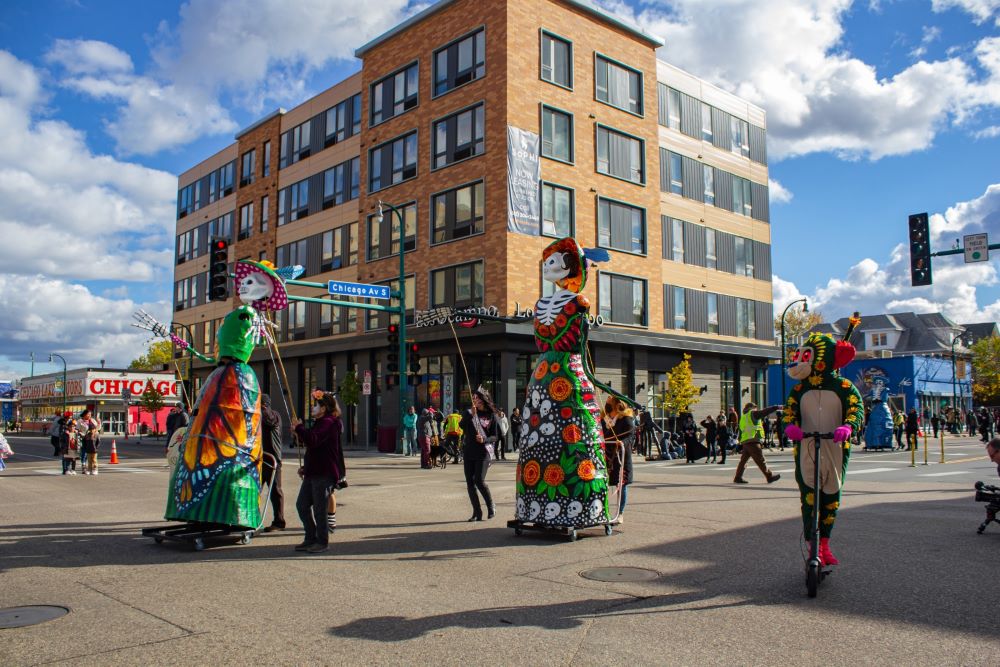 George Floyd was murdered in Minneapolis in 2020, sparking calls for social justice and launching DEI initiatives across the country. Meet Minneapolis has taken an even more concerted effort to lift up diverse voices at home and connect them with meeting planners by launching a series of vendor guides, including a multicultural supplier list, a multicultural media directory and the in-progress multicultural corporate social responsibility guide that will help groups leave a positive impact on the city.
"Multicultural businesses—BIPOC businesses, veteran-owned businesses, women-owned businesses and LGBTQ+-owned businesses—those types of businesses were hit the hardest with social unrest in the pandemic," said Ka Vang, vice president of equity, diversity and inclusion for Meet Minneapolis. "Whatever impact you want to have or legacy you want to leave, you could just turn to our guides, or we can facilitate a connection.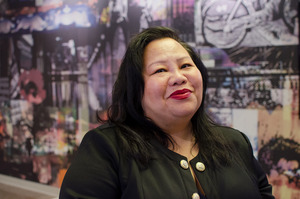 "We're also offering our cultural fluency and equity education programming to our partner hotels and partner businesses," Vang said. "And if you're a meeting planner and you're thinking, 'Well, how is this going to help me?' Well, it means that we're trying to change the ecosystem by making sure that people who are serving business groups that are coming in are just more culturally fluent around topics that are really important, like accessibility or cross-cultural communications."
The DMO itself is also living its values in house, working to help its staff members be more culturally fluent.
Much of its efforts are to ensure that multicultural businesses in Minneapolis don't get left behind as the events and hospitality industries recover, and vendor selection by business events can be a big part of the effort.
"To truly lift up the city of Minneapolis and the hospitality and tourism industry, we have to really tell the true narrative of who created the city, and I think by highlighting those BIPOC businesses and connecting them with groups that are coming in, that's really part of telling those narratives. Highlighting businesses that would not have been highlighted, if not for Meet Minneapolis making those connections," Vang said.
Minneapolis Venue Spotlight
Nicollet Island Pavilion is an award-winning venue on the Mississippi riverbank in the charming St. Anthony Main area and boasts some of the best views in town of the Minneapolis skyline and iconic Stone Arch Bridge. Originally built in 1883, the historic venue is a Black-owned business and can host 525-5,000 people, depending on room arrangements. Additional recommendations from Vang include Gale Mansion (woman-owned) and Royal Sonesta Minneapolis Downtown hotel (Asian American/Pacific Islander-owned).
[Related: The Essential Guide for Meetings in Minnesota]
Los Angeles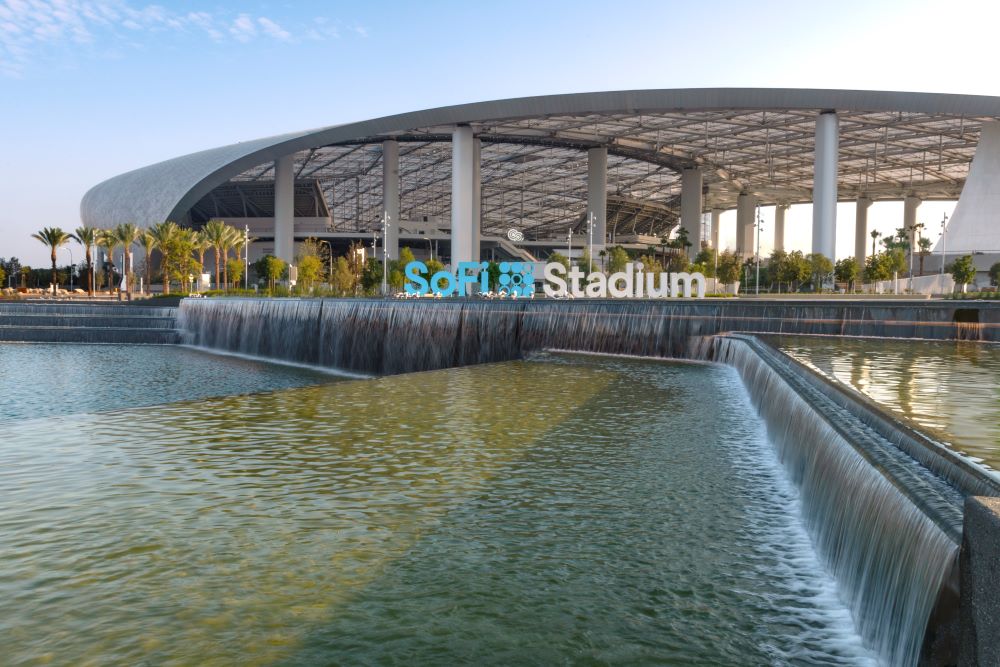 For over a year, the Business Connect resource has been available to meeting and event planners in Los Angeles. Business Connect is the official supplier diversity program of the Los Angeles Sports & Entertainment Commission (LASEC), LA Convention Center and Meet LA, and connects L.A.'s network of minority-, women-, LGBTQ+- and veteran-owned business suppliers with opportunities supporting high-profile and impactful events. Currently, 130 companies are in the program and are also offered free membership to LA Tourism. The program kicked off during the 2022 Super Bowl LVI, which was hosted in L.A. During the event, 100% of catering companies were booked through Business Connect and 70 total contracts were awarded to business connect companies leading up to the event. 
"We really felt that this program was intentional—intentional in the care and time that was put in," said John Palmer, president and founder of Servexo, a professional security services company that hires U.S. military veterans. "Intentional in making meaningful business connections. Intentional in highlighting businesses that were included in the program."
Los Angeles Venue Spotlight
Guelaguetza first opened its doors in 1994 by immigrant husband and wife Fernando Lopez and Maria Monterrubio and has been serving family recipes crafted from authentic Oaxacan ingredients in its restaurant ever since. Now run by their children, the restaurant continues to thrive and is on LA Tourism's Business Connect list. The restaurant is a popular catering provider for events and can also host events in-house for up to 85 people. 
[Related: Los Angeles Tourism Numbers Nearing 2019 Levels—With Major Events on the Way]
Philadelphia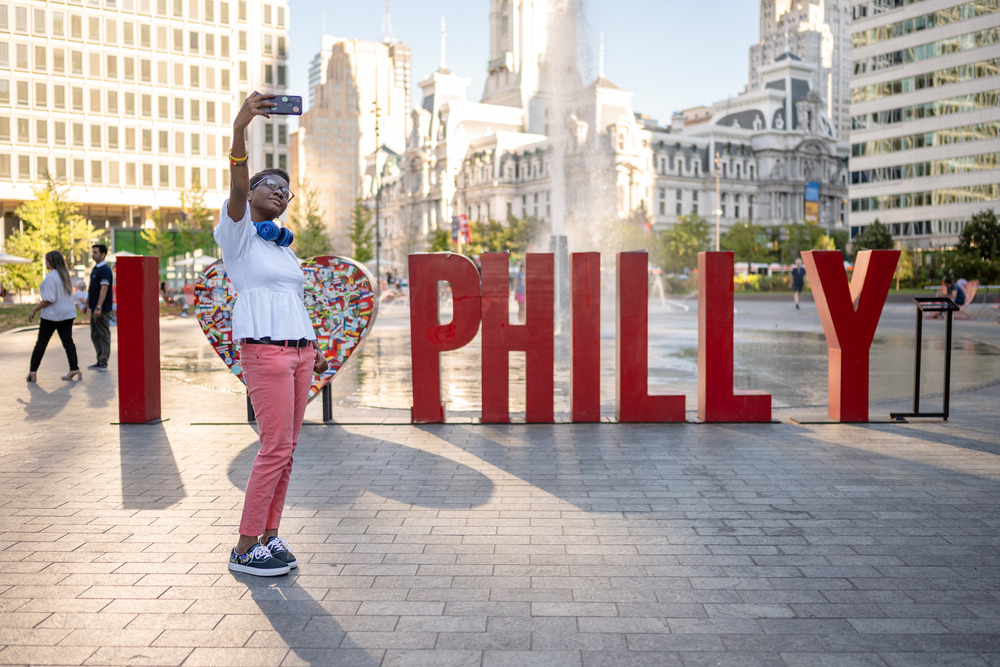 The Philadelphia CVB (PHLCVB) was one of the first CVBs in the U.S. to establish a division highlighting the city as a diverse, equitable and inclusive destination for meetings and events (PHL Diversity). As a leader in this arena, it's no surprise that Philadelphia continues to push the conversation forward.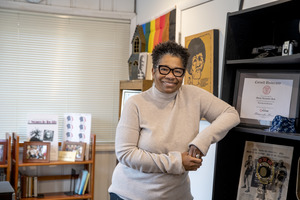 "PHLCVB and PHL Diversity are founding sponsors of the upcoming DEI conference, 'The Collective Experience,' by Tourism Diversity Matters, which will take place in Philadelphia this October," said Sheila Alexander-Reid, executive director of PHL Diversity. "The conference will focus on diverse and inclusive strategies that can influence corporate social responsibility and create fair treatment, access and advancement for all, eliminating barriers."
The conference will also provide attendees with a collaborative space for critical dialogue and best practices. 
"Groups of all types are reaching out to us with an interest in supporting diverse vendors. Recently, we connected a customer with a local LGBTQ+ artist to collaborate on their merchandise giveaways to attendees. Another customer wanted to highlight diverse art displays in the Philadelphia International Airport for attendees to view either upon arrival or departure from the city," Alexander-Reid said. "Many of our customers, including groups that are not necessarily diverse, are looking to be more inclusive in opportunities for their attendees."
Philadelphia Venue Spotlight
One of Alexander-Reid's favorite venues is South, a Black-owned restaurant, jazz club and event space not far from the Pennsylvania Convention Center. Another is Booker's Restaurant, a Black-owned business in West Philadelphia serving up elevated Southern comfort food. Located in the city's historic district is Fork, another dining and events destination Alexander-Reid recommends for groups. The restaurant is co-owned by Ellen Yin, a restaurateur who uses her platform to advocate for women in the hospitality industry and is currently a James Beard Award finalist.
[Related: Philly Convention Center Partners With Labor on Training Program]
New York City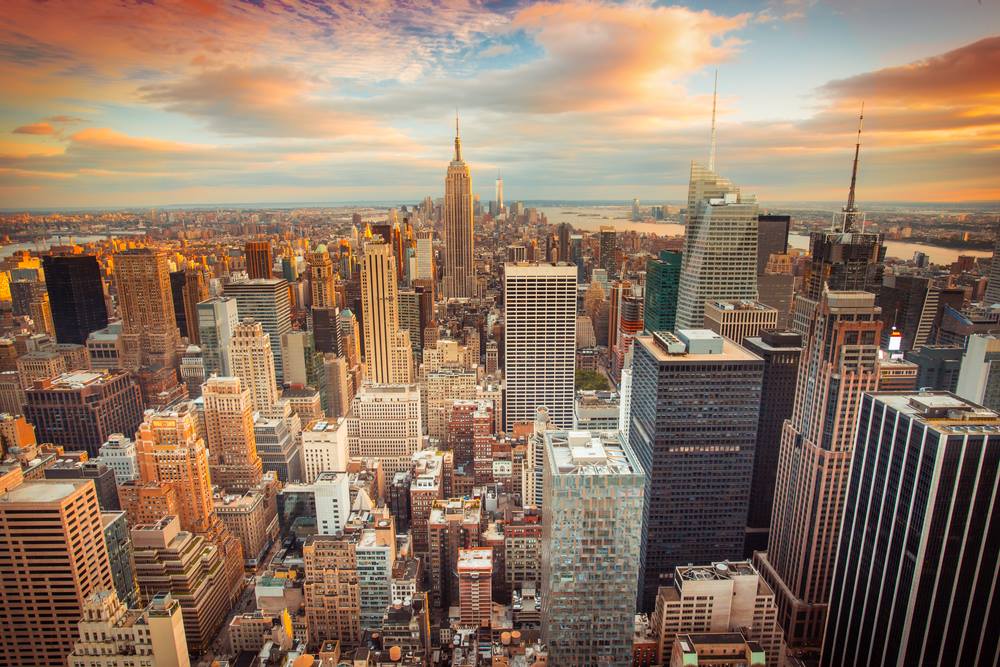 As the entry point for millions of immigrants in the 20th century, New York City's five boroughs are the definition of America's "melting pot" narrative. The city is home to people of many cultures and backgrounds, and this inherent sense of diversity and inclusion makes it an attractive location for groups that prioritize DEI initiatives. 
"Meeting in a city that visibly showcases the diversity that you see either within or outside of your circle of colleagues or clients, whatever their backgrounds may be, creates a comfort level that helps attendees feel right at home," said Trudy Singh, convention sales vice president for NYC Tourism + Conventions in an article on the DMO's website. "Most every group you can think of is substantially represented in NYC. Few other cities can say that." 
[Related: 8 Refreshed Meeting Venues in New York State That Inspire]
The NAACP—the country's oldest and largest civil rights organization—holds its annual meeting in NYC every year, citing its diversity and travel accessibility always yields a positive experience for attendees. 
New York City Tourism + Conventions has many resources available on its website for planners that highlight diverse businesses and communities across the five boroughs, including The Black Experience, The Asian Experience, The Latino Experience and a dedicated LGBTQ+ page, among others. It's also the first U.S. destination to offer a dedicated Halal Travel Guide.  
New York City Venue Spotlight
Guantanamera Queens Cuban Restaurant captures the essence of Old Havana with its decor featuring exposed brick, candle-lit tables, rattan-covered ceiling fans and hand-painted folkloric murals, and specializes in traditional Cuban dishes and mojitos paired with live Cuban music. The restaurant can host special events of up to 75.  
Read This Next: Meetings Industry DEI Experts Share Their Knowledge on How to Ensure Your Events Are Inclusive for All