How CVBs Are Connecting the Next Generation to Jobs in Hospitality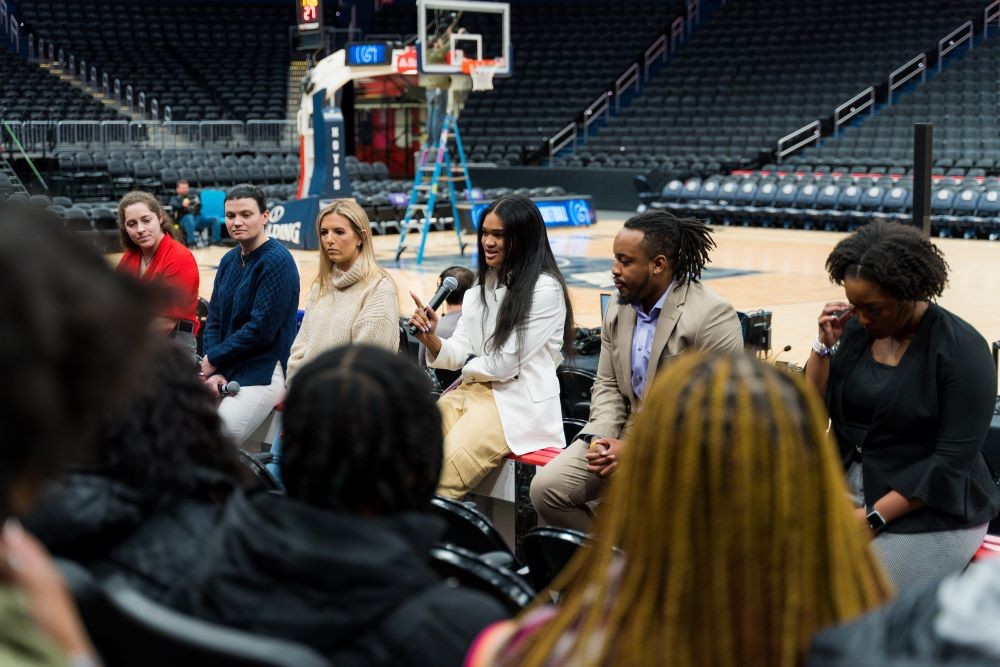 American Experience Foundation event with students. Credit: Washington.org.
Imagine your first introduction to the hospitality industry as a high schooler, touring behind the scenes at an airport and discussing a career in aviation with its executives; talking to the tradeshow manager of the Washington, D.C. Auto Show and learning how it all came together; or touring a fishing wholesaler and following the journey of food from back of house to plate at a restaurant. 
These are just a few activities that students participating in the American Experience Foundation (AEF) get to encounter. AEF is the official non-profit affiliate of Destination DC (DDC) and uses the CVB's network of nearly 1,000 member businesses to open doors for students interested in hospitality through education, training and field trips.
Many people in the meetings and hospitality industry describe their career journey as non-linear some not knowing what those in the world of meetings and destination marketing did—or that they even existed at all.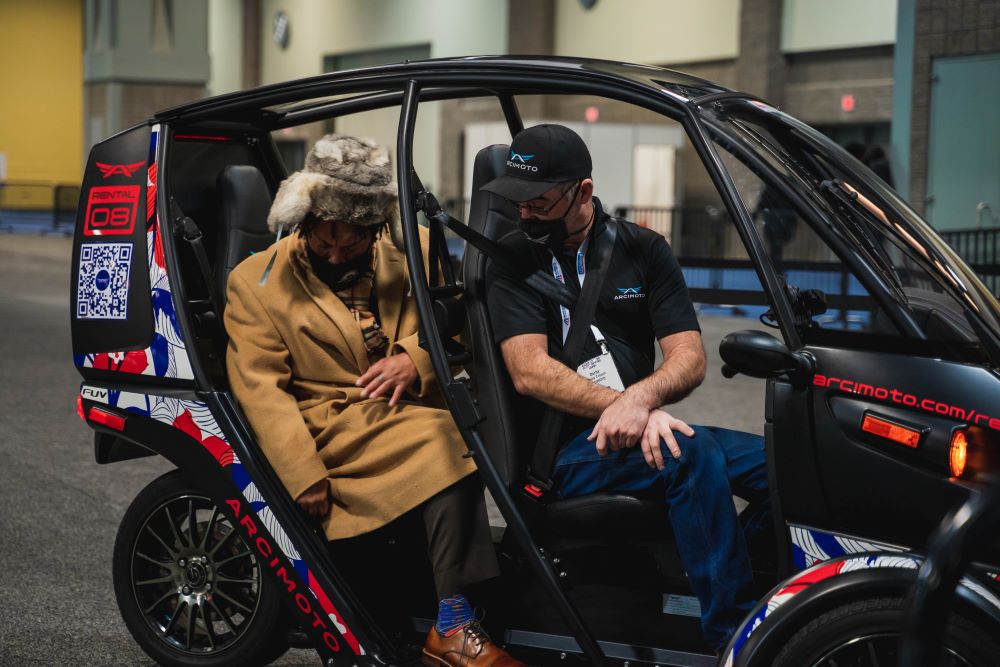 [Free Webinar: Inclusive by Design: Partnering with Destination Organizations 
to Create Business Events Where All Belong]
What if it didn't have to be this way? What if your introduction to the world of hospitality happened before you had your high school diploma in hand? DDC is just one example of organizations doing the oftentimes tricky work of helping educate and expose the youth of today to jobs in hospitality tomorrow, creating a roadmap for other CVBs across the country.
As the industry grapples with filling open positions and scrambles to understand and welcome the next generation of employees (hello, Gen-Zers!), there is a lot of discussion—and action—from the CVB world about how to keep the workforce pipeline flowing. 
[Related: Hospitality School Professors Share What Skills Future Planners Will Need] 
Education and Awareness
Building the next generation of destination marketing professionals starts with education, according to many industry vets. Destination International's chief diversity officer, Sophia Hyder Hock, argues that conversations need to start happening even before the college level. 
"We're doing a few things to really think creatively and beyond just having a conversation. One is really thinking about the long-term effects of workforce development. And we're thinking about that from even outreach at a grade school level," she said. "What can we do now to be able to educate and get our youth and our future leaders really excited about this industry? If you talk to most people that are in this industry, they don't know really how they got into this industry. And they never imagined that they would be in this industry. What can we do to change that narrative, or awareness?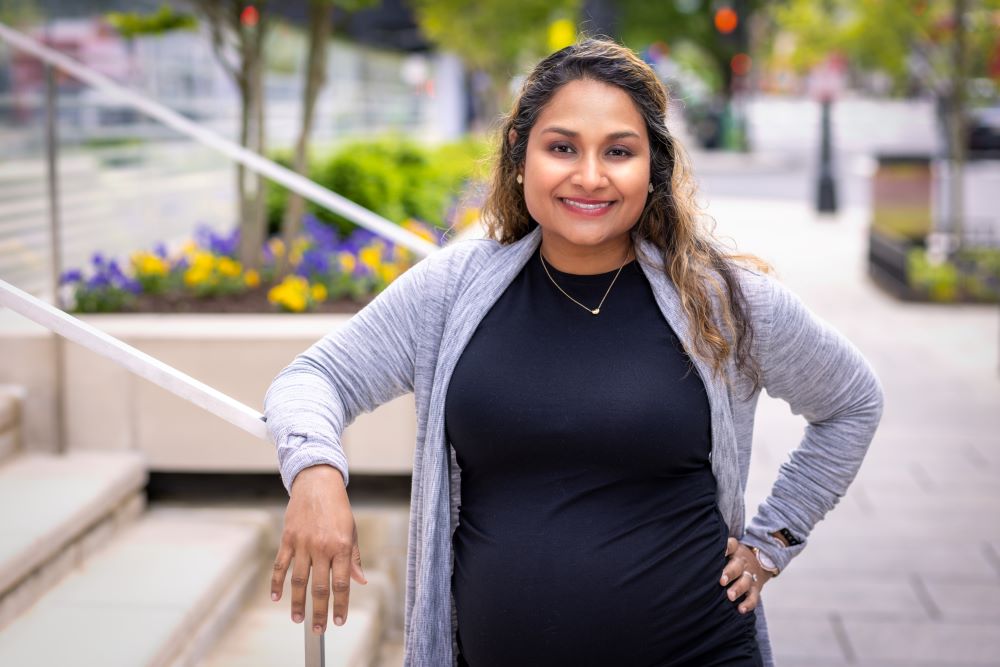 "We are working on developing talking points and templates to be able to help empower our destination organizations to talk about what we do at elementary schools, junior high, high schools, as well as universities that have hospitality programs, trade schools, vocational schools," she added. "You don't need a four-year degree; there are so many different entry points. Really thinking broadly about how we can do a better job of attracting talent in a non-traditional way."
Destinations International also launched an HCBU scholarship program, raising more than $225,000 in three years to support underrepresented and ethnically diverse students who are seeking a degree in hospitality management or tourism management.
[Related: 10 Ways Meeting Planners Can Work With CVBs to Create a Welcoming Environment]
For Washington, D.C., the hospitality industry is one of the city's largest sectors, and several public schools have implemented hospitality programs at the high school level. One of AEF's pillars is education, and the organization primarily serves 10 Career and Technical Education Academies of Hospitality and Tourism, Culinary Arts and Mass Media at seven D.C. public and public charter high schools. It also has a scholarship program that has raised over $100,000 since 2015 to support students and alumni of the programs.
"We are really happy and privileged to get to do this work to support the city and the big picture role that hospitality has in tourism and in driving our economy," said Claire Carlin, executive director of AEF and VP of partnerships and alliances for DDC. "Everybody recognizes that and how important it is. It's fun to get to work with students, and education is another really big important part of the city."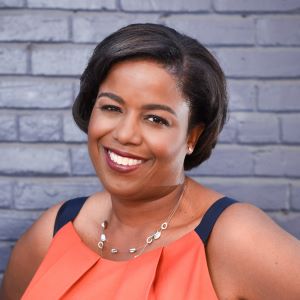 While education in the traditional sense is an obvious avenue to increase awareness, Sonya Bradley, chief of diversity, equity and inclusion at Visit Sacramento, says that when it comes to getting the word out about CVBs specifically, employee advocacy is just as important.
"There are more hospitality and tourism programs in colleges these days, but it's not clear that the world of DMOs or CVBs comes up as an option in our industry. It's easy to explain how to work for a hotel or attraction but it's never easy to explain how you work for a CVB," she said. "Everything from sales and marketing to IT is valuable. Knowing how to reach [young people] of course is valuable, too—social media might be one of the best avenues to educate. And you need to have Gen-Zers talking to Gen-Zers, like 'I work for this DMO, and we just did the coolest thing with a client today.'"
Hyder Hock agrees: "From a community outreach perspective, being able to share stories—how you got to where you are—is also a really interesting learning moment, and can help students from elementary through maybe undergrad put pieces together to see if it's what piques their interest."
Real-World Experience 
Education is just one piece of the puzzle. Providing students with real-world experience and helping them make the connection to learn what CVBs and other hospitality professionals do on a day-to-day basis can spark an interest in pursuing a career in the field.
AEF does this well, from facilitating field trips to hotels, restaurants or other attractions to build awareness, to Career Bridge Internships for high school seniors at local hotels.
"We had a holiday event for our members at one of our hotels, the Conrad, and we staged sort of a three-phase interaction with the Conrad and students," Carlin said. "We had students come and tour the Conrad in advance and meet the professionals who would be involved in putting on a breakfast event. We had those professionals then go to the school and talk about more specifically what's going to happen. And then when it came time to execute that event, we had hospitality students doing check-in and coat check, and the culinary arts students helping to prepare and serve the breakfast. They got to really see, participate and be part of that actual activity."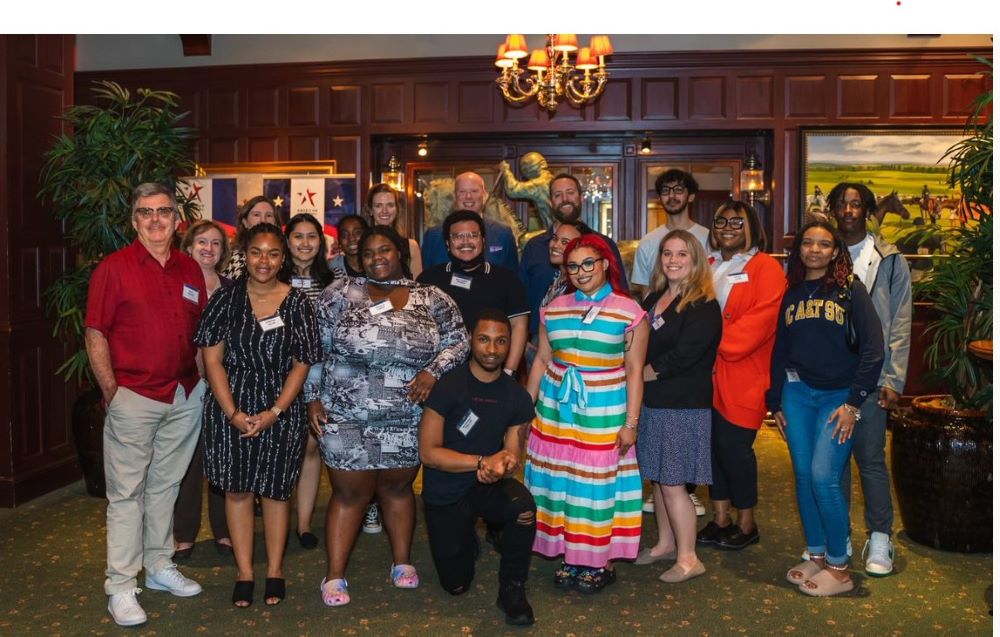 Other CVBs have created similarly rewarding programs. Experience Columbus and the Greater Columbus Sports Commission launched the Diversity Apprenticeship Program (DAP) in collaboration with Tourism Diversity Matters, providing paid, hands-on opportunities in the tourism industry for those who identify as BIPOC. The selected candidates are employed by Experience Columbus, but experience one to three host locations during the six months of their apprenticeship. The current cohort includes apprentices at The Greater Columbus Convention Center, The Hyatt Regency Columbus, Levy Restaurants and more.
[Related: 5 Destinations That Connect Meeting Planners With Diverse Suppliers]
Following a successful completion of the program (600 hours over six months), the apprentices will be offered a full-time, manager-level position or higher at one of the participating partner locations.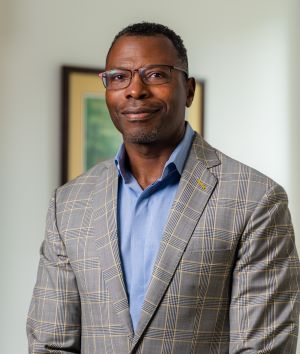 Explore Charleston's recently launched Intern Cultural Enrichment Program connects underrepresented minority students, most from HBCUs, with internship opportunities in the travel and hospitality industry in the Charleston area. During the 10-week program (which is of no cost to students, and the CVB covers housing), students learn about local culture, have networking opportunities, collaborate with local businesses and learn leadership skills at local hotels and restaurants.
Providing these opportunities ensures a more stable workforce pipeline, to be sure—DDC, for example, has three people on staff now as a result of AEF—but for professionals who value mentorship, it can also be a rewarding experience. 
"I count working with AEF students as one of the highlights of my career," said Elliott L. Ferguson II, president and CEO of DDC. "Of all the things we do as an organization, the most meaningful is supporting students on their education and career journeys and hearing stories about how time at DDC shaped their career goals. We're fortunate to have committed partners to help show students the ins and outs of the hospitality and tourism industries, and most importantly, expose them to the vast and perhaps unexpected career paths available."
Retaining Young Employees
The work doesn't end with placing employees in open positions. Retaining those employees is equally as important, and when it comes to keeping younger staff members around, knowing the values of younger generations and being able to effectively communicate across generations is key.
Bradley has interviewed her fair share of Gen-Zers recently, and notes that they come to interviews with a specific set of values.
"Gen Z is looking for a place that honestly reflects their values," she said. "Because I oversee DEI, I know that is important to them. They are also very good at researching so they know if you are legitimate or not. I know back when I was their age that's not something that I would have talked about."
In her position with Visit Sacramento, Bradley has helped weave DEI throughout the organization's work, including working with the city council to boost neighborhoods that haven't been seen as tourism destinations; furthering the vendor impact grant program with Bank of America to involve vendors from underserved and underrepresented groups in the city's Farm to Fork Festival; growing Spanish language pages on the website; launching and growing LGBTQ+ campaigns; and educating internal staff on DEI issues. Such initiatives may be attractive to Gen Z workers searching for an inclusive workplace that lives its values.
Related: The Z: DEIB and Generation Z, a Conversation with Alicia Jenelle
"What does cross-generational communication look like? Having those conversations is really important to learn about what makes a good workplace from different perspectives, as opposed to assuming and trying to work top-down," Hyder Hock added. "We're really trying to make sure that we have these productive dialogues."
Veterans and newbies listening and learning from one another is perhaps one of the best ways forward to longevity and productivity.
"If they have an opinion or knowledge on something, they aren't afraid to share it," Bradley continued. "I've heard them explain things or give their opinion, and when you ask for their opinion, they appreciate that. And if you take some of that advice or direction." 
Q&A With a Young DMO Professional
Molly Evans
Senior Manager, Business Events; Destinations International 30 Under 30 Class of 2023
VisitPITTSBURGH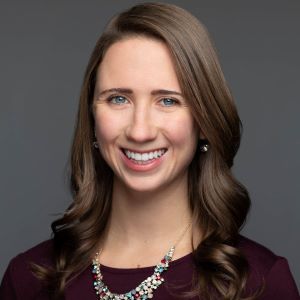 When did you first start to consider a career in hospitality? What attracted you to this industry?
I went into college as a nutrition major, thinking I would want to work in a medical setting. It took me about four weeks of chemistry to realize that science was not my passion. When I was looking for a new field of study, I had a friend that was in his third year of the hospitality management program. I looked into the courses for that major and thought it looked fun, so I went with it. When I joined the major, I also joined the student chapter of Professional Convention Management Association (PCMA) and attended my first PCMA Convening Leaders. After that convention, I was hooked on the destination marketing and meetings and events industry. 
Describe your career journey to VisitPITTSBURGH and your current role.
I started at VisitPITTSBURGH as the destination services intern during my senior year of college. Upon completion of my internship, I was hired full-time as the destination services coordinator, and I split my time working with business event services and leisure tourism services. I held that role through the beginning of the COVID-19 pandemic. During 2020-2021, I worked for a local association management company and was able to gain experience planning in-person and virtual conferences for two associations. In early 2022, I returned to services team at VisitPITTSBURGH as a business events manager and serviced all-size conventions. In late 2022, I became the senior manager, business events. In this role, I continue to service all size conventions, oversee the services team and manage our housing program.  
As part of a younger generation of workers in hospitality, what do you value most in a workplace?
I value transparency the most. I appreciate transparency in all aspects of the workplace such as organizational-wide initiatives and policies, as well as employee benefits and professional development opportunities. 
What do you think the hospitality industry does well in reaching and recruiting the next generation of workers? What do you think it could do better?
The hospitality industry has so many professional organizations that lead to networking and job-sharing opportunities. There are several organizations like MPI, PCMA, National Restaurant Association, etc., that have national, state and city in-person and virtual events that are great for networking. Additionally, these groups all have a virtual presence through LinkedIn and/or Facebook that allow for far reach and recruitment of the next generation of workers. What I think the industry could do better is include a salary range and full benefit package on all job postings. The transparency of salary, benefits and other forms of compensation is important and will help applicants determine whether or not the position is worth applying for. 
What is your favorite part about your job?
I love connecting with the local Pittsburgh community! I am constantly talking to our partners, including local restaurants, event suppliers, shops, etc. I love being able to promote these local businesses and share their stories to meeting planners from around the world.
Read this next: 10 Ways Meeting Planners Can Work With CVBs to Create a Welcoming Environment