Heritage Runs Deep in Western and Central Pennsylvania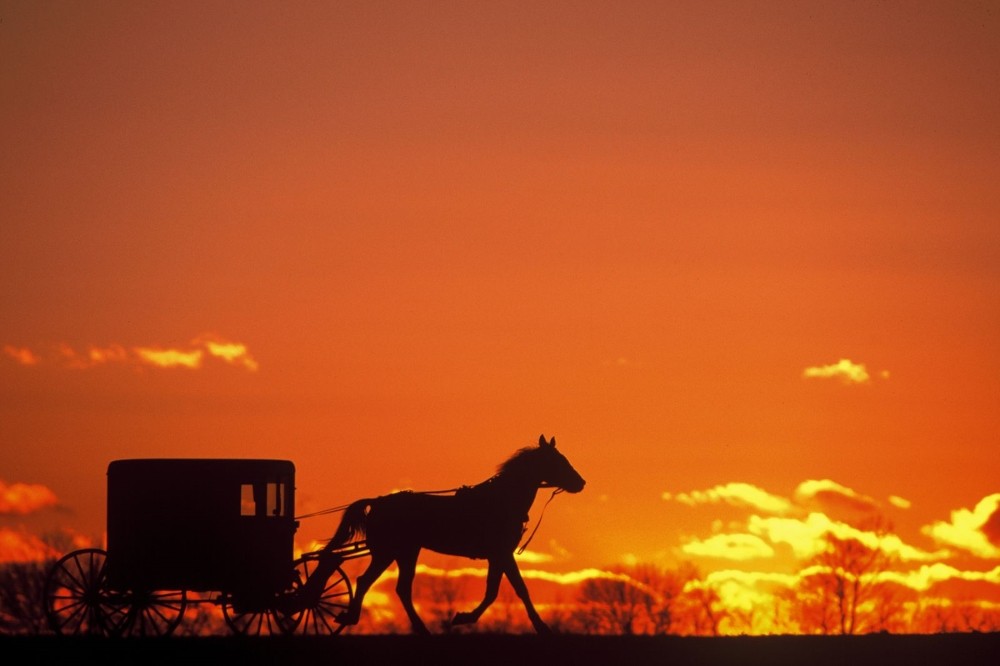 Credit: Discover Lancaster
From Pittsburgh's industrial might and the forever preserved farmland of Lancaster County to the fundamental values that built Hershey, "The Sweetest Place on Earth," the primary group locales of the Keystone State's central and western regions are forged into the framework and woven into the fabric of the American experience. For groups, these enduring legacies add structure, resonance and meaning to the agenda.
Pittsburgh's Unique Sense of Place
Exemplified by the Platinum- and Gold-LEED certified David L. Lawrence Convention Center, a triumphant reclamation of a former brownfield site, Pittsburgh at heart is a story of purposeful reinvention.
Hewn into a valley of steep hillsides, the entire city is an engineering marvel, with more bridges (446) than its area code (412) and a dramatic shift from one of the world's most polluted cities to one of its greenest.
Adaptive reuse defines leading group venues all around town. The LEED Gold-certified Fairmont Pittsburgh arose on the site of 19th-century businesses including a toy store and German boarding house. Hotel Monaco Pittsburgh was formerly the 1903 James H. Reed Building. Incorporating the Western Pennsylvania Sports Museum, the Senator John Heinz History Center updated the rebuilt Chautauqua Ice Company from 1898.
[Related: Pittsburgh's Sports Venues Offer Thrilling Offsite Meetings Options]
Reviving a 1900 Stearns and Foster mattress warehouse, The Mattress Factory (1977) is a unique rental and buyout option. Permanent installations include "Infinity Dots Mirrored Room" from iconic Japanese artist Yayoi Kusama.
The Bicycle Heaven Museum's collection of 6,000-plus vintage, rare and unique bicycles is the largest in the world. Highlights include the bike ridden by late actor Paul Reubens' immortal character Pee-wee Herman in Pee-Wee's Big Adventure.
Lancaster Looms Large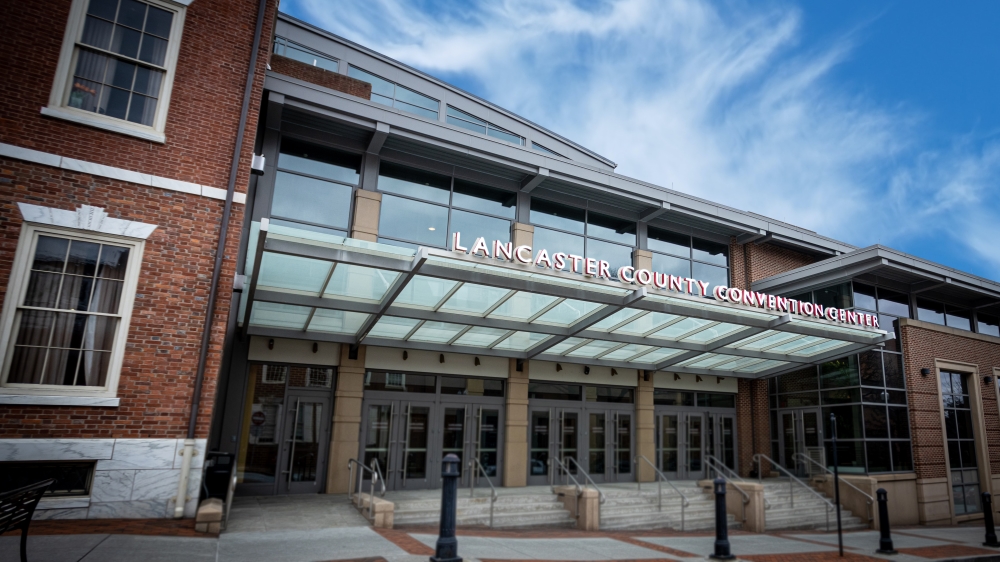 Few U.S. convention facilities are as ingrained with local heritage as the Lancaster County Convention Center which, along with the adjoining 416-room Lancaster Marriott at Penn Square, offers combined 90,000-plus square feet of flexible space in the heart of historic Lancaster City.
With the hotel fronted by the 19th century Beaux Arts façade of the former Watt & Shand department store, the 5,000-capacity venue's footprint also incorporates the event-capable 1804 Federal-style William H. Montgomery House and future Thaddeus Stevens & Lydia Hamilton Smith Historic Site & Museum. The namesake couple were civil rights leaders and abolitionists. Slated for 2025, the project restores their home and law firm, once an Underground Railroad shelter.
[Related: Lancaster: A Dutch Country Treat for Meetings Groups]
Other full-service properties include Eden Resort & Suites and DoubleTree Resort by Hilton – Lancaster, both just outside Lancaster City and each offering 25,000 square feet of space.
Mixing history with modernity, Lancaster's diverse product set ranges from the National Historic Landmark Fulton Theatre to the Rock Lititz live event production campus. Home of the nation's largest and oldest Amish community, from 1720, Lancaster County offers rich heritage tours and venues for groups.
Harrisburg Sets a Historic Agenda
Lancaster was the U.S. capital for one day in September 1777, and Pennsylvania's capital from 1799 to 1812, when Harrisburg then became the state's headquarters.
Visible from the city's surrounding hills, the Pennsylvania State Capitol's magnificent green terra cotta dome was inspired by St. Peter's Basilica in Rome. Select Capitol Complex rentals include the Forum Auditorium.
Other group coordinates include the State Museum of Pennsylvania, Harrisburg Midtown Arts Center and Susquehanna Art Museum. Commanding the highest point in Harrisburg, the Smithsonian-affiliated National Civil War Museum comes with sweeping panoramic views from its breathtaking hilltop location. For large-scale events, the massive Pennsylvania Farm Show Complex and Expo Center offers 1 million square feet under one roof.
Hershey Keeps it Sweet for Groups
From his first success with the Lancaster Caramel Company (1886), Milton S. Hershey launched his namesake chocolate company in 1894. Today, the "Town Built on Chocolate," his visionary factory-community just east of Harrisburg, is a globally recognized icon.
Led by Chairman of the Board, President and CEO Michele Buck, the Fortune 500-listed Hershey Company remains an innovation powerhouse grounded in corporate values and citizenship. Hershey's "history of goodness" extends to meetings and events.
Offering more than 100,000 square feet of flexible space, 665-room Hershey Lodge is among the largest convention centers in the Mid-Atlantic region. Celebrating 90 years in 2023, timeless Hotel Hershey offers 276 guest rooms and 25,000 square feet of space, with yet more flexible event options at the Hershey Country Club.
Dedicated support from Hershey Destination Services ensures that Hershey is the "Sweetest Place on Earth" for groups.
---
Q&A // Edward Harris // President and CEO // Discover Lancaster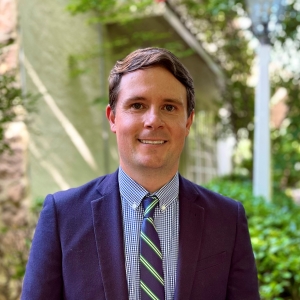 What are some "discovery" highlights for you?
I understood well that Lancaster County was a popular family-friendly tourist destination from past road trips that our family made from Philadelphia. As a year-round resident, I was pleasantly surprised to learn more about the wide range of theaters and entertainment options, outdoor adventure opportunities, incredible food scene, shopping, impressive art galleries and natural beauty that draws visitors here in every season. 
What challenges have you met?
Regaining our pre-pandemic momentum has been key behind our team's success in securing grant funding, deploying new marketing strategies and expanding into new markets.
We have also stepped up our funding game within a changed, more competitive "bid fund" environment where more destinations are allocating more dollars. In addition, we've increased specific efforts to help meeting planners understand the most cost-opportune time to visit Lancaster County.  
[Related: Edward Harris on the Many Unexpected Lures of PA Dutch Country]
What achievements are you most proud of to date?
I'm proud of how our staff, board of directors, elected officials and partner businesses have worked together to build back our meetings and conventions market.
Our sales team, now back at full strength, continually visits prospective clients. In partnership with Southern Express Airways, we enhance these onsite efforts by offering free round-trip flights to qualified planners from Washington, D.C. and Pittsburgh to Lancaster. Resulting wins include booking a softball championship tournament for October 2023 and a successful client event in Pittsburgh earlier this year.
Where does the Lancaster group market stand today?
Our meetings- and conventions-related room demand grew significantly from 2021 to 2022, to a level that we expect to maintain this year and then hopefully continue growing in 2024.
Many planners are looking favorably at secondary locations from a value and stability standpoint, a dynamic that benefits Lancaster County. As events ranging from archery tournaments to sci-fi, anime, gaming and comic show Zenkaikon return, we are welcoming new or renewed offerings like wrestling duals and AQS QuiltWeek.
What are your group market priorities going forward?
Increasing our overall trade show presence in meeting- and convention-related markets, along with our exposure in relevant media outlets and digital campaigns, leveraging our enhanced set of visual assets. Home of one of the largest indoor sports facilities in the U.S., Spooky Nook Sports, we are also focusing on sports groups as we continue to build back our meetings and conventions segment.
Connect
Read this next: Philadelphia Serves Up a Feast of Eats & Arts for Groups