3 Major California Destinations Eager for June 15 Reopening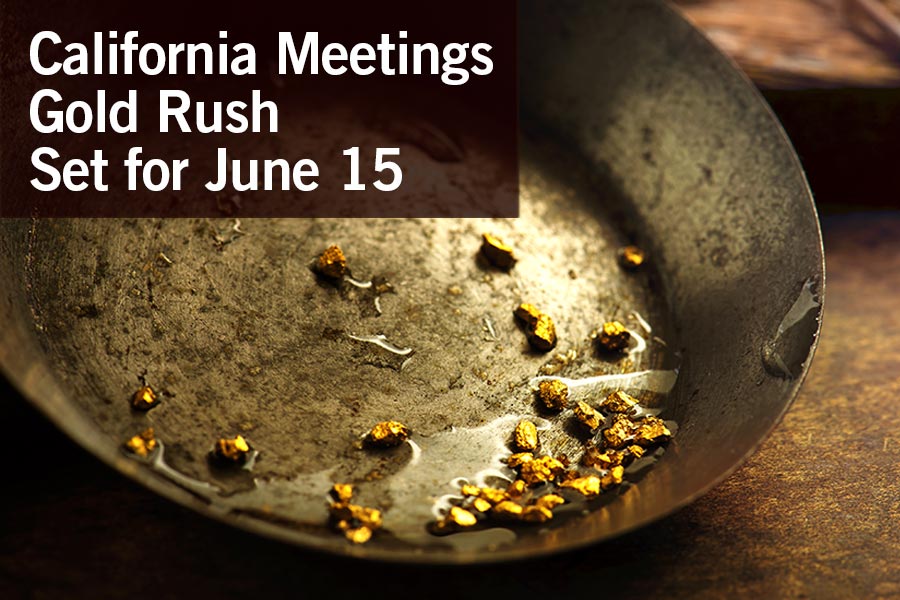 Sighs of relief are being let out throughout California as the world's fifth-largest economy will essentially reopen its doors to meetings and conventions June 15. 
One of the most restrictive U.S. states in regard to allowing public gatherings during the COVID-19 pandemic, the Golden State is set to enter summer by allowing gatherings of up to 5,000 people indoors and 10,000 outdoors without significant health and safety precautions, including the wearing of masks, as a requirement. 
According to the California Department of Public Health's Beyond the Blueprint for Industry and Business Sectors framework, there will be no restrictions for capacity limitations, physical distancing or masking, with the following exceptions for "mega events":  
Vaccine verification—proof of a negative COVID-19 test result that was conducted within 72 hours of the event's start time—will be required for indoor events greater than 5,000 attendees. 
Vaccine verification or proof of a negative COVID-19 test result will be recommended (but not required) for outdoor gatherings of more than 10,000 attendees.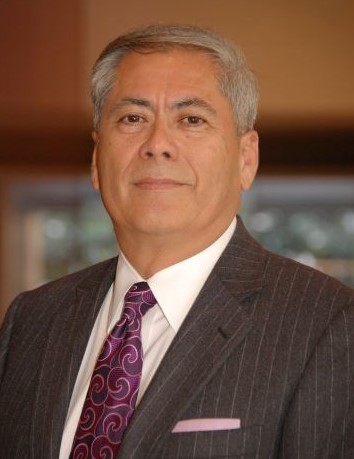 Both restrictions are valid only until October 1, 2021. 
"We're very excited about this—this one's been a long time coming," said Javier Cano, vice president and market general manager of The Ritz-Carlton, Los Angeles and The JW Marriott Los Angeles L.A. LIVE, and who also oversees all of Marriott International's full-service hotels in Los Angeles. "As of the 15th, the governor's directive is that all of the tiered system will be sunsetted and we will have the ability to conduct business the way we conducted it in the past." 
Cano is definitely an authority on the pandemic's effect on the hospitality industry on both a statewide and Los Angeles County level, as he currently serves on the boards and/or executive committees of the California Hotel & Lodging Association, California Travel Association, Hotel Association of Los Angeles and the Los Angeles Tourism Marketing District, as well as being the chair of the Tourism Improvement District of Los Angeles and on the Los Angeles County Resiliency Task Force to represent hotels. 
To Mask or Not to Mask? 
A lingering issue that will continue to impact businesses such as hotels is the continually wavering actions of Cal/OSHA, the state's workplace safety regulatory body, regarding the mandate for employees to wear masks. 
On June 10 in an emergency meeting, the California Occupational Safety and Health Standards Board reversed an earlier decision to require mask wearing in the workplace, and at publication time was set on June 17 to consider having workplace regulations align with the state's consumer/public rules. 
"It becomes that dichotomy where policy gets to be absurd," said Pete Hillan, spokesperson for the California Hotel & Lodging Association. "Let's say you're a hotel staffer and you have to wear a mask, but you're providing services to a guest that doesn't. It seems like coronavirus distinguishes between staff and guests, which doesn't make sense.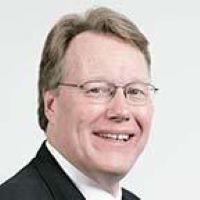 "We're all there to make sure everybody's safe and follow the science," he continued. "And all those [findings] from credible scientific research say there are great numbers. Vaccinations [are up] and infection rates are down, so we're in a great place where we can start loosening those restrictions and still be safe." 
Hillan said San Francisco, which relies on large citywides for the core of its business, will still be challenged until the restrictions for mega events are lifted. 
"Big events are the ones that really drive business, and San Francisco was hurting prior to the pandemic with some of the issues that are germane to street behavior, so it's critical that we get those events open as quickly as possible," Hillan said. 
Following is the situation on the ground in three major California meetings and conventions destinations—Los Angeles, San Francisco and the state capital, Sacramento—as all three ramp-up for the massive June 15 meetings reboot. 
L.A. Ready to Roll 
Los Angeles, the second-largest city in the U.S., hosts a wide range of meetings, with a sizeable number of large meetings held in its many mammoth hotels.  
"It looks like everything's coming together," said Darren Green, senior vice president of sales for Los Angeles Tourism. " We're hoping that later on those capacities are expanded or eliminated, but we don't want to get ahead of ourselves."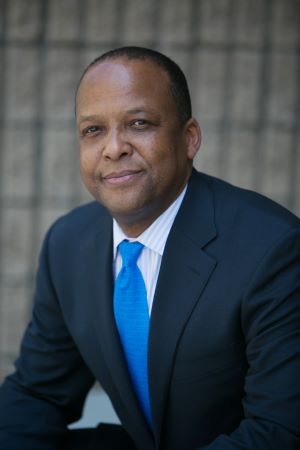 "When I look at our citywides, there are not a lot over that number of 5,000, anyway, so we can definitely host the groups we have coming in so they don't have to be concerned about having that as a prerequisite or requirement," he added. 
Green said the destination was anything but idle during the pandemic, with several major hotels opening or taking the opportunity to renovate. The new and improved product will help ease any worries of compression impacting availability for meetings and conventions. 
"Through all of this, we have a lot of new projects being built throughout the city," Green said. "The hotel projects have kept their momentum through the slow time, so while there may be compression, we think there will be some options with the new hotel projects." 
In the end, Green said L.A. and his fellow California colleagues were wise to take the safe approach during the dark days of the pandemic. 
"We were very cautious and put safety first. We really took the opportunity to educate the county," Green said. "For the industry as a whole, this has been an opportunity to educate others outside of the industry about what we do. And while California, and specifically L.A., was not the first to open, our focus has been on being the safest destination for organizations that want to bring their attendees here. We made that the priority." 
Green pointed out that the destination's partnership with CLEAR to provide CLEAR Health Pass COVID-19 screening for attendees will provide groups with an extra layer of health and safety security if they choose to implement the service.
[Related: 3 Health-Screening Solutions for the Return to In-Person Events]
"Even with these new guidelines, if customers want that additional safety, we will continue to offer it," Green emphasized. 
Green said that L.A.'s tourism and hospitality community should be lauded for stepping up during the pandemic to keep business on the books. 
"I think that right now we're looking at a very strong citywide pace for '22 and beyond," he said. "One of the things we did early on is focus on retention with the groups we have. We have probably over a 75% or more rebooking rate for groups that were scheduled to come in '20 and '21. Between the community and our sales team, they did a fantastic job of retaining groups to come back to L.A." 
San Francisco's On Board 
Even extra cautious San Francisco is joining the party, with Mayor London Breed announcing June 9 that the city will fully align with the state plan that does away with distancing, masking and most capacity restrictions. 
"San Francisco to Fully Reopen Businesses and Activities Aligning With the State's Reopening Plans Beginning June 15," Breed posted June 9 on Twitter after earlier congratulating the city for boasting an 80% vaccination rate and registering the lowest death rate of any city in the country.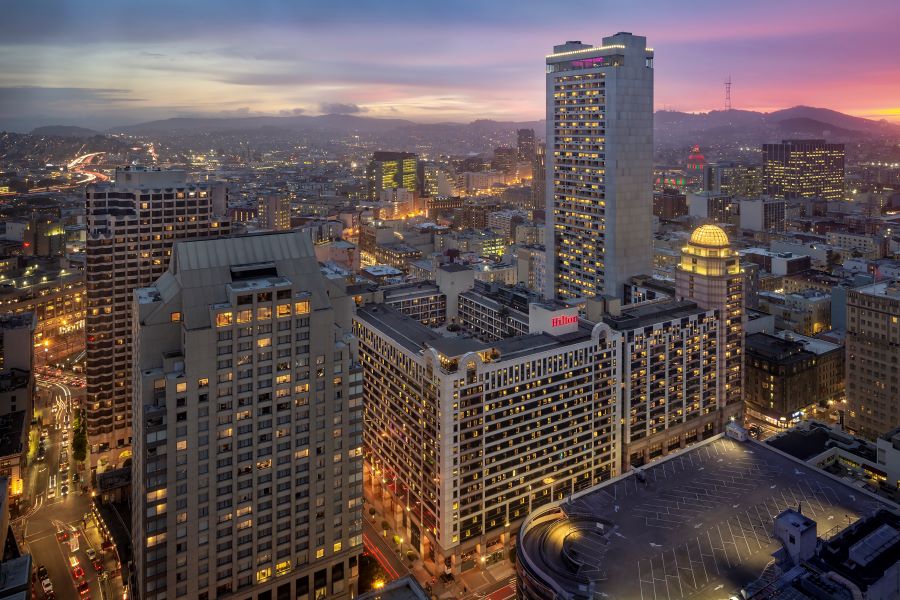 The City by the Bay's largest hotel, and the largest on the West Coast, the Hilton San Francisco Union Square reopened May 24. And like any mammoth hotel that typically deals with large convention groups, the property will be tasked with ramping up fast.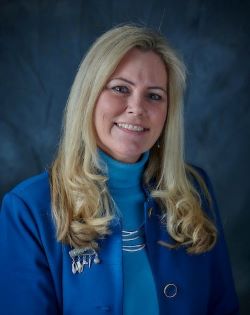 "It had been 14 months since we were closed, so we were really happy to get that going," said Cindy Ramesh, director of sales and marketing for the Hilton San Francisco Union Square and Parc 55 Hilton. "It's going to take time for us to ramp up, for sure, and the city is still in recovery mode, for sure. It's really just leisure travelers now. We are a large hotel and we really need groups and conventions, and we're expecting that to come back in the fall. 
"We have several large meetings on the books and we're booking new ones," Ramesh continued. "We're trying our best and we're really excited that people have confidence again in meeting." 
Ramesh said her properties currently have some smaller meetings on the books in June, July and August, and says the first large ones will occur beginning in September. 
One very positive development for the city is that its hallmark annual event, Salesforce's Dreamforce, a citywide that attracts upwards of 170,000, is moving ahead with its September 21-23, 2021 event. 
[Related: 8 Hottest Offsite Events Options in San Francisco's Mission Bay]
Sacramento Primed for Business 
The state capital of Sacramento found itself in as enviable a position as could be hoped for during the pandemic, as its SAFE Credit Union Convention Center was already offline for a massive renovation and expansion. The city celebrated its opening June 3. 
[Related: Sacramento Is Primed for the Post-Pandemic Era With New Developments]
"We cut the ribbon on our new convention center last week, so in the short term we have the most high-tech convention center in the state," said Mike Testa, president and CEO of Visit Sacramento. "We signed World's Strongest Man [competition] for three years, and oddly enough it opens June 15."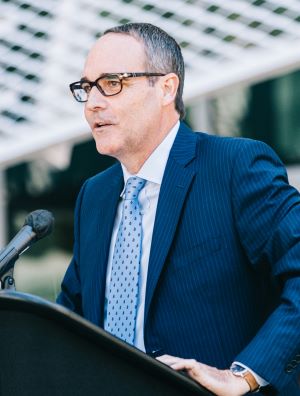 Testa said the strong-man competition is expected to draw some 5,000 people and be held in an outdoor venue in Old Sacramento that will allow for enhanced safety and health protocols. 
Like his California counterparts, Testa is breathing a huge sigh of relief as the pandemic appears to be winding down. 
"Relief is an understatement," Testa said. "We were forced to lay off 14 employees, and we looked at all of our hoteliers and restaurants experiencing the same thing." 
Testa said the impact on the destination's emerging "farm-to-fork" restaurant scene was a huge concern, as Sacramento is strategically positioned in one of the world's top-producing agricultural regions, California's Central Valley, which produces more than half of the fruits, vegetables and nuts grown in the U.S. 
"We've been working with them, because without them we won't come back," Testa said, "but it's finally trending in the right direction." 
Other large events coming up in Sacramento include IRONMAN California, which is scheduled for October 24 and expected to draw some 4,000 competitors. 
Read Next: Pandemic Update: 5 Industry Experts Chime in on the State of the Industry