These Nevada Group Venues Have Stood the Test of Time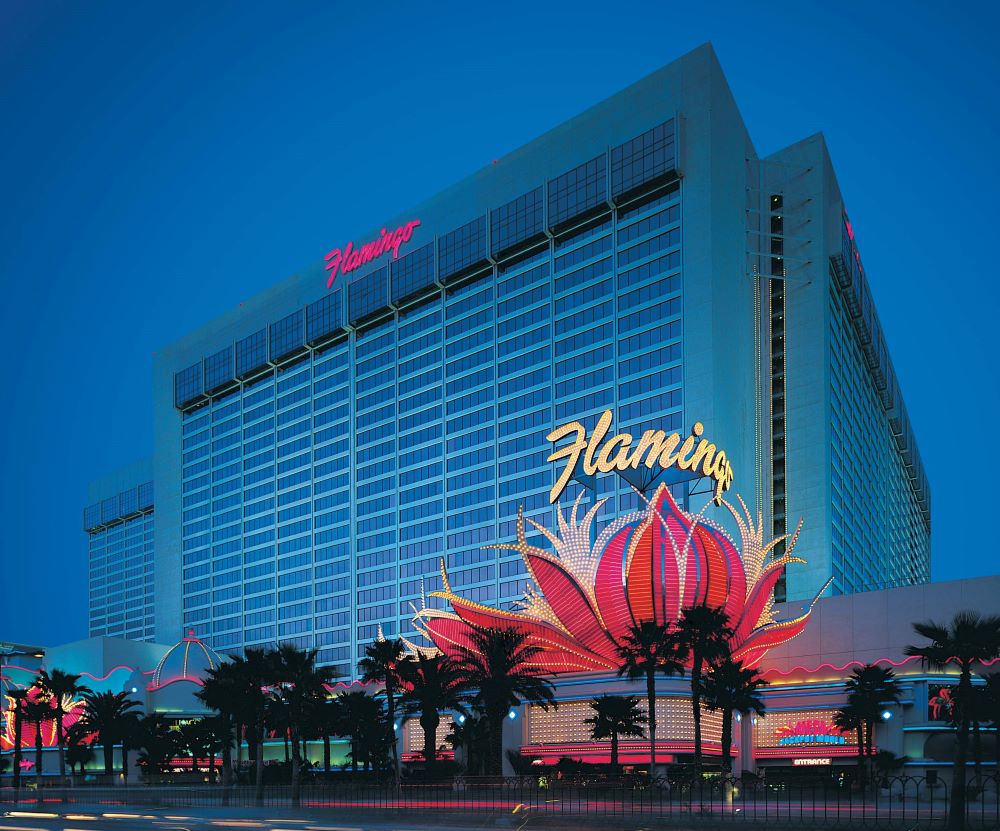 Flamingo Las Vegas. Credit: Caesars Entertainment
At night especially, the Las Vegas Valley views from the top floor cocktail lounges at two of the destination's newest venues, Starlight on 66 at Resorts World Las Vegas and the Legacy Club at Downtown's Circa Las Vegas, look extraplanetary.
That is well in keeping with the futuristic developments changing the look and feel of Las Vegas.
Billed as "an unprecedented leap forward in the future of live entertainment," the estimated $1.8 billion MSG Sphere at the Venetian will also offer a galaxy apart for corporate presentations, meetings and events. Work is currently underway on the 73-ton steel framework supporting the venue's interior LED display and multi-layered audio system. 
Larger than three football fields, the 160,000-square-foot LED screen will envelope audiences in a fully immersive visual environment, with a resolution 100 times sharper than today's HD TVs. Expected to open in calendar 2023, the 17,500-seat venue will also feature 580,000 square feet of exterior LED lighting. 
Putting an updated spin on Frank Sinatra's immortal rendition of Bart Howard's 1954 classic "Fly Me to the Moon," Canadian-based Moon World Resorts Inc. announced plans this October for a $5 billion moon-shaped resort-casino in Vegas by around 2027.
With the clever tagline of "12 people have been there, 7 billion want to visit," the project reportedly will include 4,000 hotel rooms along with generous theater and event spaces and F&B offerings. Themed as an "active lunar colony," programming will include moon buggy explorations of a cratered 10-acre space.
Expanding event capabilities at the AREA15 experiential entertainment district include a super-realistic 4K projection system at the venue's rentable 7,000-square-foot indoor Portal space.
Launched this June, the Las Vegas Convention Center Loop transports delegates in electric Tesla vehicles via tunnels under the newly expanded convention campus. This October, Elon Musk's The Boring Company, which built the pioneering system, received unanimous approval from Clark County to expand the Loop. The proposed 29-mile tunnel system will include 51 stations along the Strip and include stops at Allegiant Stadium and eventually downtown and McCarran International Airport.
Vegas' ever-evolving landscape includes reshuffling the ownership deck. MGM Resorts International is acquiring the hotel operations of The Cosmopolitan of Las Vegas for $1.625 billion in a deal with Blackstone. Subject to regulatory approvals, the transaction is expected to close in the first half of 2022. MGM has also announced its intentions to sell the casino and resort operations of the Mirage Las Vegas, while Caesars Entertainment announced the likely tender of one of its Strip properties next year.
While these and other developments create the Vegas of tomorrow, historical anchors here and across Nevada vitally preserve and uphold the spirit of classic times gone by.
[Related: Gaming Destinations Regaining Ground Lost to Pandemic]
Viva Vintage Las Vegas!
While Nevada's oldest casino is Henderson's original Railroad Pass Club from 1931, El Cortez Hotel & Casino claims rights as the oldest continuously operating gaming establishment in Vegas.
Holding court since November 1941, this East Fremont Street treasure, designed in a ranch-like Spanish Colonial Revival style and adorned with fetching vintage neon signs, was Vegas' first major gaming resort with 59 rooms. "El Co" commemorated its 80th birthday this year by completing a $25 million upgrade, including a revamped casino floor and 200 remodeled premium tower rooms and suites.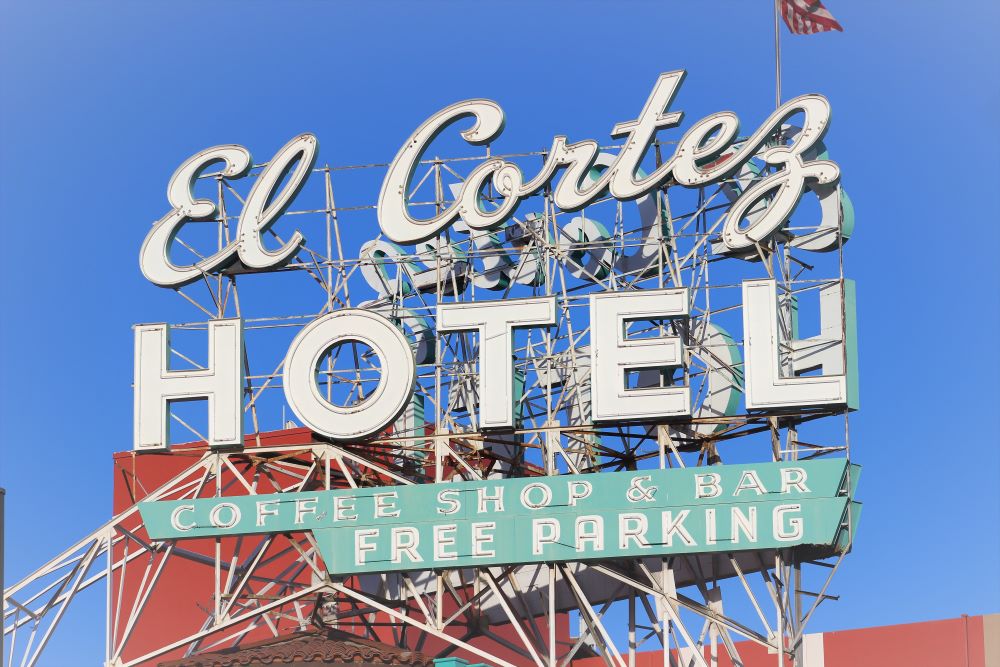 Notably the only standing casino listed on the National Register of Historic Places, the property is also the root of major branches of the Vegas family tree.
In 1963, Nebraska-born John "Jackie" Gaughan (pronounced "gone") purchased the El Cortez, where he lived with his wife Bertie until his passing in 2014. Their penthouse apartment, now the Jackie Gaughan Suite, is one of the most prized rooms in town and can be rented for meetings and events. With other evocative group spaces including the Parlour Bar, heritage draws include original 1941 Vintage rooms and the "Speakeasy Barbershop."
As one of the "Founding Fathers" of Vegas, Gaughan owned, operated or invested in a dozen casinos. Virtually all were downtown, starting with the Boulder Club in 1948. Others included the Pioneer Club, home of iconic neon cowboy Vegas Vic, Golden Nugget and Union Plaza (1971), which turned 50 this year. 
Carrying on his father's legacy, Michael Gaughan owns value-driven group favorite South Point Hotel, Casino and Spa. His own empire-building story includes launching Coast Casinos with Barbary Coast (today The Cromwell), followed by the Suncoast, Gold Coast and New Orleans. In 2004, while constructing the 660-room South Coast, Gaughan sold the company to Boyd Gaming. In 2006, he reacquired South Coast, added two new towers, and renamed it South Point. 
Returning to 1945, a partnership that included mobsters Meyer Lansky and Benjamin "Bugsy" Seigel purchased the El Cortez before exiting the following year with another play in mind. Partnering with L.A. nightclub owner and Hollywood Reporter founder Billy Wilkerson, Siegel aimed to bring the glamour of the Sunset Strip to Highway 91 in Vegas, then dotted with original casinos including El Rancho (1941) and The Last Frontier (1942).
Reportedly named for his red-haired, long-legged girlfriend Virginia Hill, Siegel opened the 105-room Flamingo Hotel & Casino on December 26, 1946. It was the beginning of the mob era in Vegas and the end for Siegel, who was taken out in a 1947 hit allegedly inspired by his mishandling of the Flamingo's construction and opening.
Rechristened the "Fabulous Flamingo" that year, the future Strip's first luxury property changed owners, shape and size multiple times through the decades. 
Gaughan invested in the Flamingo in 1951 before exiting to concentrate on downtown. Memorable enhancements included the dazzling neon Champagne Tower, installed in 1953 and removed in 1967. In 1970, Hilton's acquisition of the Flamingo and the International Hotel (today the Westgate Las Vegas) put Vegas on the path to leisure and business tourism. In 1993, the last vestiges of the original Flamingo were demolished, paving the way for a series of room additions and other upgrades.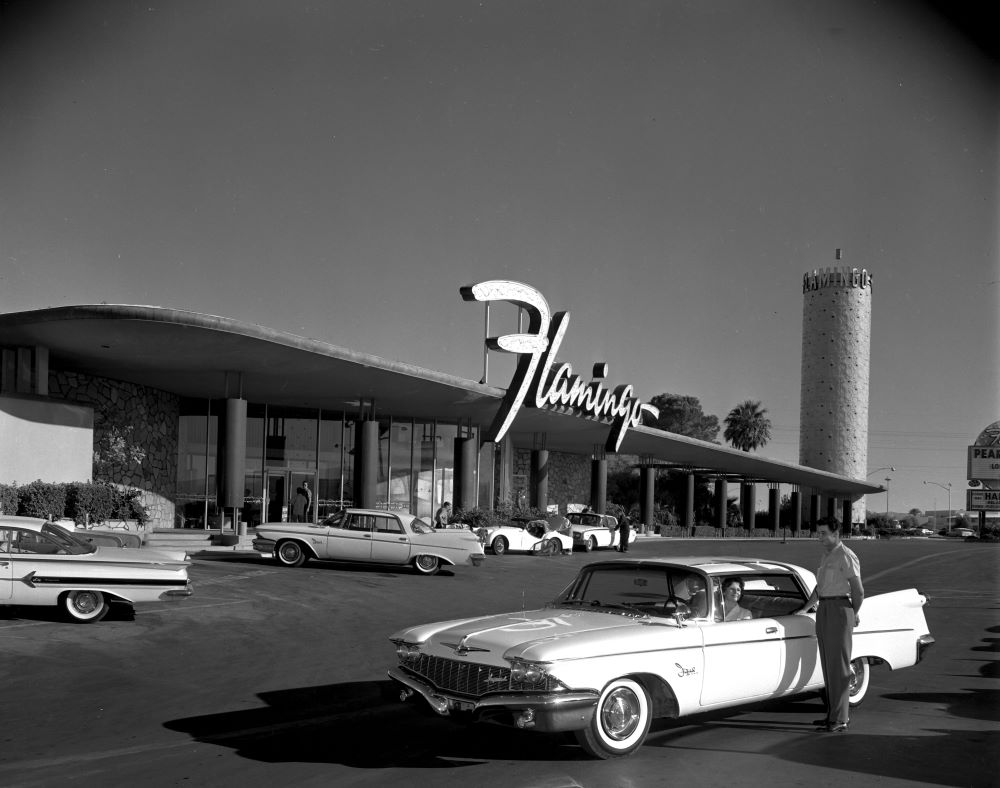 Turning 75 this month, Flamingo Las Vegas Hotel & Casino is the oldest resort on the Strip, but a recent mid-century modern makeover has infused virtually all 3,500 rooms and suites with an exciting retro-chic look. Opened last summer, Bugsy & Meyer's Steakhouse is a triumphant homage to the Flamingo's mobster founders. Group resources range from the 73,000-square-foot Corporate Convention Center and Executive Conference Center to event venues including the Flamingo Showroom and 15-acre Wildlife Habitat.
SAHARA Las Vegas (1952) is another much-modified Strip original, followed in 1957 by Tropicana Las Vegas (acquired last year by Bally's Corp.), Caesars Palace (1966) and Circus Circus (1968). 
Prospects for Planners in Reno
The Silver State's trove of yesteryear properties extends to other group locales. 
Celebrating its 55th anniversary this year, Don Laughlin's Riverside Resort Hotel & Casino was the first gaming resort in the satellite destination of Laughlin, 90 miles south of Vegas. Set on the banks of the Colorado River across from Arizona, the property offers 1,352 newly remodeled rooms and suites and dining and event spaces with scenic river and mountain views. 
In June 1929, Reno introduced its famed "Reno, the Biggest Little City in the World" slogan. Eight years later, in 1937, legendary gaming pioneer William "Bill" Harrah unveiled Harrah's Reno, the original casino in the Harrah's chain. After 83 years, the aging 980-room property was shuttered in March 2020 due to the pandemic. Vegas-based CAI Investments, which purchased the building from Caesars Entertainment and VICI Properties, has announced plan to convert the property into the mixed-use Reno City Center.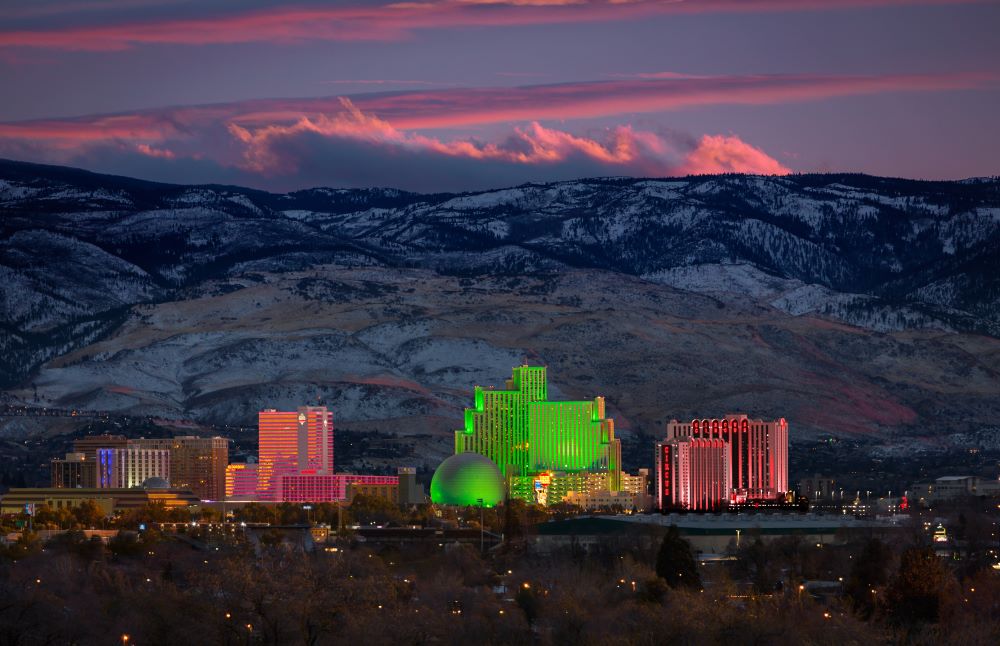 The development is part of a broader strategy to diversify Reno's visitor appeal beyond gaming.
"Quite honestly, Reno has needed a bigger and bolder vision for a long time," Mayor Hillary Schieve told the Nevada Independent in an October 2021 interview. "Downtown has suffered for many years. We need to bring tourism back, but in a different way. I think it's good to have a completely different set of eyes because you have new people coming here."
Meanwhile, Reno's gaming properties are gearing up for a strong group market rebound. 
Along with the privately held Sands Regency, Peppermill, Grand Sierra and Cal-Neva, Reno groups have The ROW Reno. Operated by Caesars Entertainment following last year's $17.3 billion merger with Reno-based Eldorado Resorts, this trio of connected properties includes two longtime anchors, Eldorado Resort Casino (1973) and Circus Circus Reno (1978), along with the younger Silver Legacy Resort & Casino (1995). See the sidebar Q&A with Sales Director Don Goodman on how the trio are positioning for post-pandemic success
[Related: Reno and Lake Tahoe Embrace the Great Outdoors for the Return of Meetings]
Group Staple in Lake Tahoe
Starting in mid-August and not fully contained until October 21, the raging Caldor Fire, which came within a few miles of the towns of Stateline and South Lake Tahoe, forced mandatory evacuations and shutdowns including the local gaming market. Gaming and meetings are now back on at historic mainstays including two Caesars Entertainment-operated properties. 
Opened in 1944 by Sacramento meat dealer Harvey Gross, Harvey's Wagon Wheel Saloon & Gambling Hall was a one-room log cabin housing three slot machines, two card tables, a lunch counter and gas pump. Subsequently evolving into 742-room Harveys Tahoe, Lake Tahoe's landmark first gaming resort offers 25,000 square feet of versatile space. Gems include the 12th-floor Tallac and Zephyr rooms, with spectacular views of Lake Tahoe and the Sierra Nevada Mountains.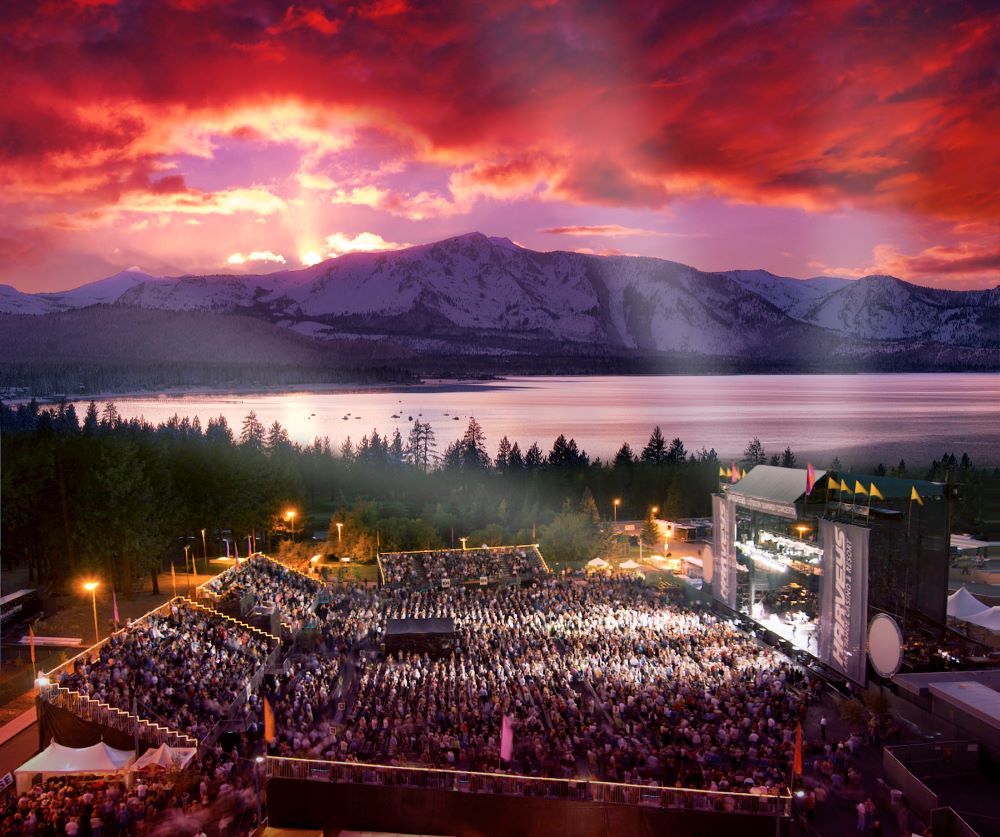 In 1955, 18 years after launching Harrah's Reno, Bill Harrah debuted his second gaming property, 512-room Harrah's Lake Tahoe, in then-sleepy, seasonal Stateline. Groups have 25,000 square feet of flexible space including the 1,100-capacity Sand Harbor Ballrooms. Inaugurated by Red Skelton in 1959, the resort's South Shore Room is a fabled stage for superstar entertainment and special events.
Groups can combine space at the sibling properties for larger programs.
Opened in 1978 as Park Tahoe and acquired by Bally's Corp. earlier this year, 438-room Bally's Lake Tahoe Casino & Hotel offers 14,000 square feet of flexible space. The property sits adjacent to the new 132,000-square-foot Tahoe South Events Center, which is scheduled to open next year.
For tours and events, historic properties in North Lake Tahoe include Thunderbird Lodge, a luxurious Gatsby-esque 1930s estate celebrated as the "Castle in the Sky."  
Henderson: "The City of Destiny"
Although founded on silver, Nevada, which celebrated its 157th year of statehood this October, is rich in at least 20 other mineral deposits. These include magnesium, an essential component of plant and animal life typically tied up in magnesite carbonate. In the 1930s, Nevada Senator Patrick McCarran persuaded President Franklin Roosevelt to fund a magnesium mine in the state. This led to the creation of Basic Magnesium, Inc. 
Located near Las Vegas in the former 1929 settlement of Jerico Heights, renamed Midway City in 1932, the 2,800-acre facility played a critical role in WWII. Employing 14,000 workers at its zenith, the plant produced aircraft, munitions and flares. In 1942, the city was renamed Henderson after former Nevada Senator Charles Henderson.
After ceasing operations in 1947, Basic Magnesium was offered for sale as "war surplus." Salvation came in the form of state legislation authorizing the Colorado River Commission of Nevada to purchase the complex. In April 1953, the city, then covering 13 square miles with a much-depleted population of just under 7,500 people, was officially incorporated as Henderson.
In July 1963, President John F. Kennedy signed the Henderson Land Bill, doubling the city's size by 15,000 acres. Visiting that September, two and half months before his assassination in Dallas, President Kennedy called Henderson a "city of destiny."
Today, Henderson, with 390-room M Resort Spa Casino as its main group base, is the second-largest city in Nevada. 
Other claims to fame include Nevada's oldest casino, Railroad Pass Hotel & Casino. Opened in 1931 as the Railroad Pass Club, the venue, located on the city's outskirts near Boulder City, celebrated its 90th anniversary this August. The famed venue was the fourth to gain a license after gaming was legalized in 1931, but the first to operate after the first three went unused.
Real estate developer Joe DeSimone, who purchased the property from MGM Resorts in 2015, has invested millions in improvements, including breaking ground on an attached Holiday Inn Express Hotel this year.
Earlier this year, DeSimone purchased another Henderson heirloom, the Eldorado Casino. Opened in 1962, the Boyd Gaming property was among the first to market to locals and feature female dealers. DeSimone has similarly committed millions to upgrading the Pass Casino, including plans for a new hotel.
The venue is in Henderson's dynamic Water Street District. Here, groups seeking a change of pace can discover restaurants, breweries and distilleries, along with outdoor entertainment at Water Street Plaza & Amphitheater.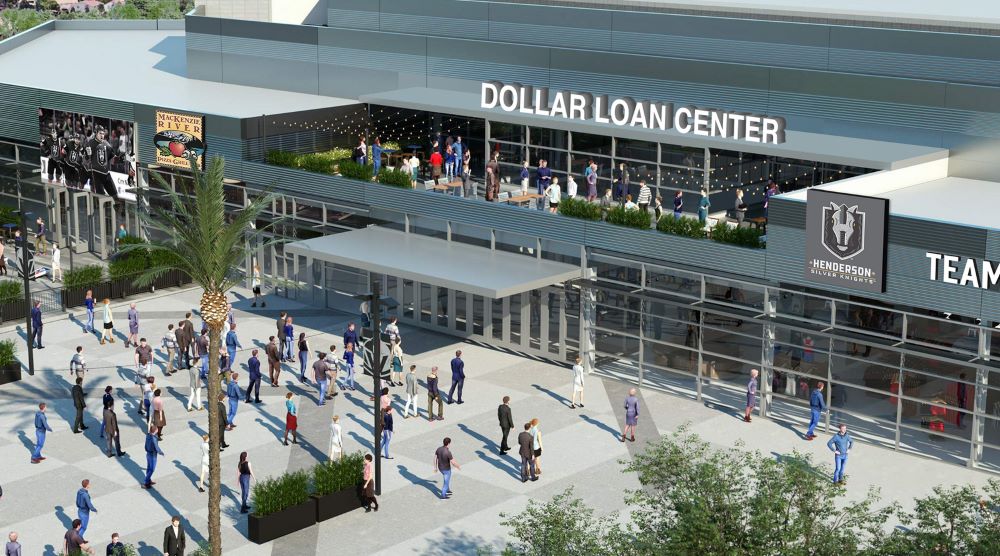 With the NHL's Vegas Golden Knights playing at T-Mobile Arena on the Strip, hockey fans can soon enjoy Silver Knights minor-league action at the new Dollar Loan Center. Scheduled for 2022, the 6,000-seat multi-purpose arena, which reimagined the former Henderson Pavilion, will operate year-round as a venue for diverse event and entertainment programming. 
Plus: Q&A with Don Goodman, Sales Director, THE ROW Reno 
How have meetings and conventions changed this year?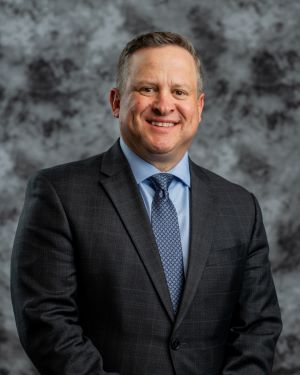 The biggest change is that we are now able to facilitate meetings again in person. The COVID-19 restrictions highly affected our industry, as well as our clients' industries, but we are cautiously moving back towards hosting in person again. Demand is there, and people are ready to reconnect. Of course, we are continuing to take pandemic-related precautions seriously, but we are getting closer to a pre-pandemic way of business every day.
What should planners expect when choosing THE ROW Reno for their next destination to host a meeting/convention? 
More experiences for their attendees. THE ROW Reno is the largest resort in Northern Nevada, boasting 25 restaurants, 23 bars and lounges, five nightspots and a world-class spa. If that isn't enough to fill the attendee agenda, we also sit in the center of downtown, and are within walking distance of Reno's most popular attractions, including the vibrant MidTown District and The Reno Riverwalk District. Plus, we are just an hour from Lake Tahoe, making for beautiful and impressionable retreats and excursions to the mountains during a business trip to Reno. 
Has THE ROW introduced any new systems, technology or programs over the past year to help business leaders plan their meetings? 
As part of Caesars Entertainment, THE ROW Reno has the entire power of the Caesars empire behind its efforts. Having our large sales and convention services team standing by to help with meeting planning takes the stress off our clients' shoulders.
What new trends are you seeing in the meetings and convention industry? 
Although less prevalent than last year, we still have a small percentage of convention delegates that are uneasy about travel, which is expected, but now we are more prepared than ever to accommodate. Like last year, we will continue to offer solutions to promote remote attendance through technology. The all-around trend is healthy. 
For a while, everything was virtual. Now, events are returning in person. Are you seeing a big comeback with in-person meetings or hybrid models? 
The hybrid model is still being utilized, but with lifted gathering restrictions in Nevada, remote attendees are decreasing. Meetings are back, and the next couple of years look very promising.
How has THE ROW Reno had to pivot with all the changes in the meeting and event industry? 
The meetings industry is not that different now than it was pre-pandemic. The changes are the same that are expected in everyday life. Wear a mask when mandated, keep more distance between people, keep touch points as few as possible, and of course, keep washing your hands. The rules are the same everywhere. The meetings industry is simply evolving with the rules of society. 
Anything else new or changed at THE ROW Reno that planners should know?
With the Silver Legacy's room renovation now finished, THE ROW Reno is nearly 90% complete in the renovation of its 4,000 rooms and suites. This, along with the addition of Ichiban Japanese Steakhouse to our already abundant selection of dining experiences, and the emergence of Caesars Rewards and Caesars Sportsbook, is just a taste of what is new at THE ROW Reno. 
Connect
City of Henderson
(702) 267-2323
Lake Tahoe Visitors Authority 
(775) 588-5900
Las Vegas Convention and Visitors Authority
(702) 892-0711
North Lake Tahoe CVB 
(530) 581-8703
Reno-Sparks Convention and Visitors Authority 
(775) 827-7600
Read this next: New and Improved Meeting Offerings Set Las Vegas Up for Success