Why DC Is the Nation's Capital of DEI Tourism and Events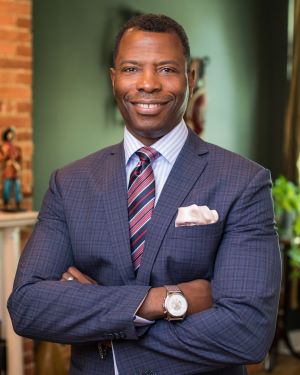 DEI, or diversity, equity and inclusion, has become an issue of paramount importance in the meetings and events industry and throughout U.S. business and culture.
And this recognition of the hard work that must be done to create a truly equitable nation that lives up to its promise is even more relevant for groups traveling to its capital. DEI is a bedrock principle for the capital city's DMO, Destination DC (DDC), which is led by Elliott L. Ferguson II, who is also a leader of meetings industry efforts to create a more inclusive and equitable environment that looks to the future while systematically deconstructing the barriers that have been in place for underrepresented Americans.
"As a country, especially after 2020, we're more galvanized than ever to focus on diversity, equity and inclusion, and focus on American history, good and bad, and in the workforce, the pyramid of employment," Ferguson said. "Meetings that are coming to this city are asking the questions about diversity in the same way they're asking about sustainability and other [issues], and D.C. is a place in America where the national and global community comes to express their First Amendments rights, from the March on Washington to everything in between."
DEI in DC
To move the needle, Destination DC recently welcomed 14 DEI Fellowship Business Members and placed two apprentices with leading nonprofit hospitality DEI organization Tourism Diversity Matters, for which Ferguson serves on the board. The program supports local businesses owned by people of color, LGBTQ+, women and persons with disabilities, offering them a free one-year membership to DDC so they can access marketing support and networking opportunities.
[Related: 20 Meetings Trendsetters Who Stepped Up When Their Industry Needed Them Most]
"The inaugural opportunity for us is looking at organizations in hospitality that have a diverse background and offer them opportunities, spend time with them and guide them through the process of maximizing membership, making sure the smaller companies that don't have the financial wherewithal can take advantage of opportunities to get a piece of the pie that is the $8 billion hospitality industry in D.C. alone," Ferguson said. "Restaurants, service providers, flower shops, photography…anyone and everyone that is interested in maximizing in financial opportunities involving meetings, leisure and business travel."
DDC also launched a "DEI District" in 2021 that provides curated content for visitors to experience the District through a DEI lens and support Black-owned businesses in the city.
And the diversity of D.C. in terms of meetings and events branches out much farther than just U.S.-focused options.
"We have over 180 embassies representing people from a variety of backgrounds—we love to promote that we have the largest population of Ethiopians outside of Ethiopia," Ferguson said, offering a unique option for groups who may consider having an event in conjunction with one of its many embassies. "We are probably one of the most diverse cities in America when it comes to representation of people from all over the world."
In the spirit of promoting DEI-related meeting options in the Greater Washington, D.C., area, following are three venues that are notable for meetings and events.
[Related: Greg DeShields Brings a Career Dedicated to DEI to Tourism Diversity Matters]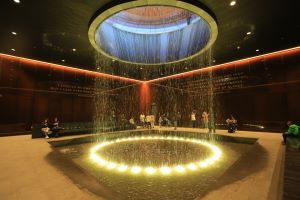 Smithsonian National Museum of African American History & Culture (NMAAHC)
Devoted to the documentation of African American life, history and culture, more than 40,000 artifacts are displayed at NMAAHC. Several of the museum's venues are available for event rental, including the Entry Level (2,500, reception; 400 seated), with views of the National Monument; Concourse Atrium (350, reception; 200 seated); 350-seat Oprah Winfrey Theater; Corona Level Gallery Balconies on levels 2, 3 and 4; and the Solomon Brown Suite (100, reception; 70 seated) & Terrace (200, reception; 60 seated).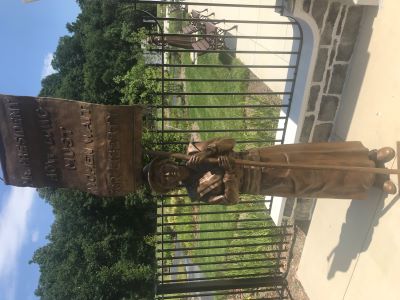 Turning Point Suffragist Memorial; Workhouse Arts Center & Lucy Burns Museum
These Fairfax County venues, located near each other in Lorton, Virginia, shed light on the incredible sacrifices women made to gain their right to vote. The 1.6-acre memorial features the original White House gates suffragists protested in front of in 1917 and is on the grounds of the Workhouse Arts Center & Lucy Burns Museum, which honors the troubled 91-year history of the former Lorton Prison Complex, which played a pivotal role in the passage of the 19th Amendment (which codified women's right to vote) due to the mistreatment of its leading suffragist prisoners. The waterfront River View Event Center, located next to the memorial, can host 425 seated.
[Related: Virginia's Fairfax County Emerges on the Meetings Scene]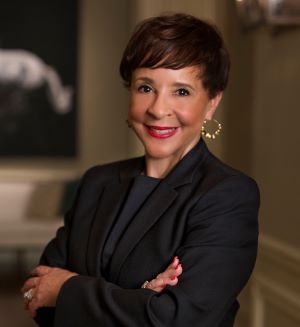 Salamander Resort & Spa
Owned by Black Entertainment Television network co-founder Sheila Crump Johnson, the first African American woman to attain a net worth of over $1 billion, this 340-acre horse country resort in the quaint Loudoun County town of Middleburg is an equestrian paradise and also offers more than 30,000 square feet of meeting space. The refined equestrian atmosphere of the resort lends also itself to myriad outdoor meeting spaces in the beautiful rolling countryside.
[Related: Virginia's Loudoun County Offers Myriad Meetings Options]
Latest + Greatest
Washington, D.C.
AC Hotel Washington DC opened in January between the Capitol Hill neighborhood, Navy Yard and National Mall. The hotel offers 2,300 square feet of meeting space, 225 guest rooms, including several with private balconies and views of the Capitol, and a large rooftop restaurant and bar named Smoke & Mirrors that can accommodate 200 people indoors and another 150 outdoors.
citizenM Washington DC NoMa is scheduled to open in May near the NoMa/Galludet Metro station and Union Market. The 292-room hotel is the second citizen in the District and will feature a ground floor restaurant and bar, fitness center and seven small, stylish meeting rooms that are fitted with a Smart TV, Clickshare, Apple Wireless, Windows Wireless, HDMI and VGA and designer furniture.
Fairfax County
Archer Hotel Falls Church, sister property of the recently opened Archer Hotels Tysons, opened in the trendy Mosaic District of Falls Church, Virginia, 10 miles from the nation's capital and a short walk to the Dunn Loring-Merrifield Metro stop. The 148-room urban chic property offers two meeting rooms.
Loudoun County
Tru by Hilton Ashburn One Loudoun opened in January. The 125-room hotel is located in Ashburn, Virginia, 25 miles west of Washington, D.C., and 15 minutes from Dulles International Airport, in the new One Loudoun lifestyle and residential precinct, which features pedestrian malls, restaurants, shopping and residential apartments.
National Harbor
MGM National Harbor will welcome Diablo's Cantina, a Mexican restaurant that features an assortment of cocktails, curated margaritas and popular specialties like street tacos, enchiladas and fresh guacamole. The property also unveiled its spring/summer Conservatory, a 15,000-square-foot space that will feature an oversized cherry blossom tree, through September 10.
Read Next: 4 Sports Venues for Memorable Events in Washington, D.C.