Washington, D.C.'s Food Scene Delivers International Inspiration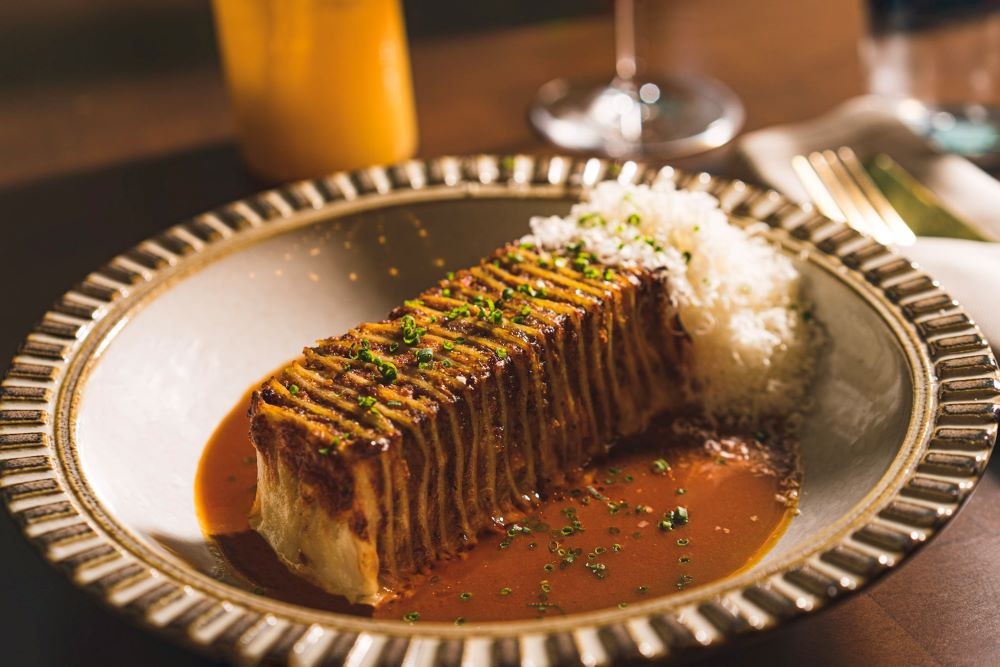 L'Ardente 40-layer lasagna. Credit: Mike Fuentes Photography.
As the capital of the U.S., with scores of foreign embassies and workers, Washington, D.C., understandably excels in offering some of the most diverse cuisine in the world. From ethnic eateries to fine dining and its traditional, old school see-and-be-seen steak-and-potatoes restaurants, the District is a dining destination like few others.
"I think the really cool thing about the D.C. food scene is just how international it is. This is the capital of the United States and you have so many embassies here, and immigrants," explained Jessica Sidman, food editor for Washingtonian, which covers all things D.C. "Ethiopian, Salvadoran Indian, Afghan. I can go on and on—we've got it all here."
[Related: Why DC Is the Nation's Capital of DEI Tourism and Events]
Old School and New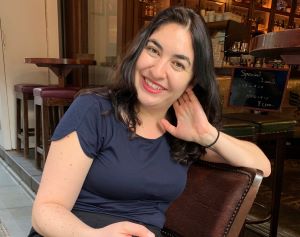 Through the years, D.C. acquired a reputation for old school, "politico" restaurants where political power players carved out deals while carving into red meat, but that's all changing, while still offering the tried-and-true favorites, according to Sidman.
"The classic D.C. institution is Old Ebbitt Grill, which is right by the White House and one of the oldest restaurants in Washington, with classic wood paneling and a comfortable vibe," Sidman offered. "It gets a lot of tourists because it's near the White House and [National] Mall, but the thing I love about it is it's popular with locals, too. And you'll find a lot of chefs there for the late-night oyster bar and raw bar.
"D.C. in past decades has really had the reputation of a steak-and-potatoes town, but if you haven't been here recently, it's really evolved beyond that," Sidman continued. "There are a number of emerging neighborhoods with food makers and distilleries and all that stuff."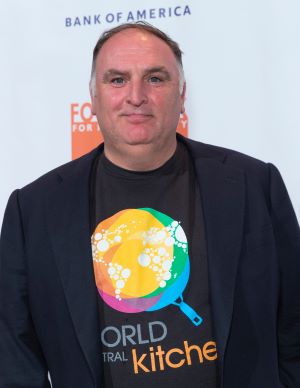 Sidman singled out Jose Andres, the humanitarian chef-owner of World Central Kitchen, as a D.C. success story that has inspired diners and fed the needy throughout the world.
"He also has so many restaurants here in D.C.," she said. "My personal favorite is Jaleo, a Spanish tapas restaurant. It's really the restaurant that popularized tapas in the D.C. region, and it's still going strong after all these years and has locations all over the world."
Sidman recommends sampling some of Jaleo's croquetas, perhaps with one of the restaurant's signature gin and tonics, when in the Penn Quarter neighborhood.
"Other Jose Andres restaurants include Zatinya, which is more Mediterranean and Greek; Oyamel, for modern Mexican—where you'll find Jose's famous Salt Air Margarita; and the most recent debut, The Bazaar, at the Waldorf Astoria, which has an avant garde, modern style with a soaring atrium that was previously the Old Post Office, right on Pennsylvania Avenue between the White House and U.S. Capitol," she said.
Destination DC can arrange for dine-around programs that allow attendees to select restaurants located near each other in a neighborhood. One popular option combines restaurants operated by Andres: Jaleo, Oyamel, Zatinya and China Chilcano.
[Related: In Washington, D.C., Hospitality and DC Central Kitchen Show How Food Can Change the World]
Food Halls and More
Sidman said D.C. has also embraced the food hall craze, which offer scores of different eateries representing cuisine from around the globe, and that can also be rented as buyouts or partial buyouts for groups.
"Union Market is a big food hall—Washington has so much great diversity and international flavors and this is a great place to go and sample it all, widely," Sidman said. "There's a New York-style deli, soda shop, tapas, pastas, a seafood counter, dumplings and barbecue. A second food hall, La Cosecha, is next to it and all Latin-focused, with tacos, empanadas, along with Michelin-star restaurant El Cielo, a coffee shop, a Peruvian sandwich shop, a South American wine bar and a Latin-inspired cocktail bar that's fantastic. The whole area has really so much stuff even beyond those two food halls. There's so many restaurants there and it's relatively close to the Capitol."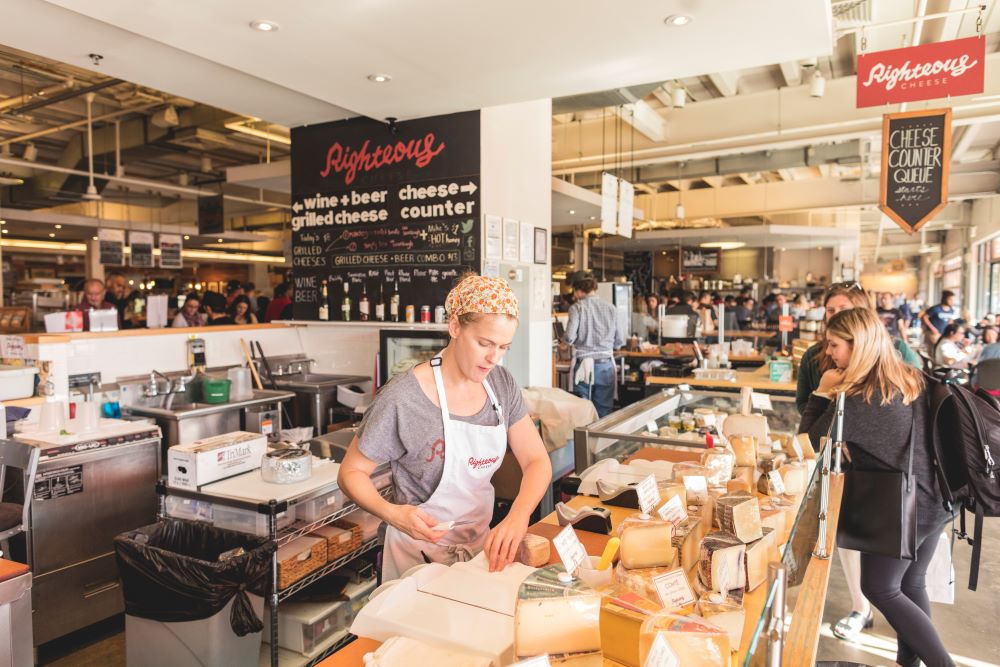 The Hot New Dining Destination Sidman said that an emerging neighborhood, The Wharf, is a new waterfront development in southeast D.C. with a boardwalk, historic fish market and plenty of opportunities for some aspirational gazing at the luxe yachts in the harbor.
"There's so many new restaurants there as well, many of which would be great for groups," she said. "One that has gotten a lot of acclaim is Moon Rabbit, which is modern Vietnamese."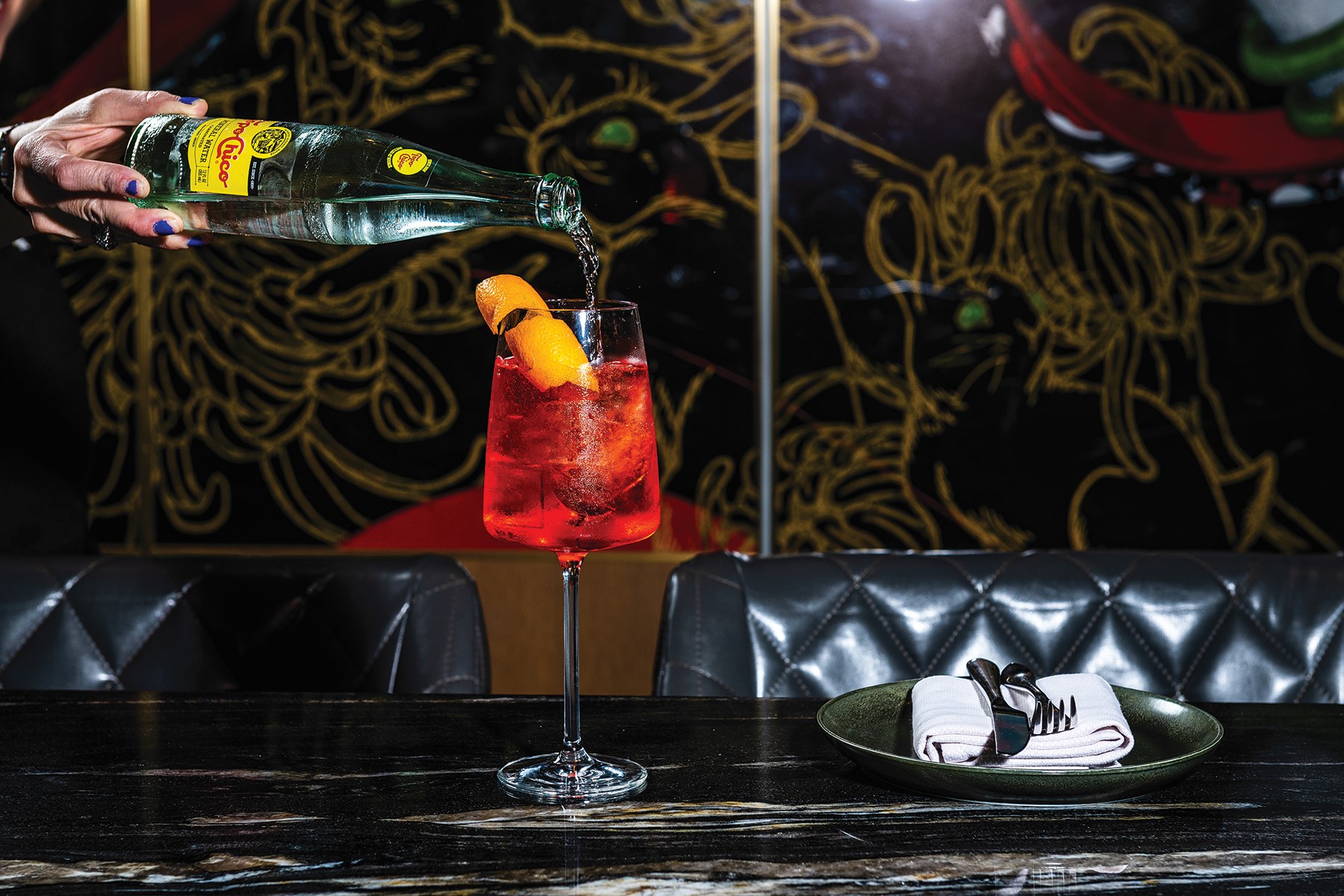 Perhaps the District's most popular restaurant destination, other standouts in The Wharf include Del Mar de Fabio Trabocchi, a fine-dining Spanish seafood-centric restaurant from chef Fabio Trabocchi, who has a lot of high-end restaurants in D.C. that are very popular with celebrities and politicos, and which offers a lot of private dining rooms.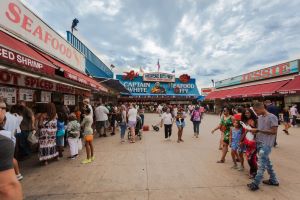 The Wharf's more than 62 food and beverage venues range from casual to upscale and includes two Gordon Ramsay venues, Fish & Chips and a Hell's Kitchen; Hank's Oyster Bar and Rappahannock Oyster Bar; ilili, serving a modern take on Lebanese-, Levantine- and Mediterranean-inspired cuisine; Whiskey Charlie, with a rooftop bar and cocktail lounge affording spectacular views of the water; and Union Stage, Washington, D.C., a state-of-the-art live music venue and tavern located directly below the Hyatt House and Canopy hotels.
Major acts play to crowds at The Anthem, an acoustically superior, 3,200-seat concert hall with 54,000 square feet of lobby and seating areas that can be rented for events. The industrial-chic Anthem is imminently flexible, too, as the venue says it can remove up to 90% of the seating for events.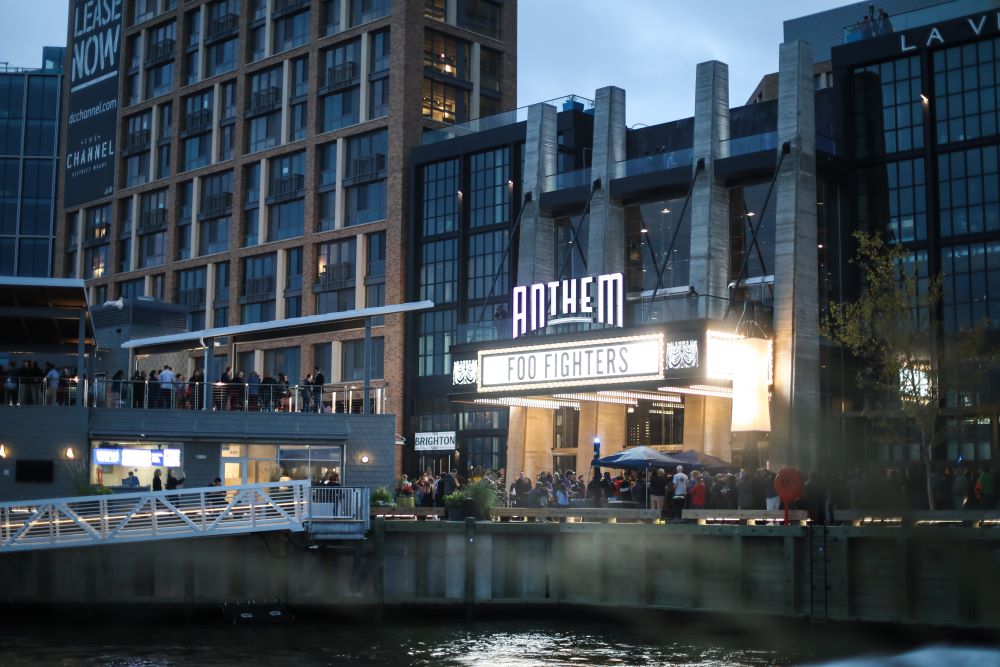 "The Wharf just doubled in size with new restaurants and The Anthem music venue, and there's also a lot of hotels down there," Sidman offered.
[Related: New and Renovated Washington D.C. Hotels and More Eastern News]
Quaint and Conventional Quarters
Sidman said quaint neighborhoods such as Shaw, Mount Pleasant and Georgetown are also good options.
"Georgetown is having a bit of a resurgence with its dining options, with a lot of new and exciting stuff happening," she said. "If people haven't been in a while, it's worth a revisit. The waterfront is beautiful and it's an amazing place to walk around in general."
For groups convening at the Walter E. Washington Convention Center, the Unconventional Diner may actually be the most conventional choice.
"The Unconventional Diner is kind of exactly what it sounds like," Sidman said. "It's attached to the convention center complex, so for groups that are in town for a convention that is a super convenient option. It's a something-for-everyone menu with a lot of comfort food, but with a 'chef-y' twist, if you will, from classic fried chicken to meatloaf to chicken parm, and it's open for breakfast, with great pastries and desserts."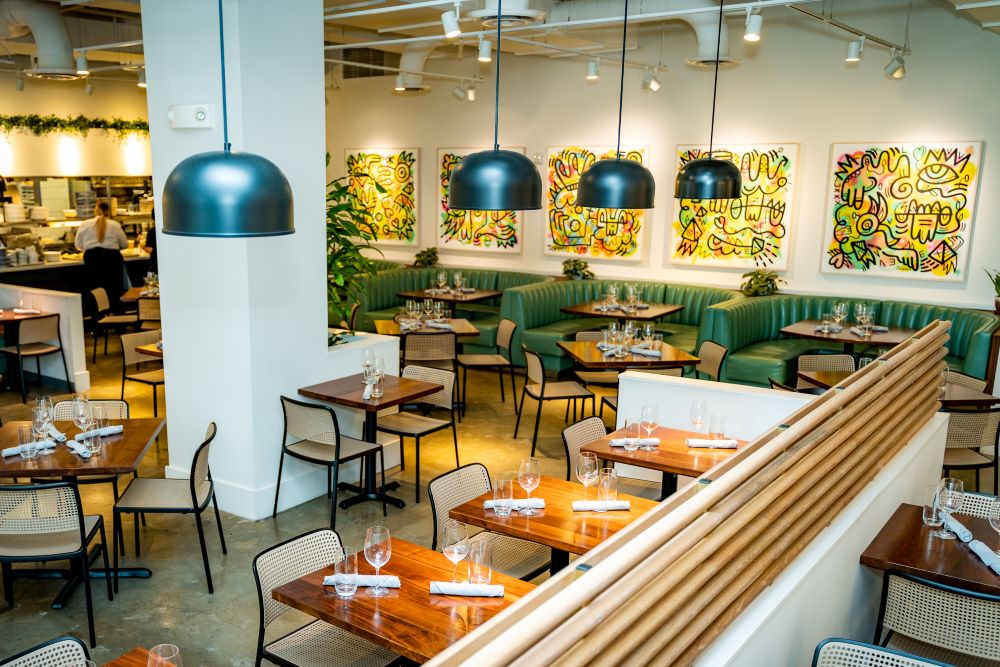 Jessica Sidman's D.C. Group Restaurant Recommendations
Following are some recommendations from Washingtonian Food Editor Jessica Sidman on restaurants that can appeal to a wide range of tastes:
Old Ebbitt Grill
One of Washington's oldest restaurants, located right near the White House. It's a classic DC institution that's popular with both visitors and locals—you'll even spot chefs there for their popular late-night oyster happy hour.
Unconventional Diner
Elevated comfort food near the convention center. It has a little something for everyone, from classic fried chicken and meatloaf to Lebanese fried rice or kale nachos, plus great desserts.
Jaleo
A flagship Spanish tapas restaurant in Penn Quarter neighborhood from chef and humanitarian Jose Andres. He also has other restaurants that would be great for groups: Zaytinya (Mediterranean), Oyamel (Mexican), China Chilcano (Japanese-Chinese-Peruvian) and the newest, The Bazaar.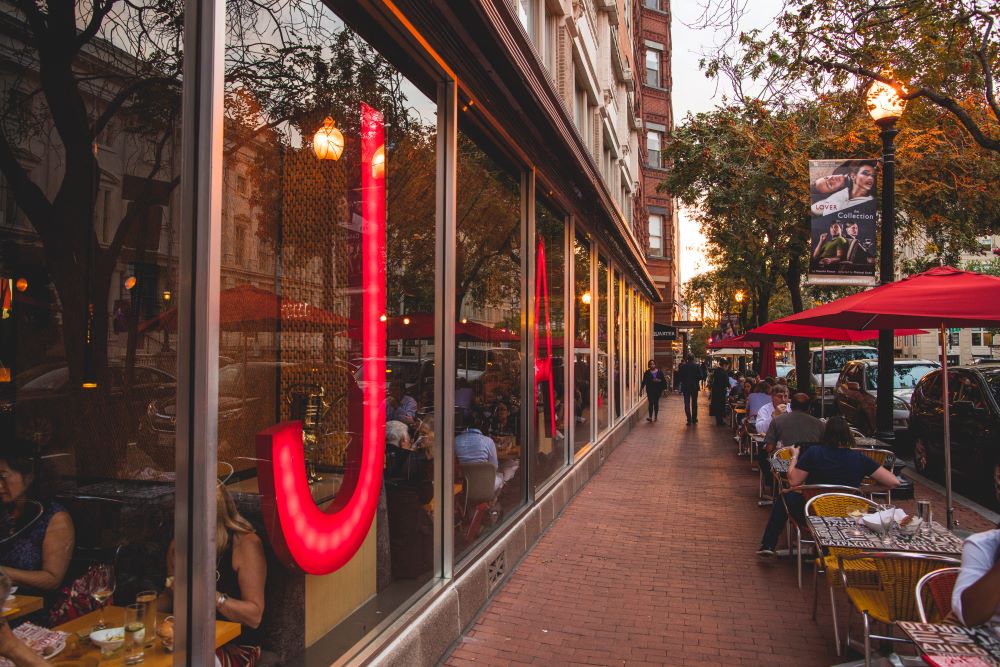 L'Ardente
This "glam Italian" restaurant is known for its 40-layer lasagna, which is very decadent but a must-order if you go there. It has high ceilings and a pizza oven covered in gold leaf, with a very exciting, lively dining room. This is also a bit of a power spot. If you go, you might spot your senator there.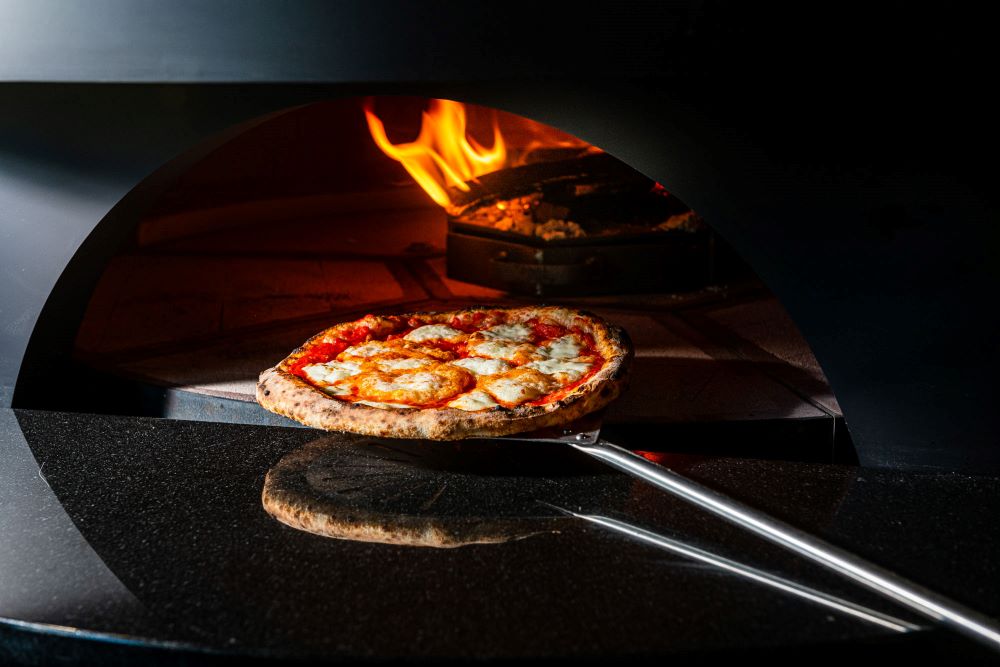 Union Market District
A food hall with everything from barbecue to dumplings and so much more, and also offering a wide range of unique event venues for group rental.
La Cosecha
A food hall with a Latin bent near the Union Market. Also home to the Michelin-star restaurant El Cielo. The South American-style wine bar and Latin-inspired cocktail bar are fantastic.
New Mobil: 8 Great D.C. Restaurants
Eight D.C. restaurants will be added to the 2023 Michelin Guide Washington, DC, with the guide's coveted stars at publication set to be awarded in late spring.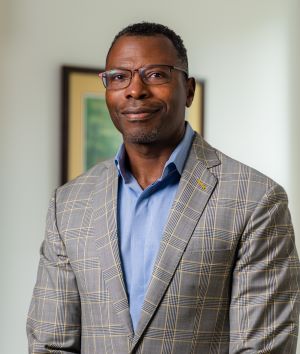 "Adding eight more of Washington, D.C.'s impressive restaurants to the 2023 Michelin Guide highlights the city's innovative and diverse dining scene," said Elliott L. Ferguson, II, president and CEO of Destination DC, in a press release announcing the additions. "Meeting attendees don't have to go far from the Walter E. Washington Convention Center to try a variety of international dishes from Caribbean to Korean to Italian and Peruvian. And corporate and small groups can tap into D.C.'s Michelin-rated event spaces available for memorable private dining."
The eight new additions are:
Bar Spero, in Capital Crossing
Opal, in Chevy Chase
Causa, in Blagden Alley
Mandu, in Mount Vernon Square
New Heights, in Woodley Park
St. James, on 14th Street
Tigerella, in Foggy Bottom
La Tejana, in Mount Pleasant
According to Destination DC, the Greater Washington Michelin guide includes 129 restaurants, 24 of which have received a Michelin star, with another 36 included on Michelin's Bib Gourmand list, which ranks restaurants where diners can enjoy a meal for under $40. 
[Related: Destination DC's Elliott Ferguson II on the Role of DMOs on DEI]
Connect
Destination DC 
(202) 789-7000 
Read next: More Meetings and Events F&B Coverage