2022 Meetings Trendsetters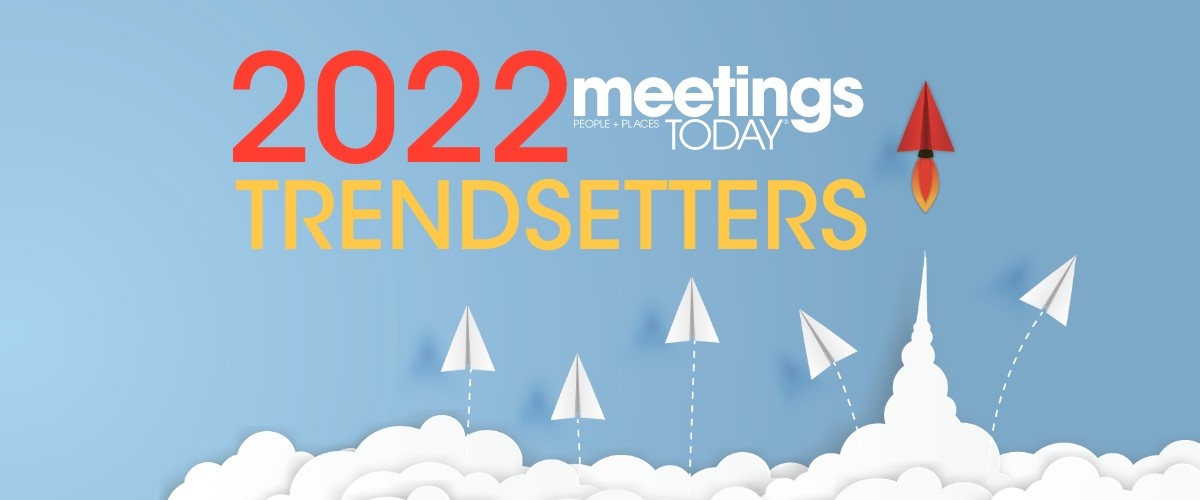 Did we miss a Trendsetter, in your opinion? Go here to register your vote for next year's Meetings Trendsetters!
The meetings and events industry has undergone transformative change, and these 20 industry professionals have helped to keep pushing forward through the chaos. From DEI and sustainability to reinventing their events, and striving to maintain some semblance of normality as the world around them bears the brunt of an invasion, these colleagues have risen to the challenge. Congrats to the Meetings Trendsetters class of 2022! 
1. Gary Murakami 
Vice President of Sales & Industry Relations // Teneo Hospitality Group 
CONTRIBUTION: Fostering DEI; leadership on industry boards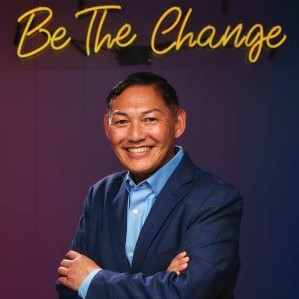 Inspired by his mother's job as a frontline hospitality worker, Murakami now finds himself as a leader in the meetings and events world in his role leading Teneo Hospitality Group's industry outreach effort. Murakami, a 25-year industry veteran, recently finished a stint as president of MPI's Northern California chapter as well as a term on the PCMA Foundation's Board of Trustees. He also has a seat on the EIC's Equity Task Force and is on the executive board of the LGBT Meeting Professionals Association. He is a past chair of the International Gay and Lesbian Travel Association and is one of many influential industry leaders championing the increasing influence of Asian/Pacific Islanders in all facets of the hospitality industry. 
Related content
2. Britta Ehnebuske 
Director of Virtual Events // MeetGreen 
CONTRIBUTION: Leader in the sustainable and virtual meetings segment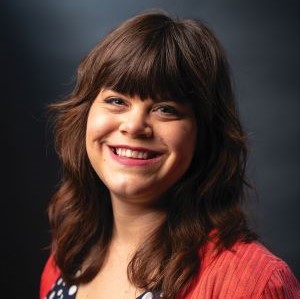 As a champion of sustainable events for over 15 years with MeetGreen, Ehnebuske brings a passion for both environmental and social initiatives to the firm and all her clients. As a leader in and advocate for virtual event technology, she ensures client events are inclusive, accessible and diverse, especially when attendees cannot meet in one location. Britta brings the same enthusiasm to in-person meetings, including implementing creative solutions for sustainable food and beverage challenges and fighting food waste onsite. 
Related content
3. Kristen Adamo 
President & CEO // Providence Warwick CVB 
CONTRIBUTION: Using communication expertise to advocate for the tourism industry and lead her city's recovery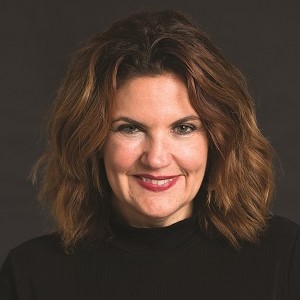 Relying on her communications experience, Adamo made advocating for Providence's tourism industry her mission during the pandemic, leveraging media relationships and focusing on local marketing to tee the city up for recovery. With a reduced staff and hotels losing 70% of revenue in 2020, Adamo spearheaded dozens of advocacy initiatives and deepened relationships with stakeholders. Recently, with Gov. Daniel McKee, an $8 million grant fund for hospitality sector businesses was announced; the CVB is back to nearly full staffing; she helped launch "One Team Initiative," which brings PWCVB and Rhode Island Convention Center into a more unified sales and service team; welcomed groups back to 80% of pre-pandemic levels; and is named one of Providence Business News' "10 Most Influential People" for 2022. 
Related content
4. Dr. Krzysztof Celuch 
Professor, Consultant // Nicolaus Copernicus University 
CONTRIBUTION: Industry activism/support countering Russian invasion of Ukraine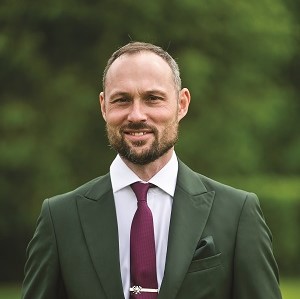 A longtime leader of Poland's MICE industry, Dr. Celuch was named a Meetings Trendsetter in 2015 for his work at Warsaw School of Tourism & Hospitality Management as well as leading the Poland Convention Bureau. The dire situation his colleagues in neighboring Ukraine are experiencing has resulted in him taking up the mantle of educating the industry about the Russian invasion and leading efforts to help its victims. Working with Lviv Convention Bureau's Sofiya Kayinska, he co-produced the GMID United for Ukraine marathon with the MPI Foundation and MPI Poland Chapter that funneled $30,000 to help Ukrainian hospitality industry students continue their education, including accommodations and logistics, in Poland as the war rages on. 
5. Sofiya Kayinska 
Acting Director // Lviv Convention Bureau  
CONTRIBUTION: Industry activism/support countering Russian invasion of Ukraine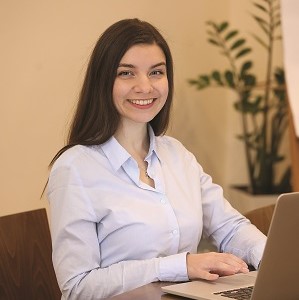 Assuming the position of acting director of Ukraine's Lviv Convention Bureau in January 2022, the late-February Russian invasion of her country changed the lives of everyone in the DMO and nation. Kayinska and her bureau colleagues have been informing the international meetings and events community about its horrors ever since, with highlights that have included taking part in webinars and in-person conferences; an online GMID United for Ukraine marathon with Polish colleague Dr. Krzysztof Celuch; fundraising for two Ukraine initiatives (one with MPI and one with PLAST Ukraine); and contributing to the Lviv Media Center in the midst of combat. 
6. Reina Herschdorfer 
Director of Marketing, National Meetings & Events // Caesars Entertainment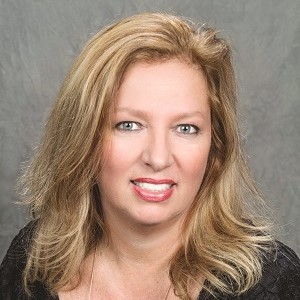 CONTRIBUTION: Keeping the CAESARS FORUM dream alive 
Sure, a lot of people had to deal with high amounts of stress during the pandemic. But imagine having your new flagship meeting venue all ready to open, successful roadshows across the country in the books, and then have the rug pulled out from under you by the pandemic, mere days before the big reveal. That's what Herschdorfer and her colleagues at Caesars Entertainment had to navigate with CAESARS FORUM. Somehow, she and her team kept industry interest kindled, and when Vegas opened up, high-profile shows such as MPI WEC, the NFL Draft, Cvent CONNECT, PCMA Convening Leaders and ConferenceDirect APM were held there. 
Related content
7. David Kliman 
President //  The Kliman Group 
CONTRIBUTION: Creation of new  high-level corporate leader network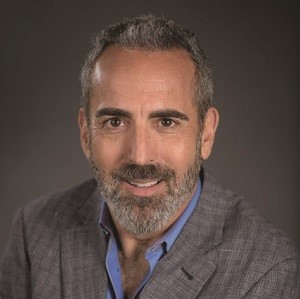 Always in the conversation when it comes to collaborating to address the most challenging issues facing the meetings industry—especially when they relate to DMOs—2017 Trendsetter David Kliman is getting another doff of the cap because of his work co-founding Event Leaders Exchange (ELX; www.eventleaders.com), a network of senior event leaders that shares best practices, industry research and networking opportunities, and joins forces on industry initiatives such as DEI and sustainability. ELX's steering committee features senior event leaders from global heavyweights such as McDonald's, Microsoft, Siemens, Cisco Systems and Wolters Kulwer. 
Related content
8. Kevin Iwamoto 
Chief Customer Officer // BIZLY Inc.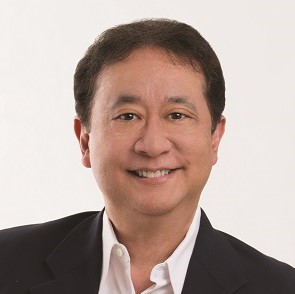 CONTRIBUTION: DEI advocacy and industry scholarship support 
Responding to the disturbing rash of hate crimes against people of Asian descent in the U.S., Iwamoto is one of several API meetings and events leaders who have stepped up to address both the violence and also counter what is described as the "invisibility" and lack of leadership opportunities for Asians in the industry. Iwamoto has also personally funded several scholarships via MPI that help create access to education and industry events for junior and DEI industry professionals. He also funds a scholarship endowment for the University of Hawaii's Travel Industry Management school. 
Related content
9. KiKi L'Italien 
CEO & Host // Amplified Growth + Association Chat 
CONTRIBUTION: Community and innovation champion for the association industry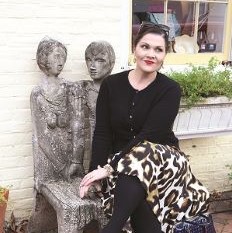 L'Italien, a 20-plus-year association industry veteran, connects with over 72,000 individuals monthly through her Association Chat community, podcast and blog. She inspires viewers with new ideas and technologies for innovative thinkers and regularly challenges the status quo by asking the questions that others are afraid to ask. A longtime meetings industry veteran, and 2017 Trendsetter, she also serves as a senior consultant for Tecker International. L'Italien has served as an advisor for event tech companies, produced over 64 Association Chat podcast episodes in 2021, and is currently developing a new series of online events consisting of nothing but IGNITE–style talks featuring individuals sharing an idea or wish for the association community about something to stimulate or inspire progress. 
Related content
10. Stephen Cutchins 
Senior Product Manager for Accessibility // Cvent 
CONTRIBUTION: Leading meetings tech giant's drive to ensure accessibility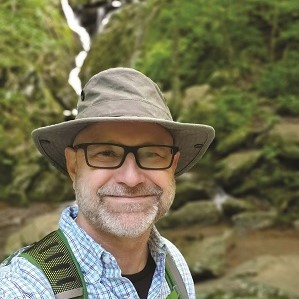 When Cvent makes a move, the effect can ripple throughout the meetings and hospitality industry. Thus, its decision this year to hire a senior product manager for accessibility is a welcome sign that the industry is placing a priority on serving the needs of many who were left out of the conversation. According to Cutchins, around a quarter of adults in the U.S. experience some type of disability, and around 20% globally. As he has spent the last 15 years helping primarily IT-focused companies achieve their accessibility-related goals, and with a reach as long as Cvent, with its myriad products touching every type of meeting, this ripple perhaps signals a sea change throughout the industry. 
Related content
11. Christine "Shimo" Shimasaki 
Managing Director // 2Synergize, a Simpleview consulting company 
CONTRIBUTION: Data-driven destination analytics expertise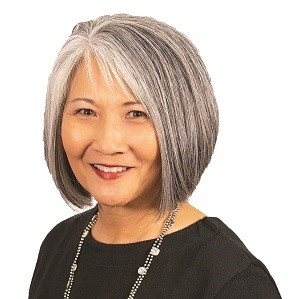 One of our original Meetings Trendsetters in 2014, Shimasaki—everyone just calls her "Shimo"—is a fixture as a leader in the meetings industry, and in particular the DMO segment. As the managing director of 2Synergize, a consulting company owned by Simpleview, Shimo is a leader in crunching data-driven solutions that are helping bring the in-person meetings and events segment back from its pandemic slumber. She was named to Destinations International's 2022 Hall of Fame as an Industry Contributor this year and still manages its MINT+ Database, but now as part of Simpleview's partnership with DI. 
Related content
12. Sophia Hyder Hock 
Chief Diversity Officer // Destinations International 
CONTRIBUTION: Encouraging industry action throughout the DEI sector in a thoughtful, intentional manner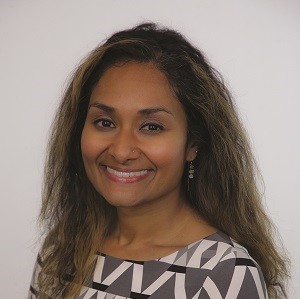 In her new role as chief diversity officer for Destinations International, Hyder Hock provides thought leadership and strategic direction for the design and implementation of DEI resources, tools and services for association members and the tourism industry. She's created sustainable social inclusion frameworks for more than 20 years and was the founder and CEO of Papilia, an organization dedicated to tailoring DEI strategies, training and coaching services. She has extensive experience as an international development practitioner working on economic development, gender empowerment, workforce development and sustainability projects. 
Related content
13. Kristina Johnson 
Senior Meeting Planner // LEO Events 
CONTRIBUTION: Leadership and professional growth during the COVID-19 pandemic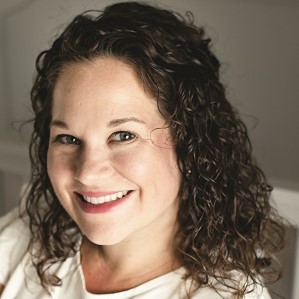 As senior meeting planner for LEO Events, Johnson actually grew her team by 50% during the pandemic and led the charge in obtaining several certifications in health and safety, virtual event technology and venue sourcing to ensure LEO could provide the best solutions for clients wherever, and however, they decided to gather, connect and communicate. As leader of LEO's meeting services division, she manages and executes logistical details of events and meetings locally and nationally, including the oversight of site selection, hotel contracting, vendor negotiation, budget management, event registration, attendee supervision, project timelines, staffing, logistics and reporting. At LEO, she has handled events for clients such as AutoZone, Sherwin-Williams, Kowa Pharmaceuticals and the National Civil Rights Museum. 
14. Derrick Johnson 
Director of Events // Virtual Inc.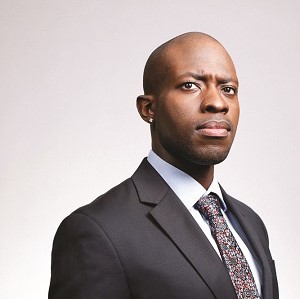 CONTRIBUTION: DEI advocacy and virtual meetings 
In addition to his role at Virtual Inc., and holding a Certificate in Artificial Intelligence from MIT, Johnson is also the CEO for Social Empact, which develops empathy-driven solutions for organizations addressing their DEI and accessibility challenges. He is entering the second year chairing the LGBT Meeting Professionals Association, serves on the EIC's Equity Task Force and contributed content to EIC's Sustainability and Social Impact Certificate Program. 
Related content
15. Liz Lathan 
Co-Founder // The Community Factory; Haute 
CONTRIBUTION: Pioneering a research study to create a new business metric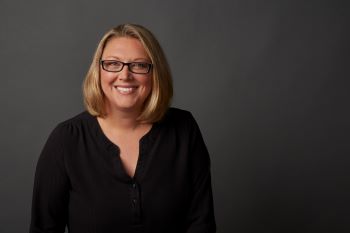 This year, Lathan rolled out the results of Haute's year-long Return on Emotion™ study to determine which emotions must be evoked in marketing programs to go beyond driving loyalty (hopeful, accepted, adventurous, active, motivated). These emotions can help companies craft programs that create business-ready environments that drive the bottom line. While traveling and sharing the study's insights, Lathan discovered companies' desire to focus on community before, during and after events. In July, with one of her Haute co-founders, Nicole Osibodu, she launched The Community Factory, dedicated to creating better belonging through transformative gatherings that activate, grow and engage brand communities. 
Related content
16. John Rozum 
Senior Director of Agriculture and Utility Exhibitions and Events // Association of Equipment Manufacturers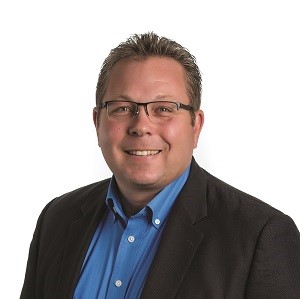 CONTRIBUTION: Rebranding and relaunching The Utility Expo 
Rozum is a self-described event nerd with more than 20 years of experience leading some of the largest tradeshows in the U.S. In his role at AEM (Association of Equipment Manufacturers), he works on industry-leading shows such as The Utility Expo, CONEXPO-CON/AGG & IFPE and Commodity Classic. He also serves as the current vice chair for MATSO (Major American Trade Show Organizers). The Utility Expo (formerly ICUEE) was completely rebranded and relaunched during the chaos and uncertainty of a pandemic, opening as the first million-plus-net-square-foot show to return post-COVID in September of 2021. 
17. Nicole Knoderer 
Senior Director of Conferences & Events // SHPE 
CONTRIBUTION: Leading events for a fast-growing association with a virtuous mission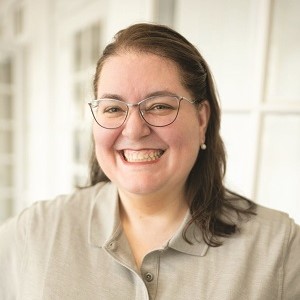 As the leader of the planning team for the Society of Hispanic Professional Engineers (SHPE: Leading Hispanics in STEM), Knoderer oversees an association that has seen the attendance figures for its annual—which typically attracts around 12,000 people—grow from 1,000-1,500 each year (before the pandemic). SHPE's signature annual event features a career fair for Hispanic college students to interact with major corporations and universities via onsite interviews. Aside from the annual, Knoderer's team also produces approximately 200 workshops and competitions, including a 24-hour Extreme Engineering challenge that showcases members. 
18. Rachael Riggs 
Wellbeing Leader // Maritz Global Events 
CONTRIBUTION: Emphasizing the importance of guest wellbeing and experience at events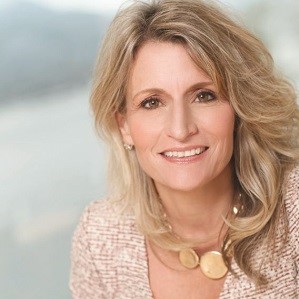 For nearly 30 years, Riggs has been dedicated to creating holistic event experiences that motivate people to be the best versions of themselves. As Wellbeing Leader for Maritz Global Events and member of the Design Studio team, she works with clients to design experiences that care for the whole person so they can perform at their peak. Additionally, she helps lead the internal team that focuses on the sustainability efforts of Maritz Global Events. Riggs currently serves on the Events Industry Council APEX COVID-19 Business Recovery Taskforce. 
Related content
19. Carleeka Basnight-Menendez 
Speaker, Author, Event Emcee // Menopause & Mimosas 
CONTRIBUTION: Supporting and educating female entrepreneurs and establishing MenoCon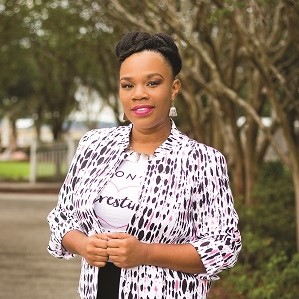 Carleeka Basnight-Menendez dubbed herself the "No. 1 Black Face of Women in Menopause," and is an author, award-winning life coach and prolific speaker. She is the creator of the F-IT Method, The A.V.E. and Menopause and Mimosas, as well as the leading menopause and wellness conference, MenoCon, offering female entrepreneurs the skillsets needed to increase clarity, confidence and consistency to manage their menopause; increase income; and impact the world from the dimension of their purpose, providing guidance on life reformation. 
Related content
20. Karthik Namasivayam, PhD. 
The John and Becky Duffey Professor of Hospitality Business and Director // MSU School of Hospitality Business, Broad College of Business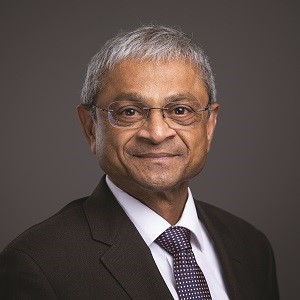 CONTRIBUTION: Educating the next generation of meetings and events professionals 
In leading Michigan State University's hospitality school curriculum, Namasivayam encourages students to bring an analytical thought process to their studies. Students are financially supported to attend various events across Michigan and the U.S. and required to write a thought paper reflecting on their experiences at the event and to suggest ways the event may have been improved. This is with the intention of bringing closer together the curricular and co-curricular aspects and encourage students to think creatively about events and meetings. 
Related content
Read this next: 20 Meetings Trendsetters Who Made a Difference in the Last Year (2021)